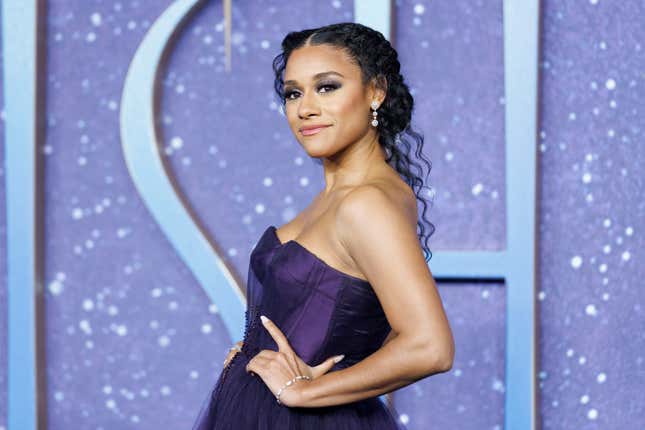 With Halle Bailey's Ariel still fresh in our minds, Disney is introducing another fantastic heroine into its famous ranks. Their new animated film, Wish, stars Ariana DeBose as Asha, a young woman who goes against the king when he abuses his power to grant wishes. Unlike other Disney characters, she's not trying to find a Prince Charming or waiting around to be rescued–she's actually the one doing the saving. It's these modern-day qualities that drew the Oscar winner to the role.
Tackling A Black Maternal Health Crisis & Embracing Reproductive Justice | The Root Institute
"She's not trying to find her prince. It's not necessarily about the ambition to start a business, but it is about the ambition to make the world a better place and that's cool," DeBose told the PA news agency at the London premiere.
Wish | Official Trailer
The story may take place in an animated world of wishing stars and talking animals, but Asha is a hero who would fit right in with the young activists currently fighting to change the world. She's willing to risk it all to get justice and fair treatment for her community.
"My favorite thing about this script and about Asha herself is that it is all about identifying a problem and then doing the work to find a solution, even if it takes time and even if you make mistakes along the way," she said.
"This girl doesn't give up and her wish is not for herself, it is for her community and I think that is such a beautiful thing and a departure from many of the historical Disney princesses and heroines," DeBose continued.
It's really fascinating to see a classic fairy-tale story lean into a modern-day heroine. It teaches kids watching the movie that it's more important to lift up your family and community than to search for a quick, easy fix—and it's way past time to stop teaching little girls that they need to wait for a Prince Charming to come along and rescue them.
It may not seem like it matters to find these elements in a Disney movie about magical wishes, but kids take in a lot of information from the films and TV series they watch. They help shape who we grow into. Seeing someone like Asha will inspire a new generation of heroes.
Wish flies into theaters Nov. 22.