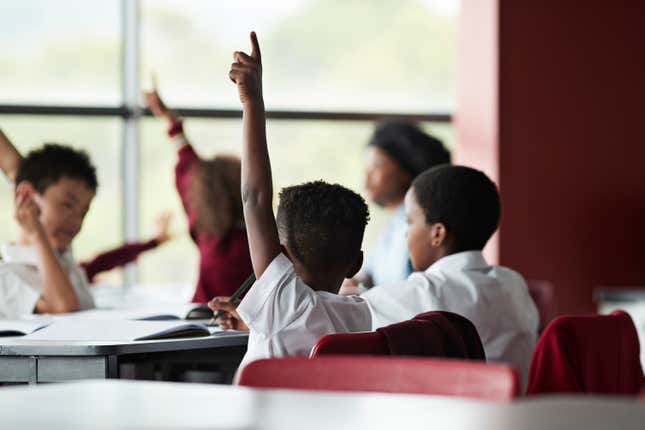 We've always known that racial disparity exists in our public education system. It's no secret that public schools with higher Black and Latino student populations often don't receive the same resources and attention as primarily white schools. But now, newly released data by the U.S. Education Department confirms it.
Small Town Horror Story: The Wrongful Rape Conviction of Anthony Broadwater
According to the report, Black and Latino students have less access to advanced placement courses, certified teachers and counselors than their white counterparts – a disturbing disparity that impacts their overall wellbeing and puts them at a disadvantage when it comes to college readiness.
The troubling stats came as part of the Civil Rights Data Collection, a federal survey of over 97,0000 public schools across the country. The survey was conducted during the 2020-2021 school year, when nearly 90 percent of the participating schools offered in-person and virtual classes due to the COVID-19 pandemic.
Access to advanced placement (AP) courses can give students an advantage when applying to colleges, giving them priority in admissions decisions and access to scholarships. But while Black students made up 15 percent of all high school students, they only represented 8 percent of students enrolled in Advanced Placement science courses and 6 percent of those in AP math.
But the disparity doesn't stop there. It even extends to the caliber of teachers students of color have access to. Although only one percent of all students attended schools where less than half of the teachers met state certification requirements, 66 percent of the students in those schools were either Black or Latino.
The information is just as bleak when you look at the level of social and emotional support students of color receive. The data shows that Black and multi-racial students were 1.2 times more likely to attend a school with a police officer or security guard but no counselor.
Education Secretary Miguel Cardona called the results "appalling."
"We view education as the springboard that puts the American dream within reach. Yet access to educational opportunity in this country remains unequal," he said.