Black Friday is the biggest sales event of the year: a now-global discount season that runs far beyond the single day it started as, and instead usually offers a full month of discounts across tech and more.
In 2023 Black Friday itself will fall on Friday 24 November, followed by more offers on Cyber Monday on 27 November. However, some deals on the Switch console line are already available in the US and UK.
The Switch has proved popular the last few years, with discounts across consoles, games, and accessories – not to mention great bundles that often include all three. There are even more options now that in addition to the regular Switch, buyers have the choice of the cheaper Switch Lite and premium Switch OLED.
Black Friday deals aren't always all they're cracked up to be, but the Switch is often an exception. Nintendo hardware and games are rarely discounted officially, so you really do often see savings you never normally would any other time of the year. If you want to be sure, use tools like PriceSpy or the Amazon-specific CamelCamelCamel to double-check how much games and consoles have sold for in the past.
Best prices right now on Switch consoles
First up, check out our automated tools that pick out the best prices right now across a range of top stores on the Switch consoles themselves. Below that, you'll find our curated lists of the best deals we've found right now in the UK and US.
Best Switch prices
$320.00
Best Switch OLED prices

$319
$335.00
$349.99
$349.99
Best Switch Lite prices
Best Black Friday Switch deals in the UK
These are the best early savings available in the UK:
This special edition Nintendo Switch Lite comes with a free copy of Animal Crossing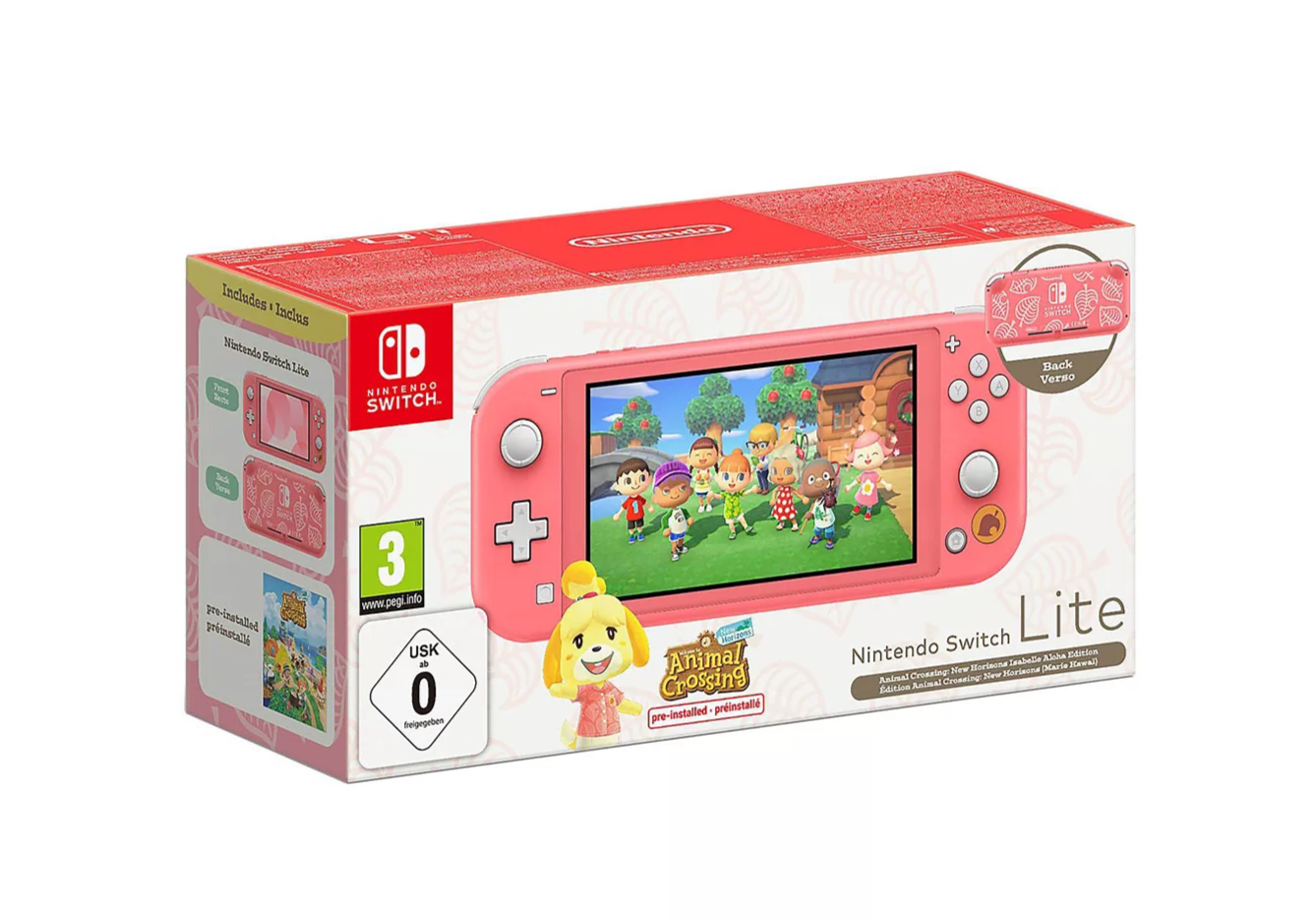 1
From: Amazon
Was: £239.98
Now:
£194.99
(£44.99 off)
The perfect present, this bundle combines a coral colour (Isabelle Aloha Edition) Switch Lite console with a download code for the huge hit Animal Crossing: New Horizons.
Argos also has the same price on the Turquoise Timmy & Tommy Edition.
This Switch bundle comes with two games and three months of Nintendo Online membership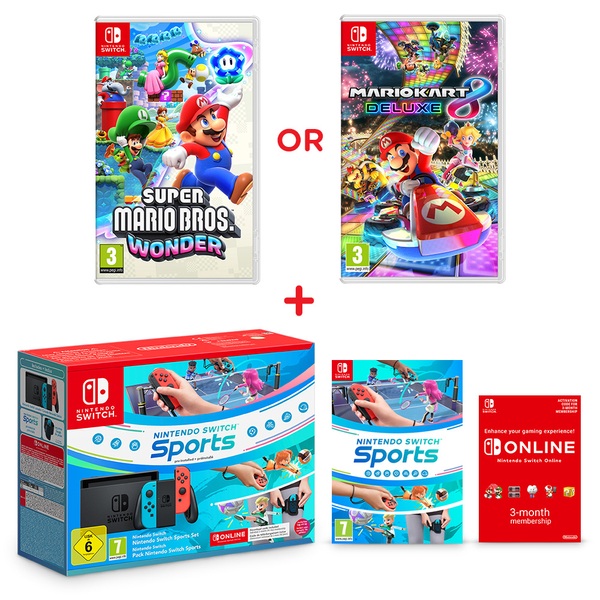 2
From: Smyths Toys
Now:
£279
(Free game and discounted add-ons)
Several retailers are offering the £259 Nintendo Switch with Switch Sports bundle, but for £20 more you can also get either Mario Kart 8 or Super Mario Bros. Wonder and three months of Nintendo Switch Online, making for a huge saving.
Here's the best UK discount we've found on Zelda: Tears of the Kingdom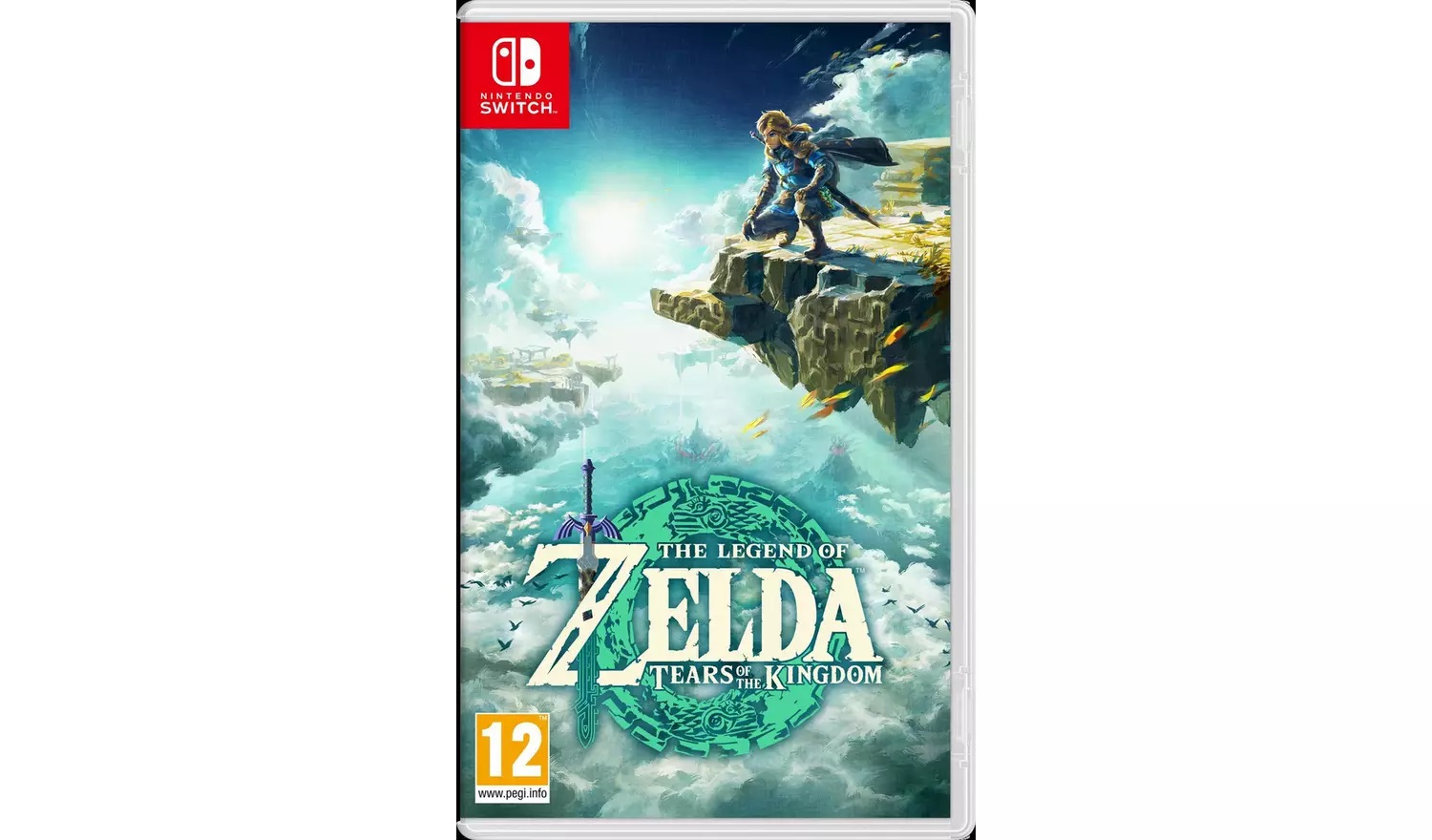 3
From: Argos
Was: £59.99
Now:
£42.99
(£17 off)
Tears of the Kingdom is cheap at Argos and you can get even more off if you sign up to get a £5 off £40 spend. This matches the lowest price we've seen for the latest Zelda game.
Save nearly £13 on the Nintendo Switch Lite at Amazon
4
From: Amazon
Was: £199.99
Now:
£187.00
(£12.99 off)
The Switch Lite is the cheapest of Nintendo's consoles and discounts are hard to find so this price at Amazon is a good option if you want an affordable Switch and fancy the grey colour.
Get a free game with this Nintendo Switch OLED
5
From: Argos
Now:
£299.99
(free game)
This Argos bundle on the Mario edition of Switch OLED gives you one free game, with nine to choose from, including Metroid Prime, Bayonetta 3 and Fire Emblem Engage. You can also save an extra £5 by signing up for this email code.
SanDisk Mario microSD Card for Nintendo Switch (128GB) slashed by 50%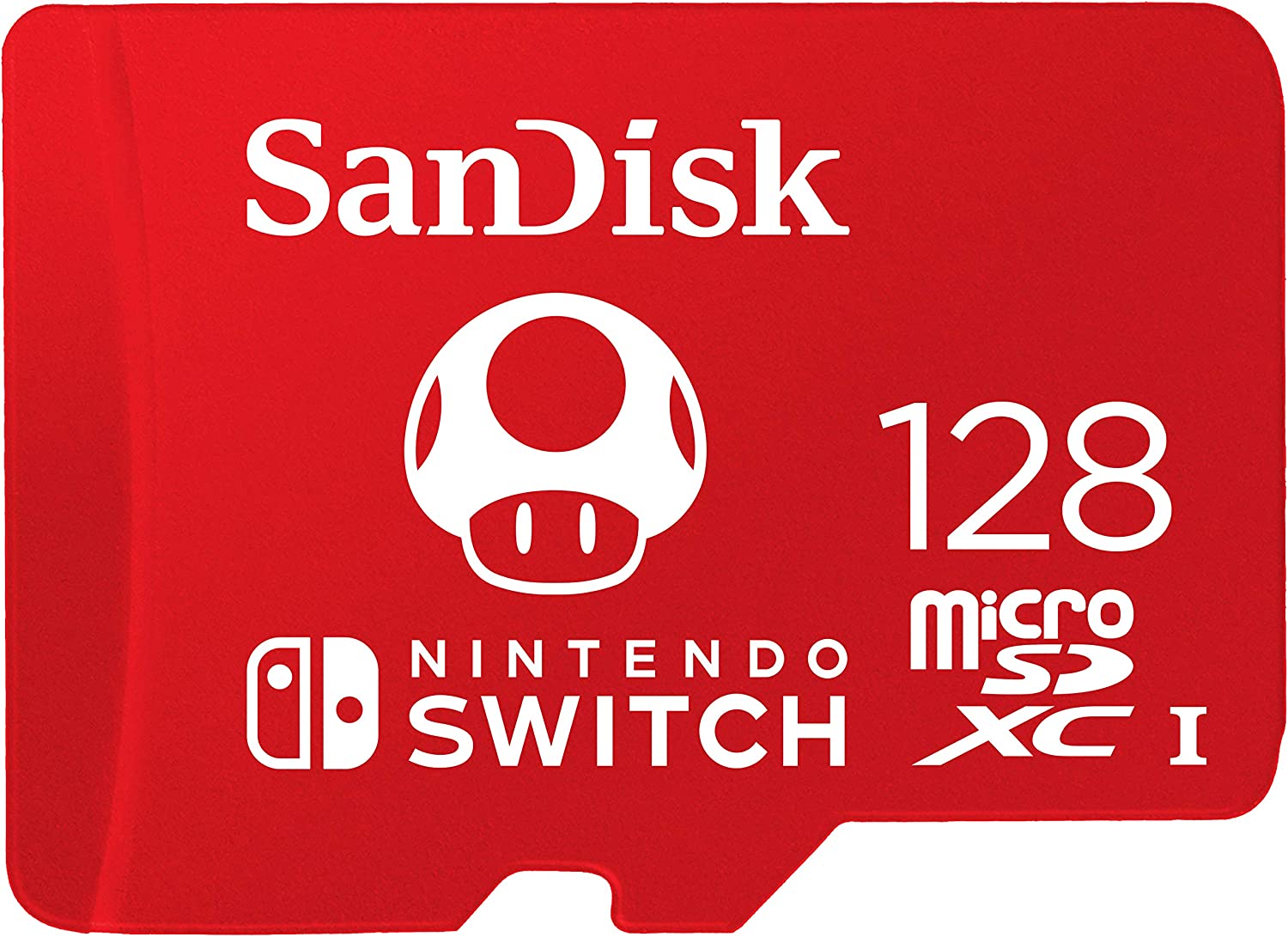 6
From: Amazon
Was: £34.99
Now:
£14.71
(£20.28 off)
If you want extra Switch storage at a great price, this 128GB Mario-themed microSD card is fantastic value at under £15.
Save £15 on Sonic Frontiers on the Nintendo Switch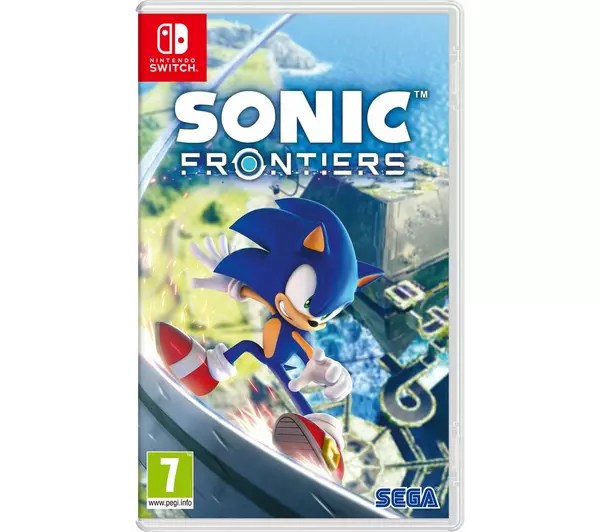 7
From: Currys
Was: £49.99
Now:
£34.97
(£15.02 off)
Currys currently has the best price on the Switch edition of Sonic Frontiers, which recently got a huge DLC update that allows you to play as Tails, Knuckles and Amy as well.
Best Black Friday Switch deals in the US
These are the best early Black Friday deals in America right now:
Save big on this Nintendo Switch Mario Kart 8 Deluxe bundle
1
From: Best Buy
Was: $366.98
Now:
$299
($67.98 off)
This bundle essentially gives you Mario Kart 8 Deluxe for free, one of the best multiplayer games you can buy on the Nintendo Switch.
Get Animal Crossing: New Horizons for free with this Nintendo Switch Lite bundle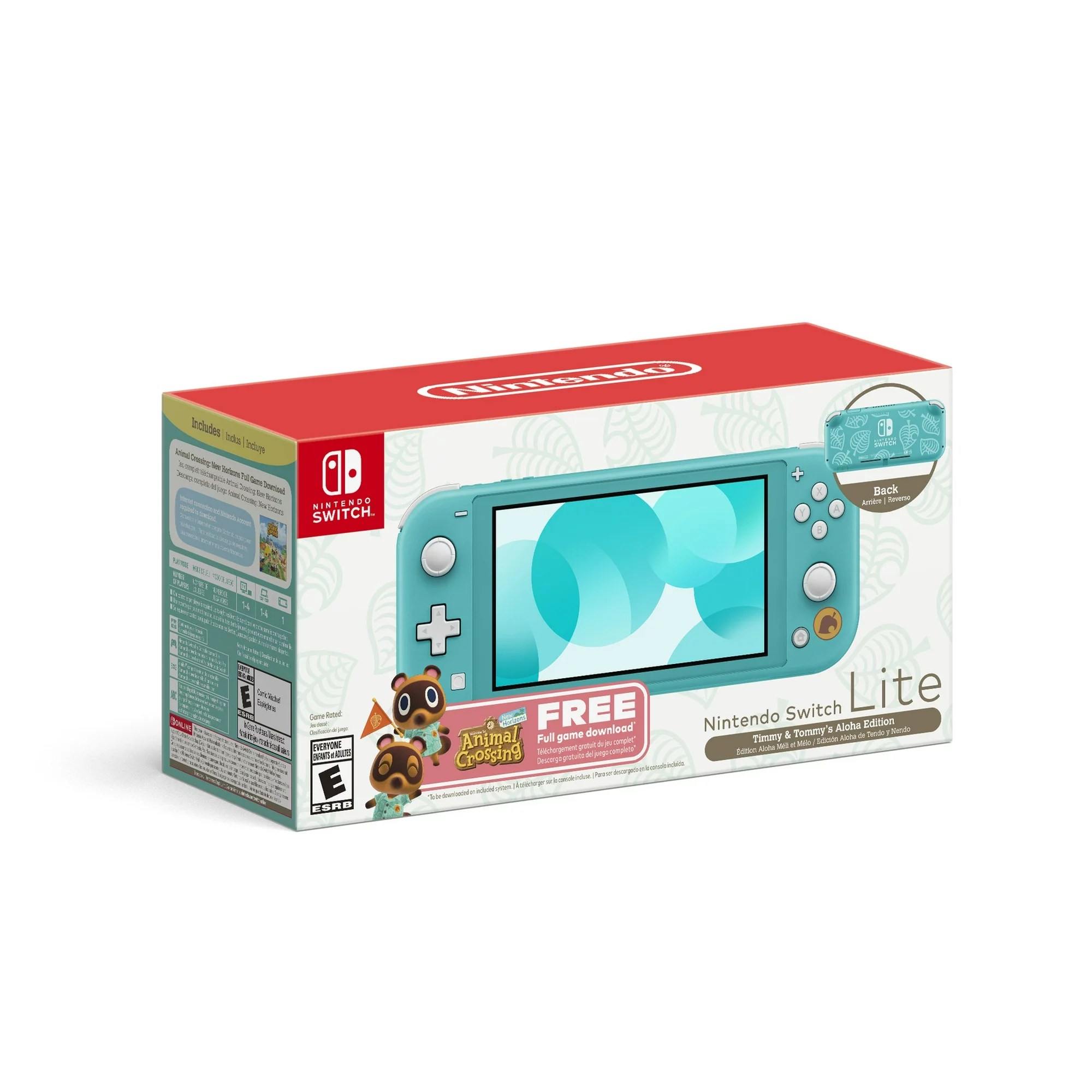 2
From: Walmart
Was: $259.98
Now:
$199
($60.98 off)
If you're obsessed with Animal Crossing, then this Switch Lite has a design inspired by the adorable cosy game, and a copy of New Horizons included with it.
Get nearly $25 off the Nintendo Switch OLED in Walmart's Black Friday sale
3
From: Walmart
Was: $349.99
Now:
$325.00
($24.99 off)
This deal on the white version of the Switch OLED at Walmart saves you nearly $25. However, we have seen lower prices on the actual Black Friday day.
Lego Star Wars: The Skywalker Saga slashed by over half price
4
From: Amazon
Was: $59.99
Now:
$29.70
($32.90 off)
Amazon has over 50% off the RRP for Lego Star Wars on the Switch, which lets you play through the story of all nine main Star Wars movies.
Mario + Rabbids Sparks of Hope discounted to just $15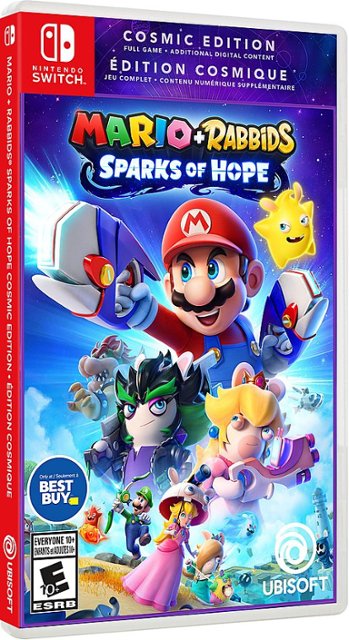 5
From: Best Buy
Was: $39.99
Now:
$14.99
($25 off)
The sequel to Mario + Rabbids has all the chaotic energy of the first game, plus new faces and mechanisms to enjoy. This Black Friday, Best Buy has slashed the price to under $15.
Bag a $75 Dell gift card when you buy a Nintendo Switch OLED
Whilst this Switch OLED is full price, you can get a free $75 Dell gift card with purchase which you can spend on joy-cons, a pro controller or a game.
Get a big saving on Pokémon Brilliant Diamond for the Nintendo Switch
7
From: Amazon
Was: $59.95
Now:
$41.97
($17.98 off)
This classic Pokémon game remake has dropped to just over the $40 mark at Amazon, letting you play one of the best titles all over again.
Switch discounts: What to look for
First up, don't get your hopes up for massive savings on the Switch. Blame the console's popularity for that – people are still buying it year-round at full price, so even at Black Friday retailers don't have much reason to slash prices in order to move stock.
The Switch OLED is also recent enough that heavy savings are unlikely, though the older Switch and Switch Lite should pop up more often in sales.
Still, there are discounts around every Black Friday if you know where to look. The consoles themselves won't get massive reductions – usually not by more than $20/£20 – but a better bet is bundles, which offer the console alongside a game or extra accessories. Switch games can cost $60/£50 or more, so the saving if you buy a bundle can be much more than the discount on the Switch on its own.
And even if you don't want all of the games in the bundle, you could always sell or trade in those games afterwards. We have some tips on how and where to do that here.
There are plenty of brilliant Switch games available, but our pick of the best include Animal Crossing, Metroid Dread and Super Smash Bros Ultimate, so deals on Switch bundles that include those are among the best. Check out our round-up of the best Nintendo Switch games for more.
For people who already own a Switch, you'll find some discounts on individual games, too, and we're collecting a few of those when we find them too.
Accessories are also a great option. The price of extra controllers was one of the big gripes a lot of people had with the console at launch, so we've seen offers trying to shift stock of controllers and other accessories including carry cases.
Also, remember that the Switch uses microSD cards for expandable storage and USB-C for power – there are loads of great offers on memory cards and portable power banks, so we'd definitely recommend looking now if you're thinking of expanding your storage or grabbing a battery pack.
You should also take a look at auction sites like eBay, and second-hand sites like musicMagpie in the UK and Decluttr in the US that sell refurbished tech.