VPN services are popular these days for watching TV shows and movies which aren't available in your country. But they offer other benefits too, such as better privacy online and extra security while using public Wi-Fi networks.
Whatever you do, don't pay for a VPN on a rolling monthly basis, as that's the most expensive way. Instead, pick one of the deals below. You'll have to pay for an entire two-year subscription up front in most cases, but when each month works out as little as $1 or just 80p, it's still very affordable.
The temptation is to pick the cheapest possible offer, but this isn't necessarily the sensible way to go about it. VPN services aren't all identical and if you are looking to unblock a specific streaming service, you should check whether your chosen one can do it before subscribing for a whole year or longer.
Our VPN reviews will tell you which of the popular services they unblock.
Below you'll find the best offers from Surfshark, NordVPN and others. NordVPN is still one of the best VPN services around. Most are already running Black Friday deals – including Nord – and from past experience, prices won't drop any lower on the day itself (24 November), so there's no reason to delay subscribing.
Just a quick note on pricing: almost all VPNs show monthly costs that are lower than what you'll actually pay. They generally exclude tax and – rather cheekily – factor in so-called "free months" to make it seem cheaper. We don't like this practice and suggest you ignore it and instead look only at the full cost of a subscription. In the deals below, we've included UK VAT where companies add it to the total: not all charge VAT.
One other thing to watch out for: subscription prices can double or even triple if you allow it to renew, but it might not be obvious. The price quoted might be the same or similar to what you originally paid, but often that subscription will be much shorter than the length of your original deal. So do check the small print, or remember to cancel or turn off auto-renewal well before your subscription ends.
Best VPN deals
Private Internet Access two-year subscription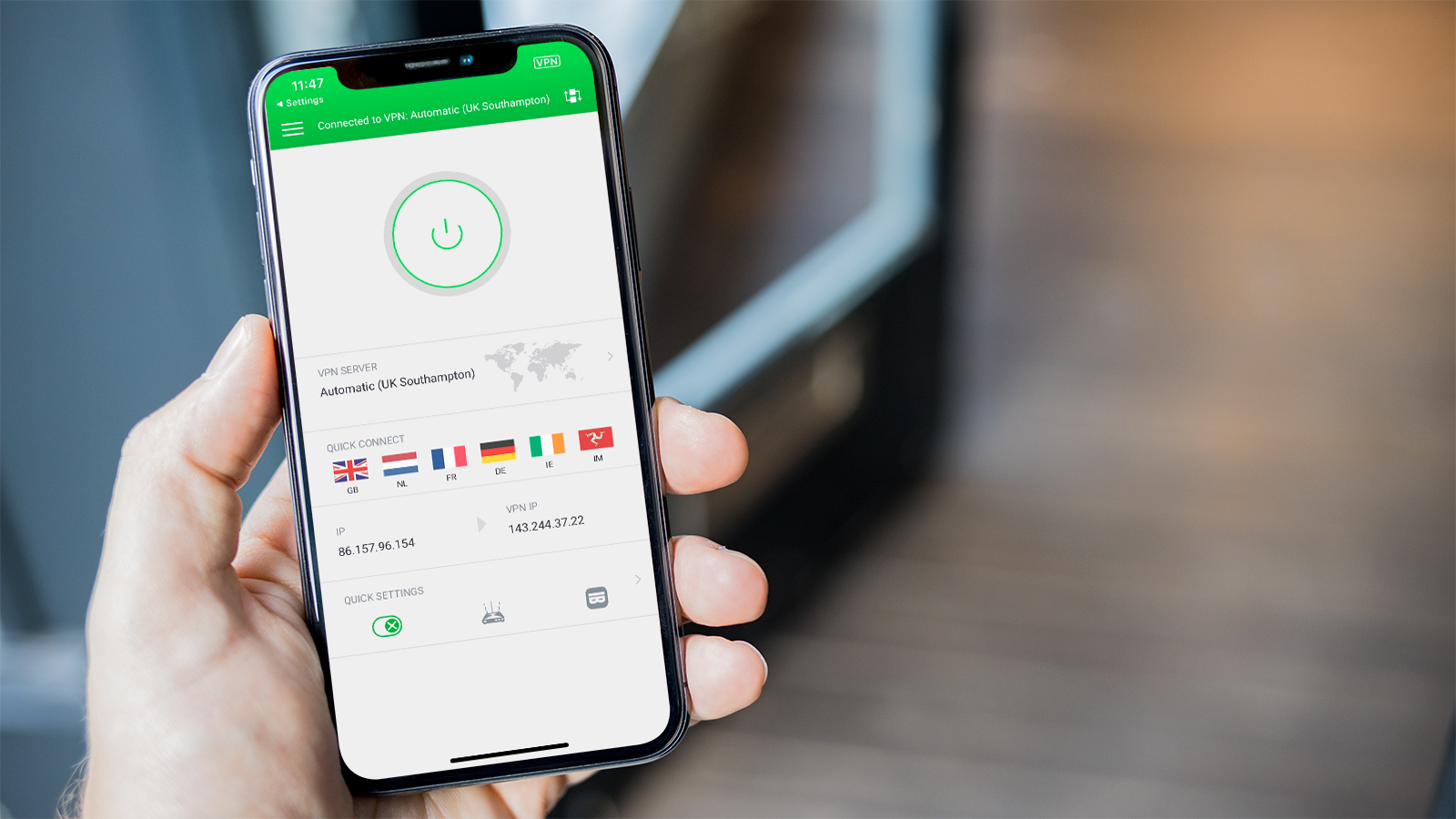 1
From: Private Internet Access
Was: $454.10 / £389.61
Now:
$56.94 / £43.94
(86% off)
For Black Friday Private Internet Access is offering four free months on top of its two-year subscription. The monthly price shown on PIA's site counts those extra 'free' months not as if you paid for then – a cheeky way of making the monthly price look cheaper than it really is. But it's a good deal overall for this trusted service: it's one of few VPN services that have made the source code for its apps public so it can be scrutinised. Read our full PIA review for more details.
Plus, making this deal even better: you get 500GB of cloud storage free for one year from pCloud – a company we rate pretty highly.
NordVPN two-year subscription
2
From: NordVPN
Was: $223.83 / £216.76
Now:
$80.73 / £77.44 (inc VAT)
(63% off)
For Black Friday, NordVPN is offering a higher discount than usual, with three free months on top of its two-year subscription.
It's by no means the cheapest VPN service but because it is one of the best out there, it's arguably worth paying more for.
It provides amazing speeds, loads of servers, unblocks streaming services, and has just done a third audit of its no-logs policy.
If you're happy to compromise on features and speeds, you can get a similar length subscription from several other VPN services here for quite a bit less than NordVPN charges. But if you want the best, this is it.
Surfshark two-year subscription
3
From: Surfshark
Was: $310.80 / £324
Now:
$53.73 / £53.05
(80% off)
Surfshark is offering 82% off its usual monthly price if you opt for its two-year 'Starter' subscription.
It's a good deal overall, even if the three 'free' months aren't actually free at all if you go by Surfshark's monthly price claims. The UK price above includes VAT, which is the other reason why it's higher than the price you'll initially see on Surfshark's website.
Buyers in the US will also have to pay local taxes on top of the price shown above.
However, Surfshark is a top VPN service, which doesn't put a limit on the number of devices you can connect to the service at the same time, and has now had an audit of its no-logs policy, so it's a better choice than ever before.
CyberGhost two-year subscription
4
From: CyberGhost
Was: $337.74 / £313.63
Now:
$56.94 / £59.94
(83% off)
CyberGhost is currently offering a two-year subscription with three extra months free at the end.
At this price, it's a good deal for a VPN service that can unblock a lot of popular streaming services.
CyberGhost has apps for Fire TV and Android TV, too, and lets you connect up to seven devices at the same time. It also has thousands of servers around the world.
Note that we've included UK VAT in the price shown above.
You'll find CyberGhost in our roundup of the best VPN services.
Atlas VPN Premium two-year subscription
5
From: Atlas VPN
Was: $329.70 / £235.92
Now:
$49.21 / £40.34
(83% off)
Atlas VPN's Black Friday deal is here: an extra six months free on top of a two-year subscription.
This, then is a very decent price for a 30-month VPN subscription.
Atlas VPN doesn't tick as many boxes as NordVPN or Surfshark (all three are owned by the same company), but if you're just looking for the low monthly price, then this deal should be tempting, especially as Atlas VPN doesn't put any restrictions on the number of devices you can use with the service at the same time.
FastestVPN Lifetime plan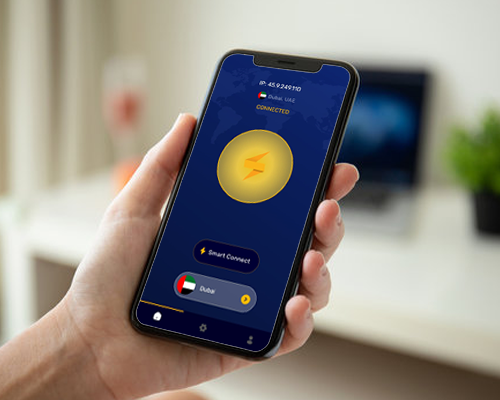 6
From: FastestVPN
Was: $600
Now:
$40
(93% off)
Unlike most VPN deals which are subscriptions for a set number of years, FastestVPN's is for a lifetime subscription. We asked the company exactly what that meant and were told "we will never terminate their accounts". And for just $40 – around £30 – that's unbeatable. FastestVPN has fewer locations and servers than the biggest services, but now has a no-logs audit and unblocks Netflix, Disney+ and BBC iPlayer.
Ivacy five-year VPN subscription
7
From: Ivacy
Was: $597 / £517.20
Now:
$60 / £50
(90% off)
Ivacy's deal is one of the best around, knocking a whopping 90% off the usual monthly price. It's a five-year subscription that works out at $1 per month, or 80p if you're in the UK. The up-front payment of $60 / £52.08 is a real bargain, as that's what most VPN services charge for two years, or even one year. Ivacy offers a great service which supports P2P downloads, unblocks streaming services (including Netflix and Disney+) and, like any VPN service, gives you security when using public Wi-Fi and privacy when browsing the web. You can use it on up to 10 devices at the same time, but even if you use it only on one or two, it's still one the cheapest VPN services around.
PureVPN five-year subscription
8
From: PureVPN
Was: $657 ($10.95 per month)
Now:
$109.95 ($1.83 per month)
(85% off)
PureVPN's five-year deal costs $109.95 (around £90).
It sounds a lot, but works out to $1.83 per month (£1.50), and you can use the subscription on 10 devices at the same time, so it's actually very cheap compared to some. It's just a matter of whether you want to commit to five years or not.
As with all the deals here (and with all VPN subscriptions longer than a month), you pay for the full subscription up front – not per month.
9
From: Hidden24
Was: $72/£119.76
Now:
$59.88/£78.96
(20% / 44% off)
Hidden24 is a VPN service with a difference: it doesn't require an app. It will suit anyone wanting a VPN for absolute privacy as it logs precisely nothing.Your device will need to support a VPN connection natively, but Windows, Android, iOS and macOS all do. Hidden24 is also a great option if don't want to sign up for a year or two. It's around half the cost of its rivals if you just want a VPN for a month.
VPN deals: What to look for
A VPN (Virtual Private Network) is designed to keep prying eyes away from your online activity by preventing websites from knowing your true location and, to some extent, your identity. VPNs don't make you anonymous if your activity reveals who you are, such as when you log into a website.
However, the technology can help protect your identity and sensitive information, particularly on public Wi-Fi networks since they encrypt the connection, and most public Wi-Fi doesn't require a password, which means there's no encryption.
A VPN can also allow you to access blocked content, which is the primary reason most people are looking to get a VPN. Obviously, look for a service that has servers in the country you want to access content in (such as Japan and USA) but check, too, that it can unblock the services you want to watch, such as Netflix, iPlayer and others.
VPN subscriptions usually allow you to use the service on more than one device, including a PC, Mac, Android or iPhone as well as streaming devices such as an Amazon Fire TV Stick. This means the cost of the subscription per device is really cheap so long as you take full advantage and use it on as many devices as you're allowed.
You can also find out everything you need to know about using a VPN and see which are our favourites in our best VPN roundup.
Related articles for further reading