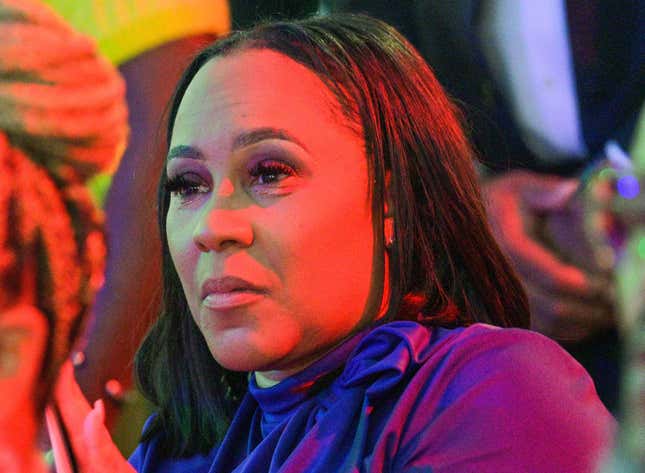 The honorees for The Root 100 are highly accomplished in all walks of life and career – as such, competition for the top spot is understandably steep.
Small Town Horror Story: The Wrongful Rape Conviction of Anthony Broadwater
Fani Willis gets it for one simple reason: She might actually save the country from itself.
The district attorney of Georgia's Fulton County took the bold and unprecedented step last summer in bringing criminal racketeering charges against former President Donald Trump and his 18 alleged co-conspirators following a criminal investigation exploring potential tampering with the 2020 presidential election.
Willis became a household name when the indictments came down Aug. 14, holding the feet of Trump, Rudy Giuliani and several of their cronies to the legal fire for disrupting the democratic process that – by every reasonable metric – legally elected President Joe Biden.
When Trump turned himself in at a Fulton County jail on Aug. 24, the world got what may be the most famous mugshot ever – the first for a sitting president and ambrosia for those of us who realize it was a very long time coming.
The whole affair put Willis in the crosshairs of the MAGA faithful, all too happy to hurl naked racism and sexism in her direction. But she's standing her ground, most recently attempting to revoke the bond of co-defendant Harrison Floyd for attempting to intimidate a potential witness.
Given a House stacked with Trump allies who will thread every needle to make sure that he not only stays out of prison but is elected again, the state-level charges Willis brought down means that the Orange Criminal might do real time…keeping him away from that second term that so many of us fear.
If that happens, it'd be just another example of Black women saving the rest of us.