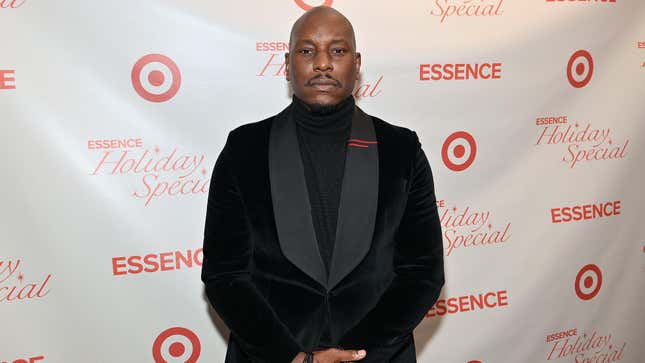 While things have been fairly quiet when it comes to Tyrese and his divorce drama, it looks like he's about to get tied up in a different legal battle soon.
Small Town Horror Story: The Wrongful Rape Conviction of Anthony Broadwater
Per court documents, the "Sweet Lady" singer is getting sued AirBNB owner Tiffanique Webb who's accusing Tyrese of making "excessive alterations" to her property without her permission. She also alleges that the damages he caused far exceed the amount he paid in his security deposit for the company and that her property is now "un-rentable," according to HipHopDX. She's seeking $25,000 in damages.
This is the second legal issue the "Stay" singer has found himself embroiled in in recent months. Back in August, we told you how the Fast & Furious star was suing Home Depot for $1 million in a discrimination lawsuit over allegations that they experienced "outrageous discriminatory mistreatment and consumer racial profiling first-hand." Tyrese reportedly filed the suit over alleged civil rights violations stemming from a February transaction at a West Hills store in Los Angeles that included himself and his two construction workers, Eric Mora and Manual Hernandez, who are also named as plaintiffs in the lawsuit.
Tyrese is seeking $1 million in punitive damages, "compensatory damages, the amount the suit maintains Gibson has spent over time at Home Depot" and "a declaratory judgment that Home Depot's actions violated California's Unruh Civil Rights Act."
Home Depot has since responded to the "Lately" singer's suit, saying in a statement to People:
"Diversity and respect for all people are core to who we are, and we do not tolerate discrimination in any form. We value Mr. Gibson as a customer, and in the months since this happened, we've reached out to him and his attorneys several times to try to resolve his concerns. We will continue to do so."