Children in Need is a charity funded by the BBC that focuses on helping disadvantaged children and young people across the UK. Every year on British television, a special show is broadcast to raise funds for the organisation. Doctor Who has often been an important part of that telethon, and this year's edition will feature another segment dedicated to the sci-fi series.
The show will air a so-called minisode, a short episode featuring the fourteenth incarnation of the travelling Time Lord, played by fan favourite David Tennant.
But when will the special charity minisode be released and, most importantly, how can you watch it? We've got everything you need to know.
This minisode will be airing ahead of three episodes due to drop later this month that will celebrate the 60th anniversary of Doctor Who. Learn more about them from our article on the Doctor Who Specials.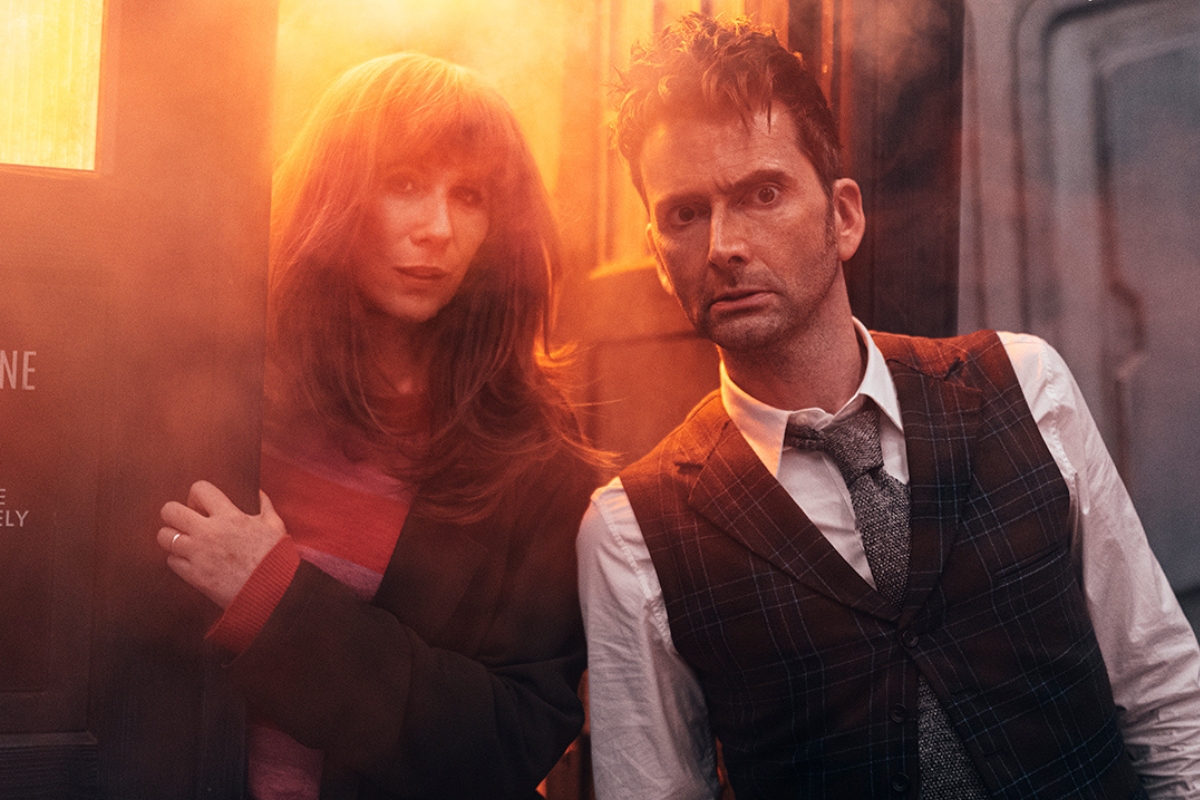 BBC
When will the Doctor Who Children in Need minisode release?
Children in Need will air on Friday 17 November 2023 from 7pm GMT until 10pm GMT. However, we don't know the exact time that the Doctor Who segment will take place – you'll likely have to tune in live on the evening to find out.
For viewers in the UK, the programme will air on BBC One and be available for streaming on iPlayer.
Doctor Who Children in Need minisode plot
There isn't much information about the plot of the Doctor Who charity episode, but it will feature the fourteenth Doctor trying to solve an ancient mystery related to an old foe, who many suspect to be the Daleks. David Tennant will be starring as the Time Lord, having previously portrayed the tenth Doctor.
In addition to Tennant, the episode will feature actor and comedian Mawaan Rizwan.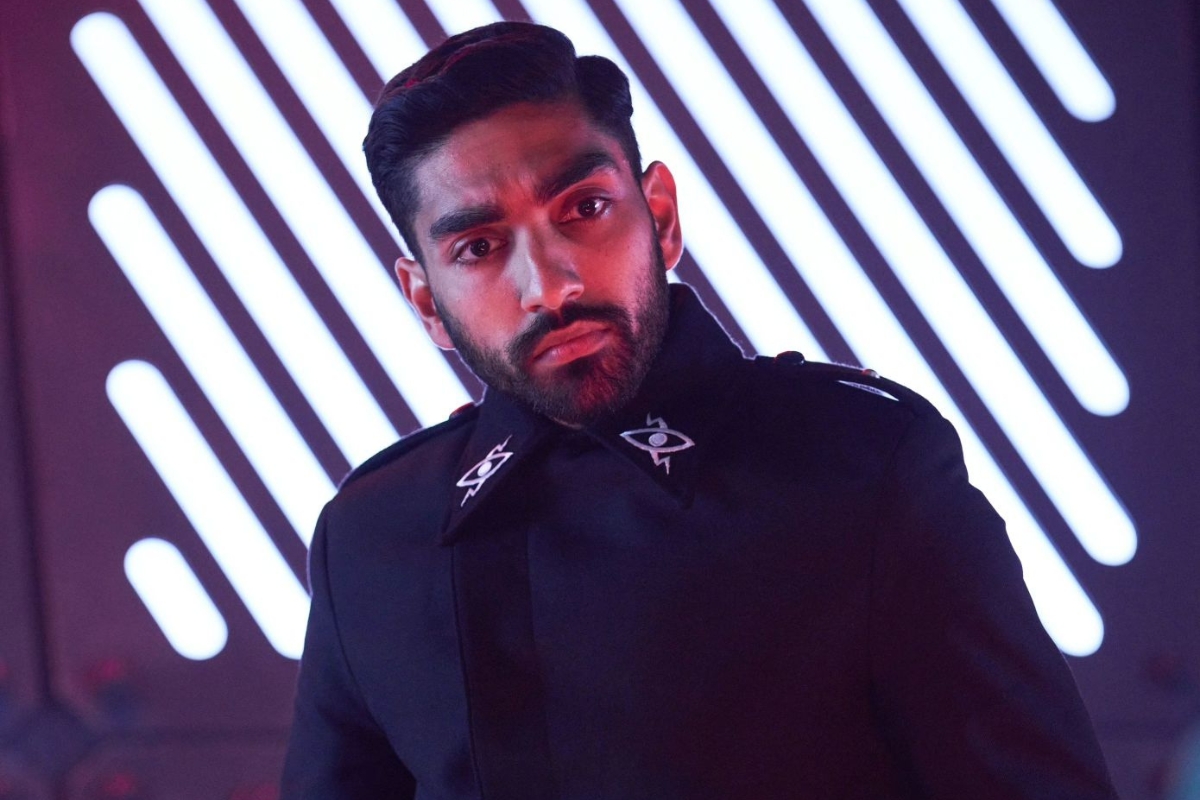 BBC
How to watch Doctor Who Children in Need from the US and abroad
In the US, previous Doctor Who episodes are available on BBC America and Max. The new season, including the three Specials, will be streaming on Disney+, which has taken over the global distribution of the series.
However, it is unknown whether the Doctor Who Children in Need minisode will drop on the service. Therefore, the best way to watch it is to log in to BBC iPlayer, which is officially only available in the UK. However, there is a way to bypass this restriction.
All you need is a VPN, which stands for virtual private network. With the proper app, you can hide your actual location and access iPlayer as if you were in the UK.
Unfortunately, some VPNs won't allow you to unblock the iPlayer website. In this case, it's worth using a trusted VPN provider – we recommend NordVPN, which effortlessly give you access to iPlayer.
Remember that when logging in to a streaming service, you must provide information such as birthdate, gender, email address, and a valid UK postcode.
We've broken down the steps for accessing iPlayer from abroad below. However, keep in mind that while using such apps is legal, in this case, you may violate iPlayer's Terms and Conditions.
1.
Sign up for NordVPN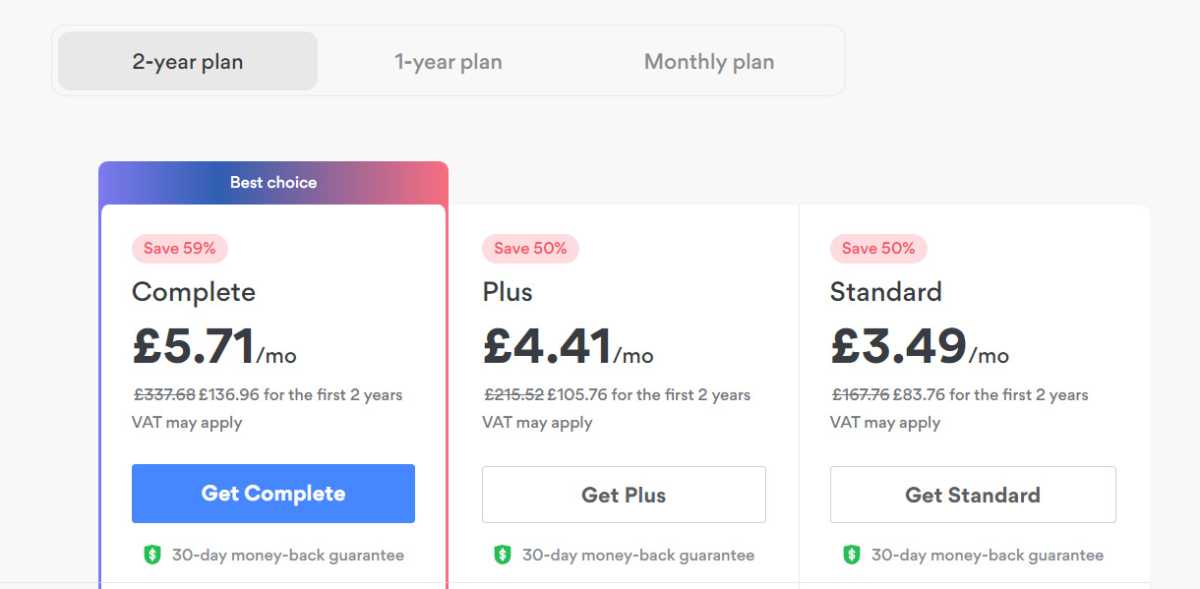 Jim Martin / Foundry
You can sign up here. By default, the Complete plan is selected, but if you only need the VPN, click on Get Standard. At the top, choose between a two-year, one-year and one-month plan.
Follow the prompts to create your account and pay.
2.
Install the NordVPN app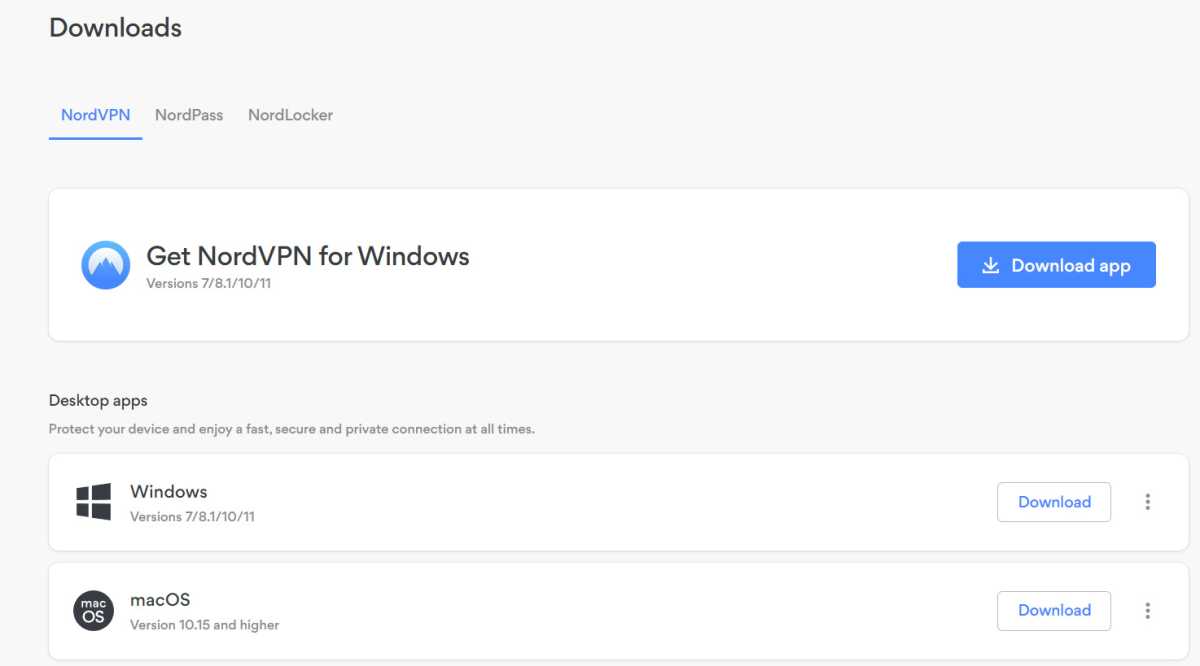 Jim Martin / Foundry
If you're using a phone or tablet, just head to its app store and search for NordVPN, then install it.
If you're on Windows, then log into your NordVPN account in a web browser, go to the Downloads section and click Download app next to Get NordVPN for Windows. Run the downloaded file to install it.
3.
Launch NordVPN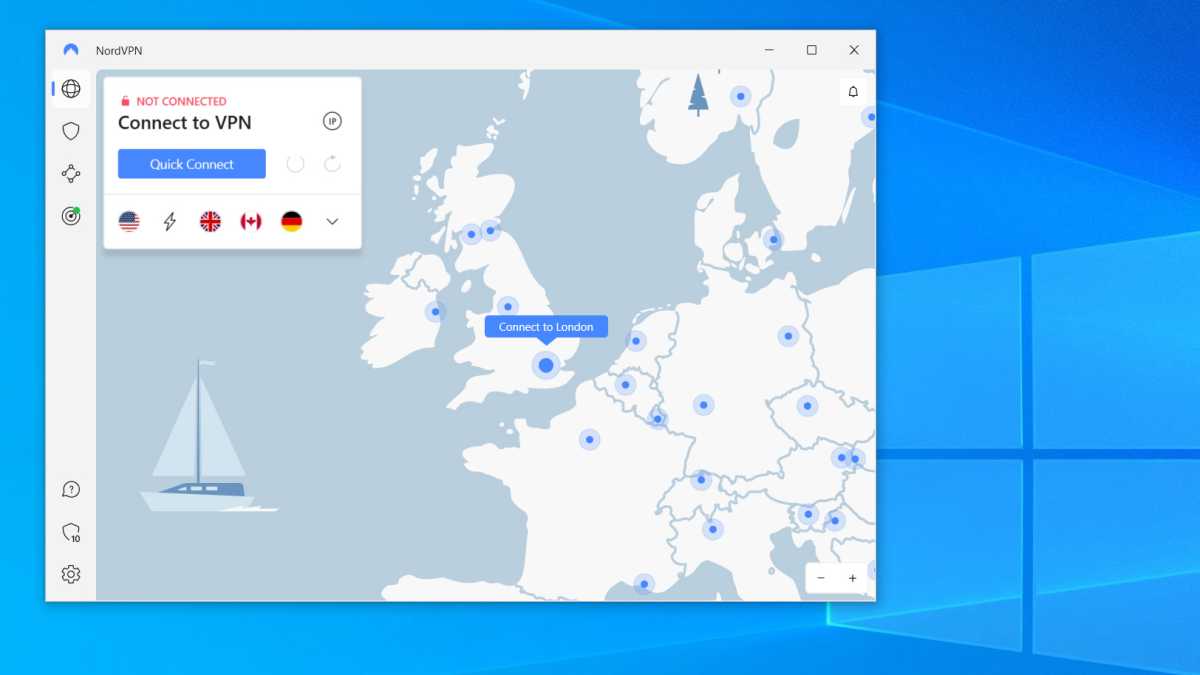 Jim Martin / Foundry
Launch the app, and sign in using the email address and password you entered when creating an account with NordVPN. On Windows you should see a screen like this, but other apps are very similar.
Either use the list of locations (the word icon at the top left) or scroll the map to the UK and tap on Connect to London. If prompted, allow NordVPN to set up a VPN connection. You might have to enter your Windows password or, on a mobile device, your passcode.
4.
Wait until the VPN is connected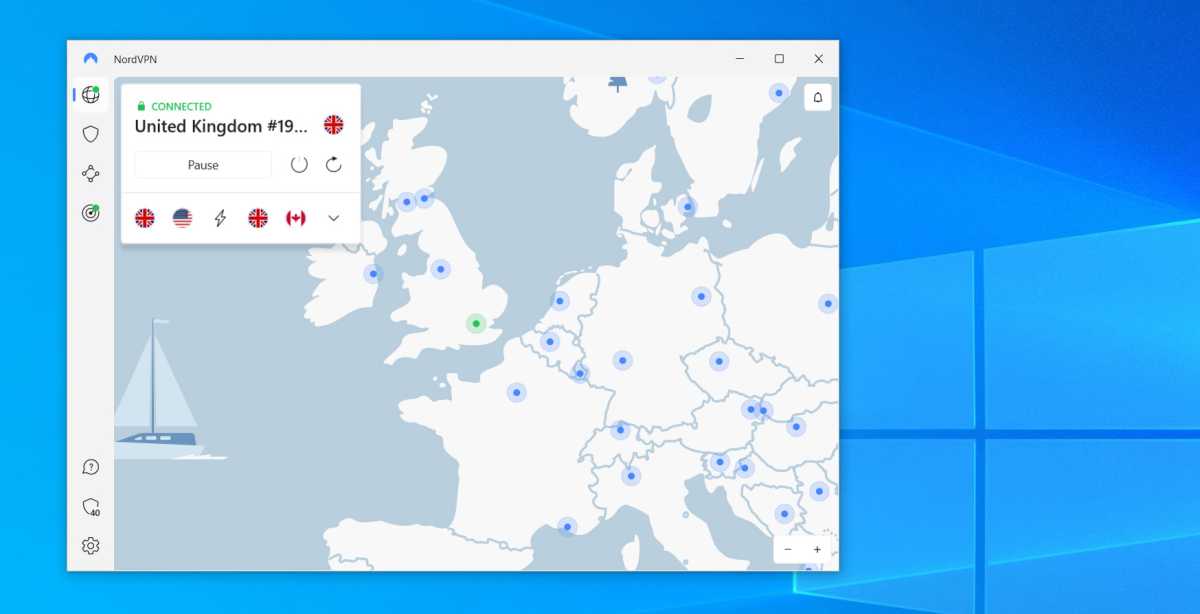 Jim Martin / Foundry
You should see a message to tell you the VPN is connected. You can see this with the green CONNECTED and a padlock above United Kingdom.
5.
Open iPlayer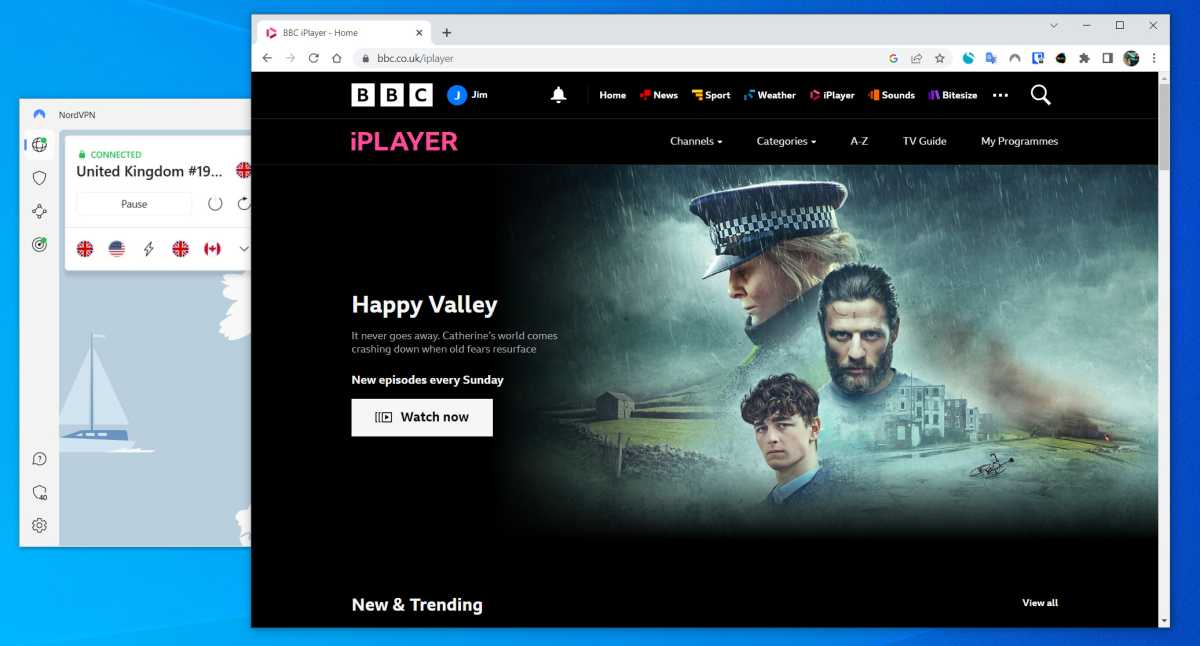 Jim Martin / Foundry
Sign in with your BBC account (create one if you haven't got one) and then find something to watch. It should play just fine as the VPN makes it appear that you're in the UK.
Related articles: