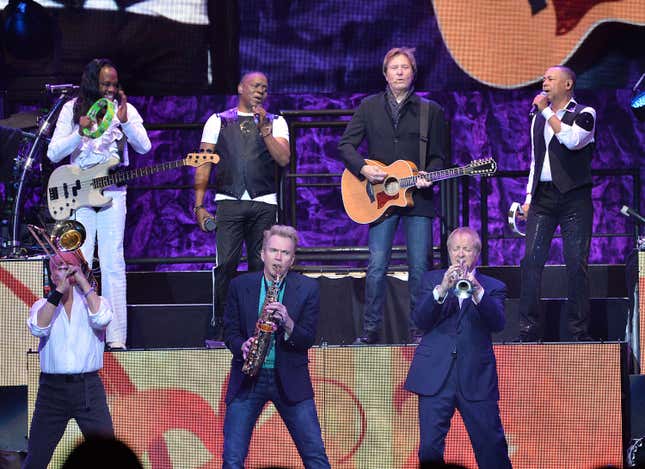 Beyoncé's Renaissance tour is undeniably the best tour of Summer 2023. (And no, we will not acknowledge anyone who says it's Taylor Swift's Eras tour). But another tour is set to take over in the Summer of 2024, and this one is a blast from the past.
Small Town Horror Story: The Wrongful Rape Conviction of Anthony Broadwater
Legendary rock and funk bands Chicago and Earth and Wind & Fire have just announced that they'll be co-headlining the Heart & Soul tour next summer. And you know we're going to be there!
(Full disclosure: part of the reason I'm getting married in September is because of the Earth, Wind & Fire song, so attendance is sort of mandatory in my household.
The two groups are beginning their tour on July 10th in St. Louis, Missouri. From there, they'll travel across the Midwest, East Coast, and West Coast — stopping in major cities like Seattle, Toronto, Nashville, Houston, Phoenix, and Los Angeles. The tour will also reach some smaller cities such as North Little Rock, AR., and Bristow, VA.
This isn't the first time the two groups will be joining forces. They got together in 2004, 2015, and 2016. But the upcoming tour does highlight the longevity of these two iconic bands. Chicago just celebrated its 56th anniversary, and Earth, Wind & Fire is only a couple of years behind them.
If you're dying to attend this concert series, here's the link with the full list of available tickets to buy and the tour schedule. And if you see one of us getting down a little too hard for some old-school rock and funk, no, you didn't.