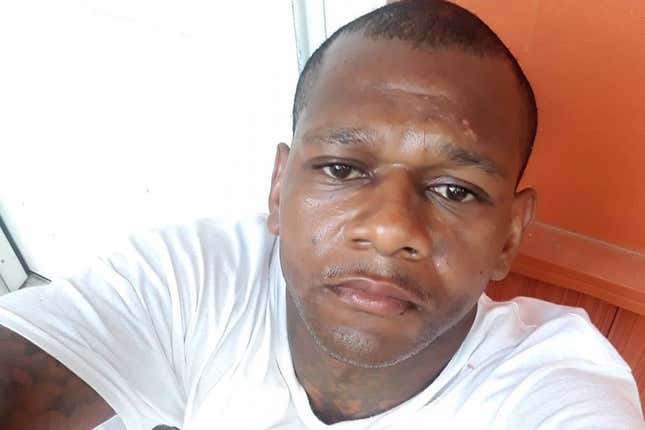 Earlier this year, Dexter Wade was fatally struck by a police car in Jackson, Miss. and buried by the county unbeknownst to his family. Now, the authorities have yet again moved behind the family's back by exhuming his body without them knowing.
Small Town Horror Story: The Killing of Aiyana Mo-Nay Stanley-Jones
Wade's family was told his body would be exhumed around noon Monday, per a WJTV report. However, when the family arrived, they were told that the exhumation occurred already at 8 a.m., hours before they arrived. Civil rights attorney Benjamin Crump said this proves once again the cops are trying to cover up Wade's death.
"Nobody got permission from the family to take Dexter out the ground in the early morning hours," Crump said via WAPT. "It was an agreed-upon decision with the county that Ms. Bettersten Wade would be here at 11:30 to commence to exhumation of her son — Like a thief in the night, they came and took the body out of the ground," "What are they hiding?"
Mrs. Wade discovered this summer that her son was struck and killed by a police cruiser back in March. According to Crump, the coroner's office identified Wade days after he died and ordered the Jackson Police Department to notify the family. That call never happened until August.
"I came to y'all for help. Y'all kept telling me, 'I don't know where he is.' Now, I asked if I can exhume my child and try to get some peace [and] y'all take that from me," said Bettersten in a press conference. "I couldn't even see him come out the ground. Y'all didn't even give me the time to see him before he took his last breath – when is the coverup going to stop?"
The plan moving forward, following the shady exhumation, is to conduct an independent autopsy and host a funeral to allow Wade's family the opportunity to say proper goodbyes. Rev. Al Sharpton will deliver the eulogy for Wade's funeral and has recently joined Crump in calling on the Department of Justice to investigate his death.