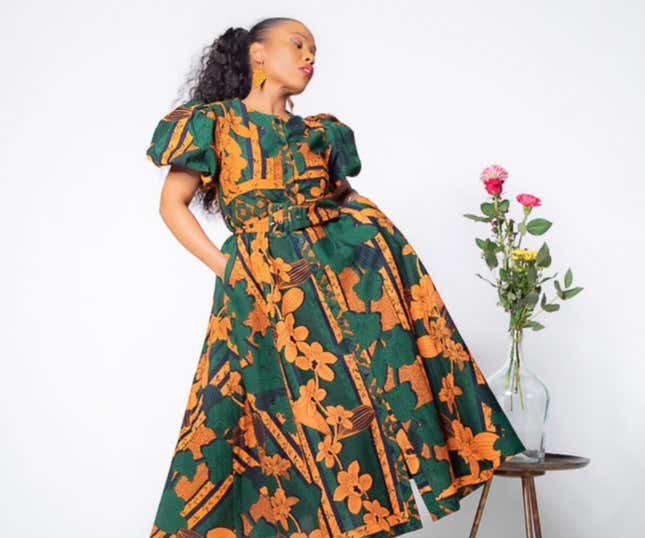 Most Black people grew up with a grandmother or auntie who wore house dresses on the regular. Whether she was fixing a meal, running to the store, or entertaining friends, her muumuu was the perfect one-piece solution. And while it wasn't always the most fashionable, it was certainly a comfortable alternative to her church dress and itchy stockings.
These days, as more of us are working from home, TikTok videos are popping up everywhere, showing us how to channel our inner Mrs. Roper (in case you've never seen an episode of the 80's sitcom, Three's Company she's the wife of landlord Stanley Roper).
Like this one:
Call it a muumuu, a caftan or a house dress, these pieces will help you look good without even trying. Whether you're entertaining friends for brunch or just lounging around the house, you can slip into one of these comfortable dresses and instantly transform yourself into a melanated version of Mrs. Roper. And if you spend less time getting ready for your guests, you have more time to make sure you can make the perfect brunch cocktail.