If you want a new smartphone, there are only two operating systems to choose from in 2023.
Apple's iOS, which only runs on the iPhone, is a very popular choice – especially in the UK and US. But if you're looking for a budget or mid-range phone, or something that folds, Android is the way to go.
However, hundreds of Android handsets are released every year. How do you even begin to decide which one to go for?
This article is designed to help. We review loads of different Android phones every year, but only the 10 very best have made it into this article.
And it's a diverse list, with devices from Google, Samsung, OnePlus, Motorola, Asus and Xiaomi all included. That's before you get to all the companies that haven't quite made it, such as Realme, Nothing, Nokia, Honor, Huawei, Oppo, Sony, Vivo and ZTE.
But don't rule out a phone just because it hasn't made it into the top 10 here. We have plenty of other phone round-ups to consider. And it's also worth reading our detailed buying advice at the bottom of the page.
It's very easy to switch between Android phones, and not much more difficult to move from an iPhone these days. So if you're considering one of the phones in this list, don't be put off giving it a go.
Best Android phones 2023
1. Google Pixel 8 Pro – Best overall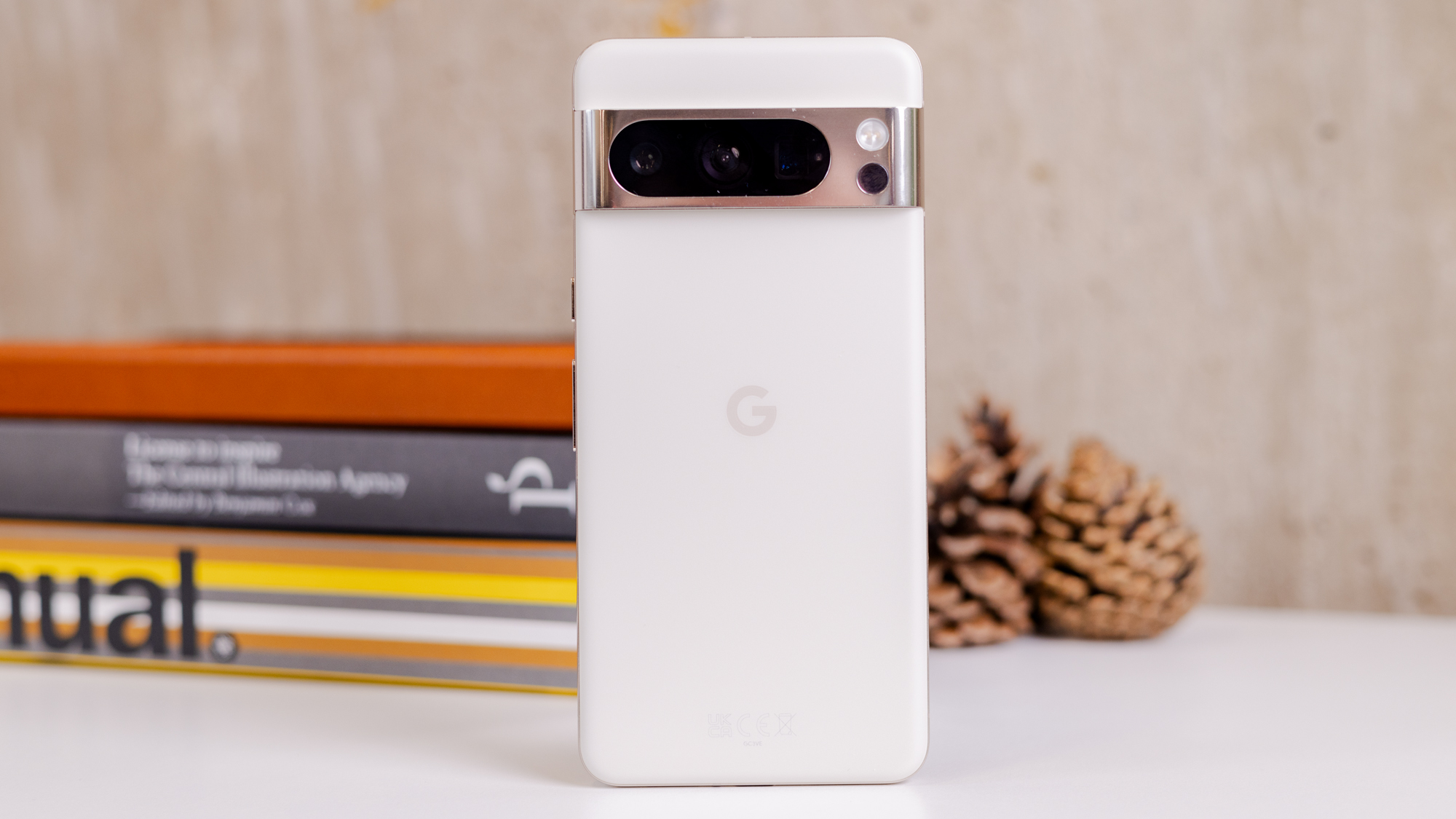 Pros
Premium build
Top-tier cameras
Excellent software features
Seven years of updates
Cons
Average battery life
Slow charging
Big and heavy
Price When Reviewed:

From $999
The Pixel 8 Pro is the best smartphone you can buy right now. A combination of premium hardware and advanced software make it very easy to recommend.
Google's Tensor G3 chip is key, enabling both great performance and a range of advanced photography features. Alongside excellent camera hardware, it's the best point-and-shoot phone camera for still images.
While a 213g phone with a large 6.7-inch display won't be for everyone, the high-resolution 120Hz OLED screen here is a joy to use. With slick Android 14 software and an incredible seven years of updates, the Pixel 8 Pro is the smartphone to beat in 2023.
However, that doesn't mean it's the best for everyone. The combination of average battery life and slow charging is frustrating, while the regular Pixel 8 is a better choice if you're looking for something more compact.
Read our full
Google Pixel 8 Pro review
2. Samsung Galaxy S23 Ultra – Best for a stylus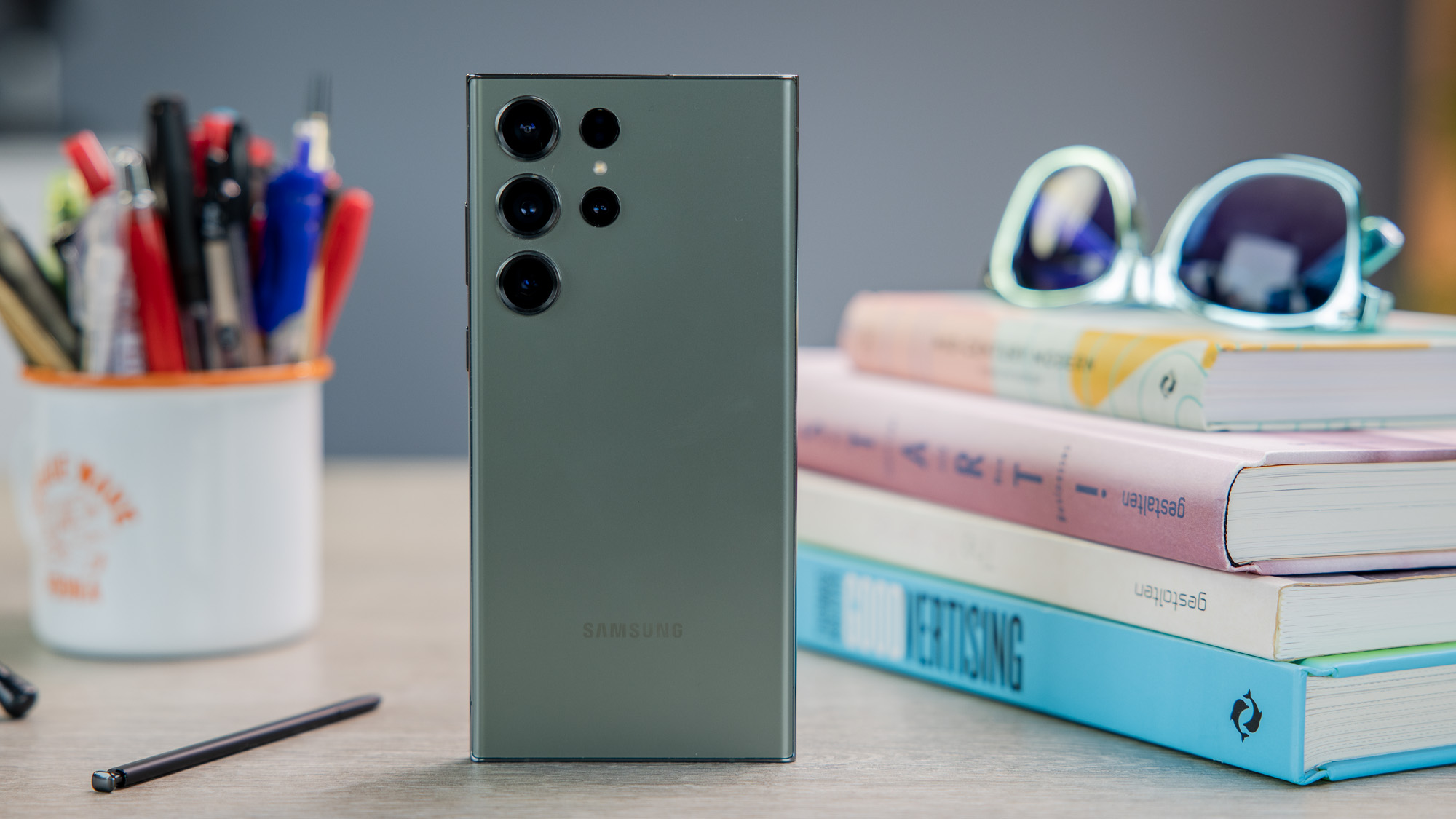 Pros
Outstandingly fast
Very good cameras
Excellent battery life
S Pen stylus support
Cons
Big
Expensive
Slower charging
Disappointing selfie camera
Price When Reviewed:

From $1,199
The Galaxy S23 Ultra is another Samsung Ultra phone that does just about everything – including unique S Pen stylus support – offering as much phone as you could ask for.
The camera is one of the best in any phone, with a 200Mp main shooter backed up by an ultrawide and two telephoto lenses at different zoom levels. The 12Mp selfie camera is a let down though – skip this if that's a priority.
The expansive 6.8in LTPO AMOLED display delivers both high WQHD+ resolution and adaptive refresh rate up to 120Hz, and with S-pen stylus support it comfortably fills the productivity niche of the former Note phones.
Throw in top performance from the customised Snapdragon 8 Gen 2 chip inside and all-day battery life, and you have a whole lot of phone – quite literally, as other than the high price, the main downside is its sheer size, which won't be for everyone.
Read our full
Samsung Galaxy S23 Ultra review
3. Google Pixel 7a – Best mid-range
Pros
Phenomenal camera for the price
Excellent Google software
Strong performance
Water-resistant
Cons
Slow charging
Wireless charging is unreliable
Only 90Hz display
Price When Reviewed:

$499
If you can't afford the Pixel 7 Pro or 7, then Google has another option for you: the decidedly affordable Pixel 7a.
This mid-range phone packs the same flagship Tensor chip as its bigger brothers, along with a familiar design. But it's a slightly smaller phone, and made from plastic rather than glass.
There are downside, of course. The camera specs aren't quite the same, though it still impresses. You'll also get slower charging and only a 90Hz refresh rate on the display – the same as the regular 7, but not as smooth as on the Pro. If you can live with those downsides though, this is an excellent option for the price.
Read our full
Google Pixel 7a review
4. OnePlus 11 – Best for performance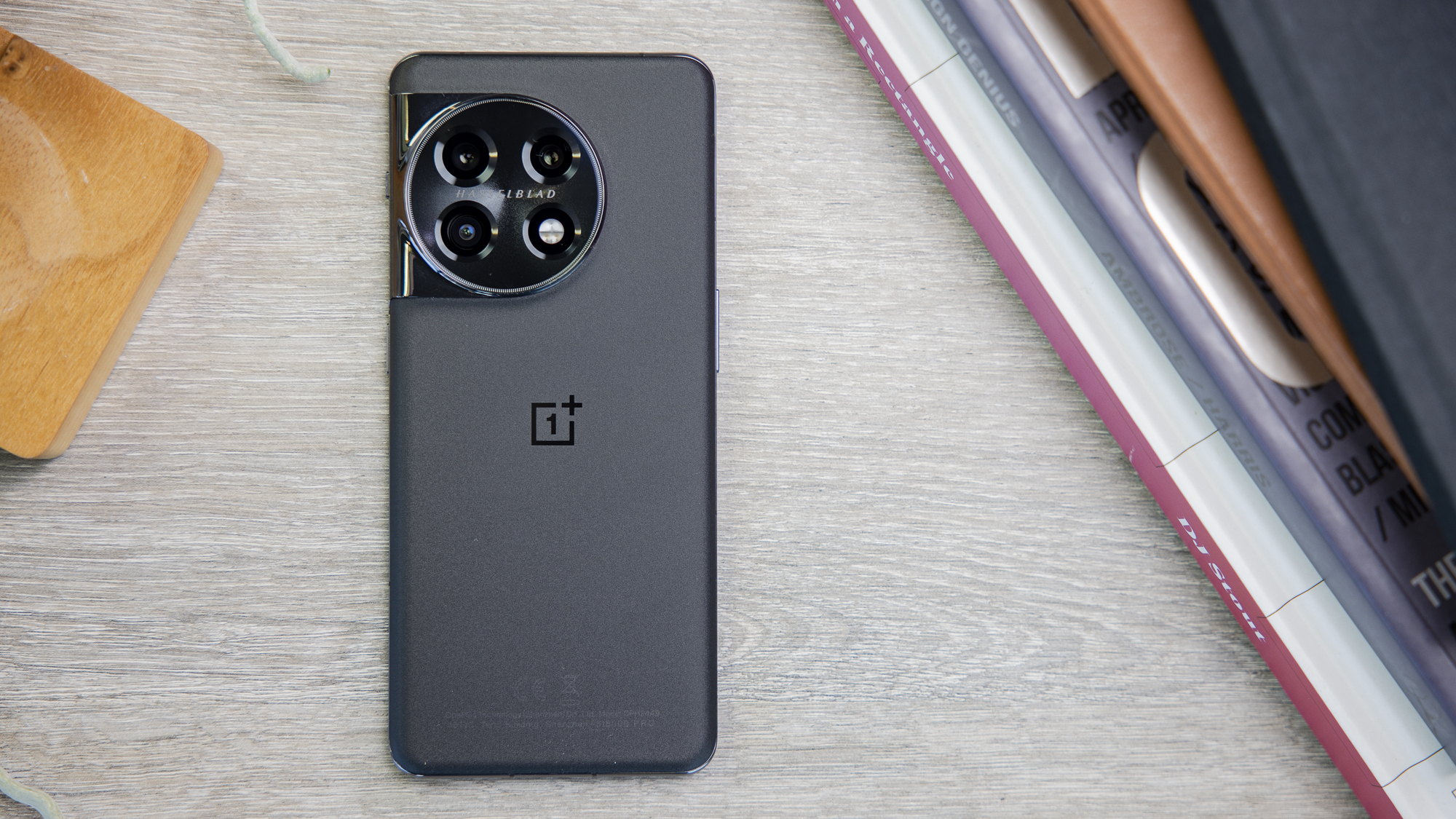 Pros
Fast performance
Competitive price
Strong cameras
Five years of software support
Cons
No wireless charging
Not fully waterproof
Price When Reviewed:

$699
If you want an Android smartphone with top specs in 2023 that's designed to stay fast and will have software support till 2028, the OnePlus 11 is a great choice. It's also one of the cheapest high-end phones to offer this.
The absence of wireless charging shouldn't be a dealbreaker for most people. After all, this phone has an excellent screen, top cameras, good battery life and truly fast charging, and some of the best performance in any Android phone thanks to the Snapdragon 8 Gen 2 chipset. The lack of full waterproofing is more annoying to us.
The OnePlus 11 is a fine flagship and one of the best phones you can buy for a price that undercuts many competing products.
Read our full
OnePlus 11 review
5. Motorola Razr 40 Ultra/Razr+ – Best foldable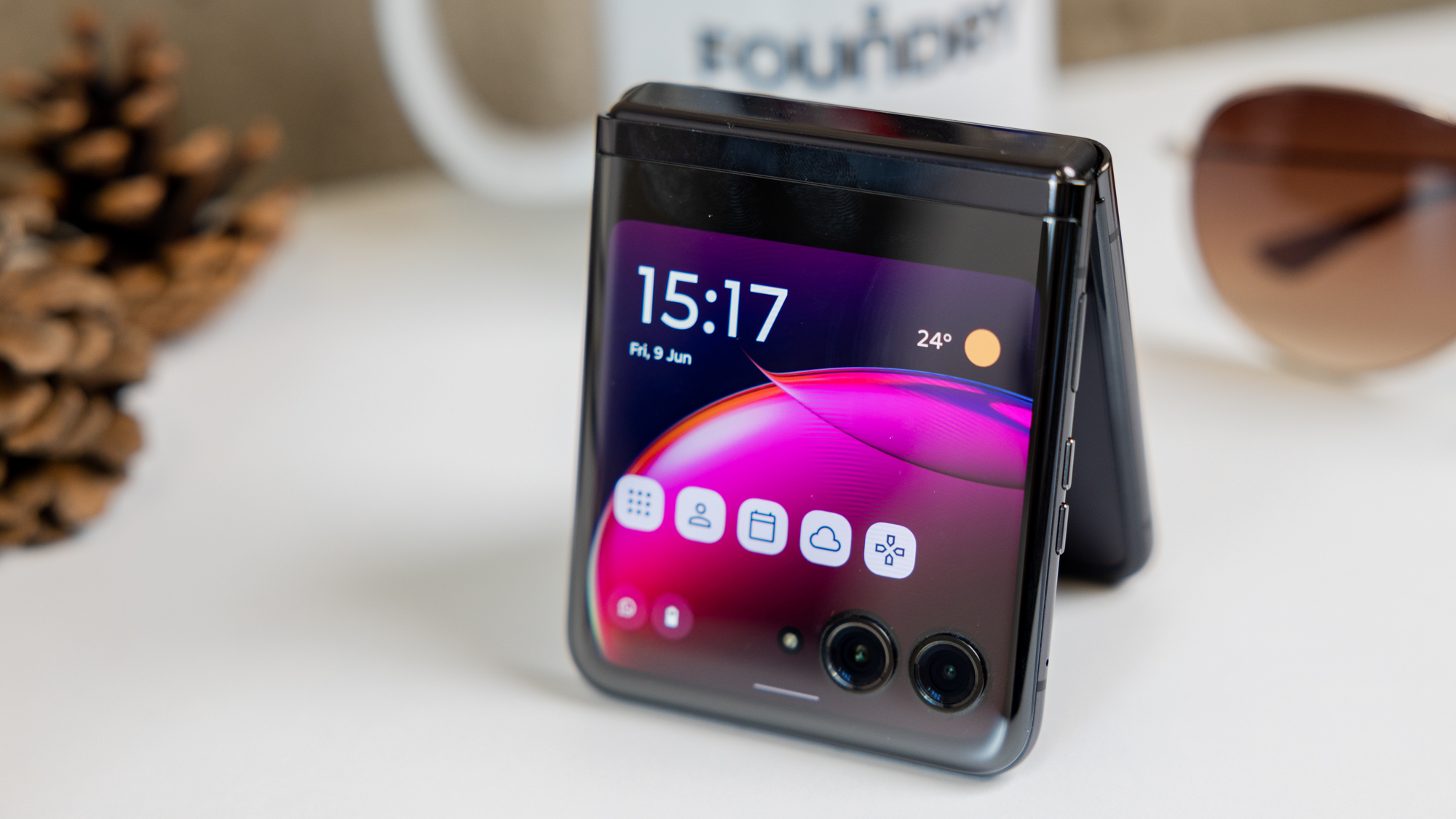 Pros
Large outer display
Dust and water-resistant
Good battery life (for a flip phone)
Cons
Older chipset
Cameras are good, but not great
Outer screen software needs some fine-tuning
Price When Reviewed:

$999.99
The Motorola Razr 40 Ultra – also known as the Razr+ in the US – is the best foldable right now.
The latest Razr packs a larger and more useful exterior screen that's the biggest on any flip phone yet, extending almost entirely across the phone's outer side. It even lets you run full Android apps without opening the phone, though some work better than others.
Beyond that you can expect good battery life, great dust and water-resistance, and a capable main camera – though the other lenses are a little lacking. The improved hinge design also allows the Razr 40 Ultra to close completely flat and feel more solid as a result.
However, it's also worth considering the Samsung Galaxy Z Flip 5, which is a great alternative.
Read our full
Motorola Razr 40 Ultra review
6. Samsung Galaxy A14 – Best budget
Pros
Premium design
Excellent battery life
Intuitive One UI software
Decent main camera
Cons
Slow charging
Poor supporting cameras
Basic display
Price When Reviewed:

$152.99
Samsung is known for its flagship phones, but the Galaxy A14 proves it can also make great budget handsets. Despite costing just £150/$179 at full price, it still delivers the fundamentals of a great smartphone.
That includes a premium design, great battery life and Samsung's slick One UI software, alongside the promise of four years of security updates. The 6.6-inch LCD display is a clear step down, but it still delivers a solid viewing experience.
Performance is fine for the basics, though you will have to be patient at times. And the main camera performs better than you'd expect from such a cheap phone.
Poor supporting lenses and slow charging are the main frustrations here. But by ditching 5G, the Galaxy A14 is an impressively well-rounded phone for the price.
Read our full
Samsung Galaxy A14 review
7. Samsung Galaxy S23+ – Brilliant all-rounder
Pros
Bright, sharp, flat screen
Great battery life
Five years of software support
Solid, versatile cameras
Cons
Expensive
45W charging a little slow
Software takes some tweaking
Price When Reviewed:

From $999
The Galaxy S23+ isn't the best phone on the market at any one thing. But it's a great phone at almost everything, with few flaws so long as you can manage the fairly steep price.
A slick, simple design is paired with top Snapdragon 8 Gen 2 performance, long battery life, and a versatile triple rear camera array. Throw in Samsung's promise of five years of software support and this begins to look like an incredibly practical choice.
Besides the price the main downside is the 45W wired charging, which is fine, but slower than other options at the price. The smaller Galaxy S23 is a little cheaper, but slightly harder to recommend thanks to even slower charging and shorter battery life, though you may find those trade-offs worth it for the smaller size.
Read our full
Samsung Galaxy S23 Plus review
8. Xiaomi 13 Pro – Best main camera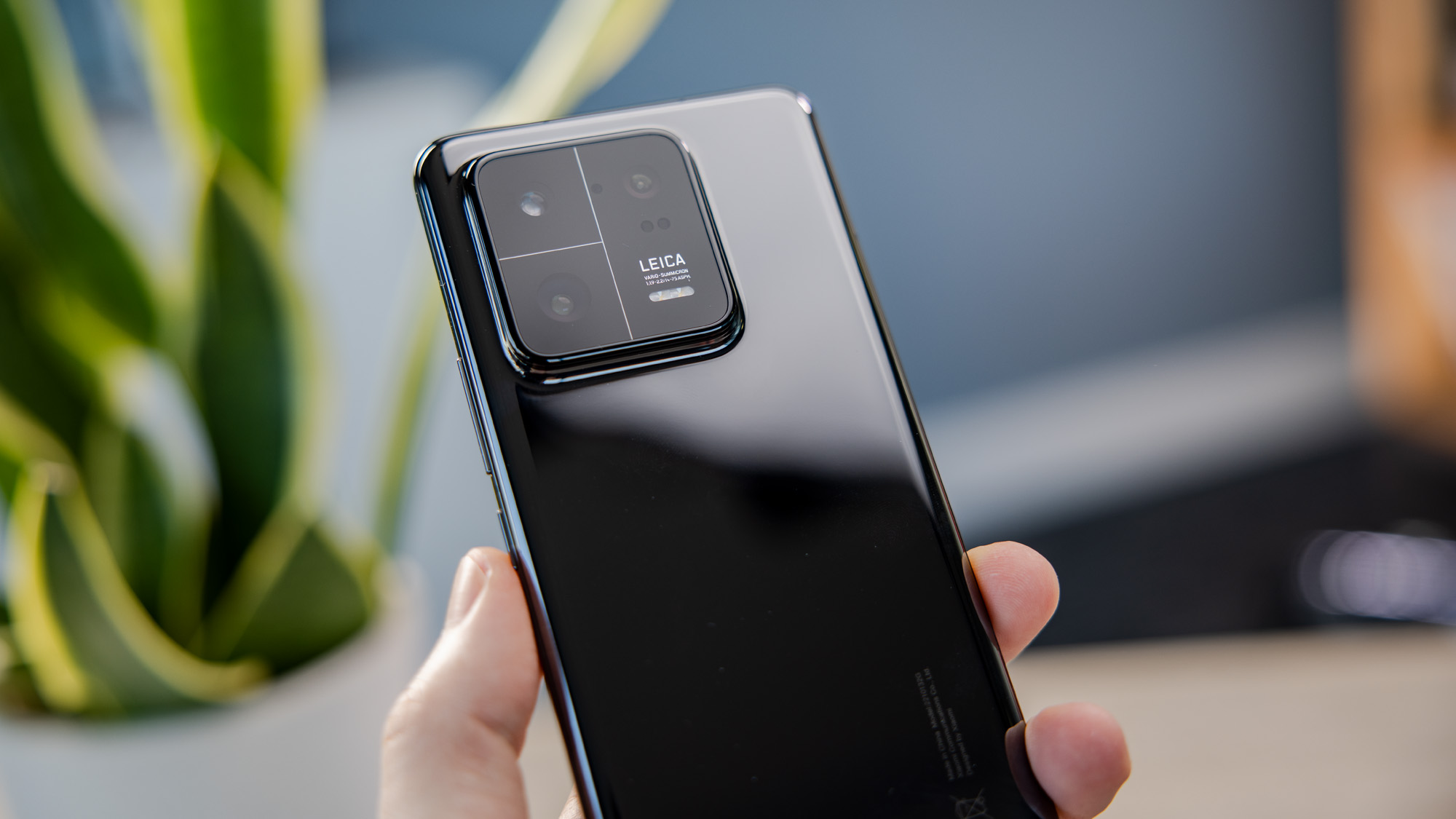 Pros
Class-leading performance 
Excellent main camera
Impressive 120W charging 
Solid battery life
Cons
Unintuitive software 
Huge rear camera module 
Expensive
The Xiaomi 13 Pro is a top-tier flagship, but what stands out most is its main rear camera, featuring an enormous 1in sensor that captures more light for stunning results.
That main shooter may be the standout, but all of the Leica lenses impress, though the trade-off is putting up with an enormous rear camera bump.
The software experience can be frustrating too – we don't love Xiaomi's MIUI – but performance from the Snapdragon 8 Gen 2 is absolutely fantastic, with its improved power efficiency and a larger battery delivering significant battery life improvements.
It's also worth considering the Xiaomi 13 Ultra, but it's even more expensive and not available in the UK or US.
Read our full
Xiaomi 13 Pro review
9. Asus Zenfone 10 – Best compact flagship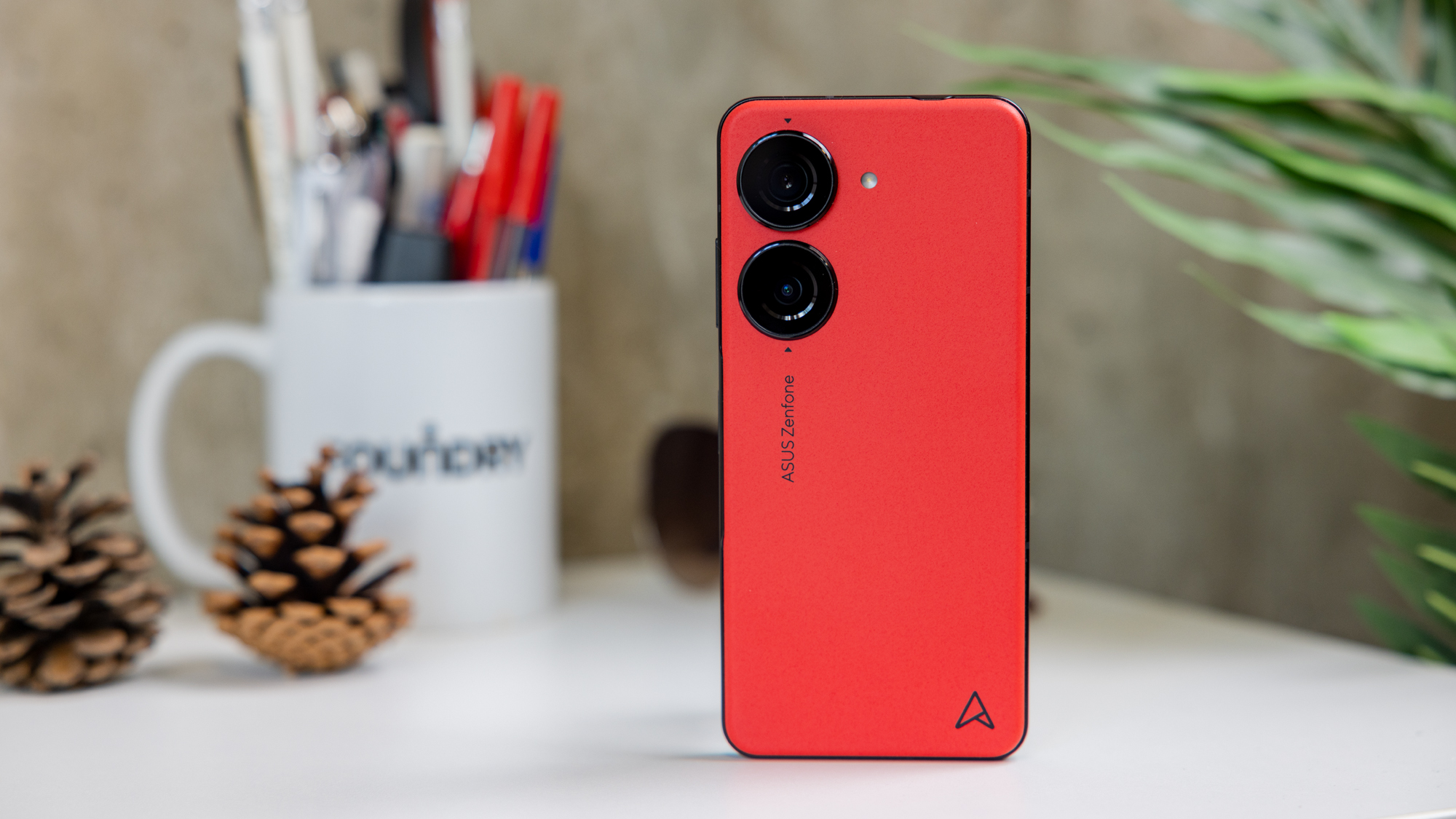 Pros
Distinctive, compact design
Fantastic battery life
Headphone jack
Cons
Camera is not top tier
Only two Android updates promised
Slow 30W charging
Price When Reviewed:

$699.99
The Zenfone 10 is a full-force flagship in a small size, and with remarkably few compromises for it.
The 5.9in display is one of the smallest on the market, especially on the Android side, though note that overall the phone is about the same size as the regular Galaxy S23.
The Snapdragon 8 Gen 2 and up to 16GB of RAM mark this as a serious performance phone, and it also boasts excellent battery life, which puts other compact smartphones to shame.
The gimbal-stabilised main camera impresses, especially at night, though there are definitely better cameras on similarly priced rivals – especially when it comes to options like a telephoto lens.
Given the phone is so good, it's also frustrating that Asus is only promising two major Android updates, though the phone will at least get security support through to 2027.
Read our full
Asus Zenfone 10 review
10. OnePlus Open – Best book-style foldable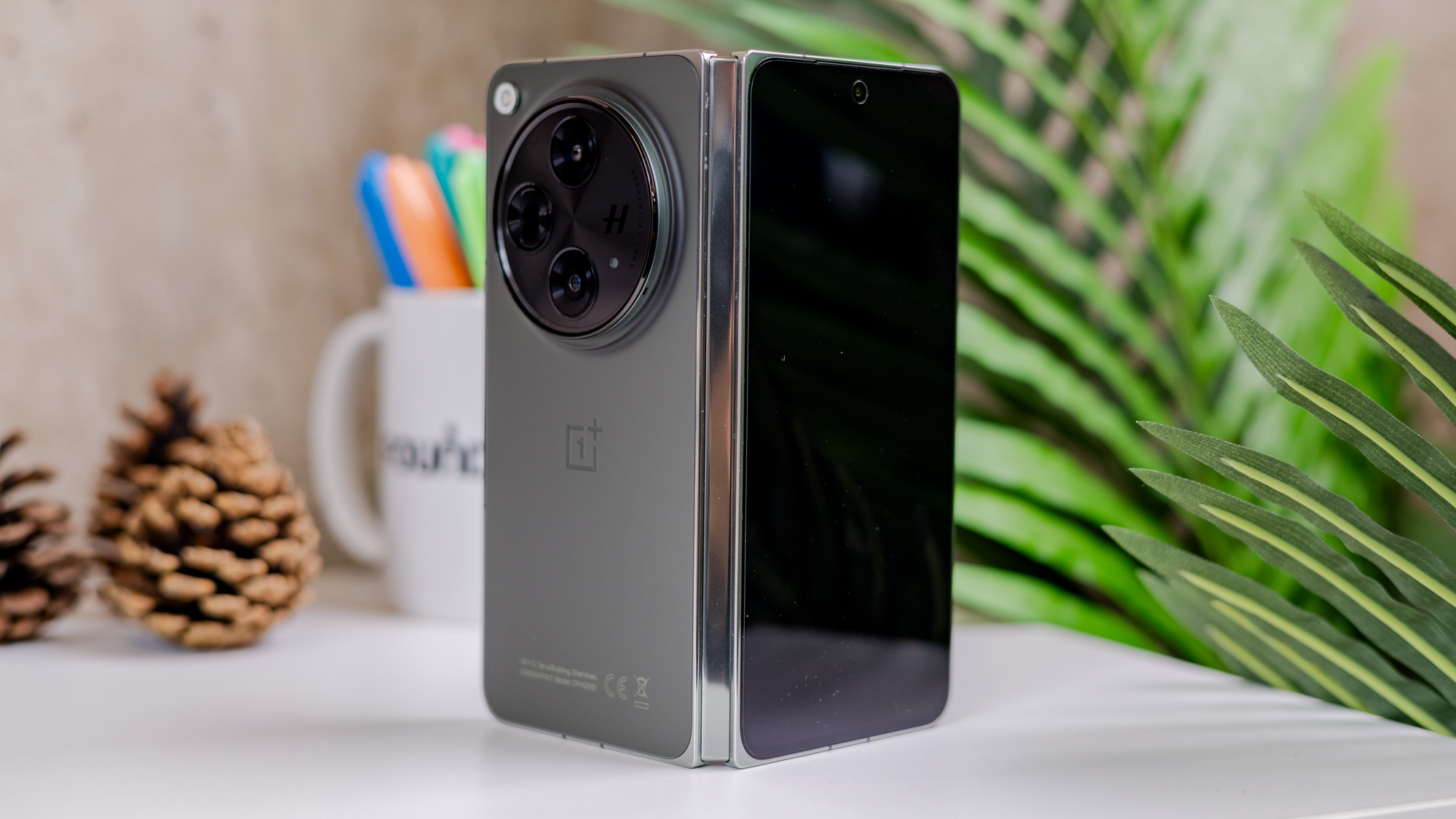 Pros
Great displays
Very good rear cameras
Useful software features
Premium, durable design
Cons
Not the best battery life
Few apps optimised for big screen
Expensive
Price When Reviewed:

$1,699
The Open is technically OnePlus' first ever foldable, though parent company Oppo has plenty of experience. And it shows – this is an impressively accomplished device with few compromises.
The displays are the real highlight. A 6.31-inch cover screen looks just like a regular smartphone, then opens to reveal a 7.82-inch inner display with a barely noticeable crease. Both are 120Hz OLED panels, and look fantastic.
OnePlus has done its best to make the most of this larger screen, with various features that make multitasking easy. But Android's lack of support for third-party apps, combined with the high price tag, remain the main reasons most people shouldn't buy one.
It's a shame, as the rear cameras and design are a real hit. Performance is great too, and average battery life is offset by 67W fast charging via the adaptor in the box.
Read our full
OnePlus Open review
Buying advice for Android phones
---
1.
Which version of Android is the latest?
The latest version of Android right now is Android 14, which launched in 2023.
However, it often takes some time for Android brands to update their phones, so many phones launched in 2022, and even some cheaper 2023 models, will still be running Android 13.
The next version, Android 15, should launch in 2024, but will take some time to roll out to handsets.
2.
Do all Android phones run the same software?
Yes and no. They all run Android of course, but there are variations within that. Every manufacturer tweaks Android to produce its own version – often called an 'Android skin'.
For example, Samsung phones run One UI, OnePlus phones are on OxygenOS, and Xiaomi phones run on MIUI (or HyperOS, its replacement).
Phones that run software close to Google's own are often described as running 'stock', but in truth even the Google Pixel phones run their own unique spin on the software. Each of these offers a unique aesthetic and a range of specific features, so you should always try and learn a little about a brand's software before you commit to a phone.
It's also important to remember that not every Android phone gets equal updates. Every manufacturer promises a different number of updates for their devices – usually separated into Android feature updates and security patches – and generally speaking more expensive phones are supported for longer than cheaper devices.
At the time of writing, the best brand in this regard is Google, which offers up to seven years of both, but many rivals aren't far behind.
3.
Which specs matter the most?
With more Android phones out there, there are also more specs to pick between. There's no hard-and-fast rule about what matters most, so instead think about your priorities.
Do you care most about fast and smooth performance? Perhaps you prioritise longer battery life, or faster charging speeds? Maybe a capable camera is the main thing you look for?
Most Android phones will offer some combination of the above – and more – but there will always be certain specs where they compromise. Deciding on your priorities is the first step in picking a phone.
4.
Are Android phones better than iPhones?
This argument has waged for over a decade, and it won't end any time soon. For now, let's just say that each has its advantages.
There's more variety in Android phones, giving consumers a lot more choice – including unusual options like foldable phones or devices designed for gaming.
Certain hardware features also tend to be better on Android. The majority of modern Android phones charger faster – often a lot faster – than even the latest iPhones, and fast refresh rate displays have also become common. Look to the really top end and you'll also find that by and large the best camera phones run Android, though Apple still has the edge when it comes to recording video.
On the other hand, Apple's carefully controlled ecosystem means iPhones often have fewer bugs and inconsistencies than Android devices, and there's a level of polish to both the software and hardware that few Android rivals match. Apple's long-term software support also outstrips the vast majority of Android.
5.
Why isn't every Android phone available where I live?
This is a complicated question, and every manufacturer approaches it differently. If you live in Europe or Asia, you'll likely find that most – albeit not all – Android phones launch where you live. Markets such as Africa and South America get a slightly different selection, while in North America there are only very few brands, with almost none of the Chinese manufacturers.
Ultimately, each manufacturer has to decide which markets will be profitable for them, which comes down to a combination of market sizes, local regulations, and the power that networks have – in the US, for example, it's the strict control carriers exert that keeps most Chinese companies out.
Related stories