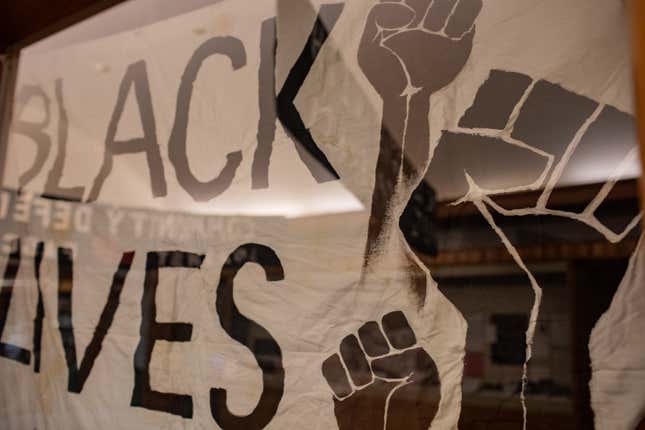 Republican Virginia State Rep. Tara Durant is officially headed to the state senate. But is the story that launched her political career all smoke and mirrors?
Small Town Horror Story: The Killing of Aiyana Mo-Nay Stanley-Jones
Durant has always told a straightforward narrative about why she ran for office. She says in June of 2020, she and her daughter were accosted by an "angry mob" of Black Lives Matter activists, who surrounded their vehicle and "assaulted their car."
Durant, who is now running for state senate against Democrat Joel Griffin, says that she called the police who told her there was nothing they could do. "I got in politics a few years ago because, as many of you know my story, that my personal safety of my daughter and me were threatened," said Durant during a campaign event. "That has been the key issue in my campaign because we saw what became of the "defund the police" movement."
It's a simple narrative seemingly tailor-made for Republican politics. But an explosive new investigation from the Huffington Post suggests there's far more to this story than meets the eye.
The Huffington Post obtained police records and, interviewed protesters who were present, and found that Durant may have grossly exaggerated what occurred.
According to documents obtained by the Huffington Post, police records characterize the protest as peaceful. In fact, records showed that there was a car being aggressive toward protesters in the same location as Durant's car.
The 911 call obtained by the Huffington Post is even wilder. In the call, Durant threatened to hit protesters with her car. According to the Huffington Post, one person did get on the hood of her car, but it was a 13-year-old child who wasn't affiliated with the protest and was in fact, reprimanded by protesters.
According to the Huffington Post, Durant then tried to bring charges against two teenagers for "assaulting" her car, but they were thrown out since one of the people wasn't even at the protest. The other protester was found not guilty.
Durant's campaign did not respond to the Root's request for comment by the time of publication. But with the election only a few days away, this news certainly can't have been a welcome surprise for them.