It's back! L'Or has run this deal before and it's a corker. You can get a highly rated coffee machine and 150 cups of coffee for just £59.
From now until 12 December, if you order a bundle of 150 coffee capsules from L'Or for just £59, you'll also get the L'Or Barista Sublime coffee machine free. It usually costs £105.99, so this is a huge saving.
What we like about this discount is that, unlike a lot of coffee machine deals that bundle a machine with capsules, you're not tied into a subscription.
What's even better – and what sets L'Or's Barista Sublime coffee machine apart from competitors – is that it's compatible with capsules from other brands. So, not only can you use the L'Or capsules it comes with, but it'll also work with Nespresso capsules and any pods that are compatible with Nespresso machines. That means that you're not even tied into one brand of pod for the life of the machine, which is very unusual.
You can choose the L'Or Barista Sublime coffee machine in any one of three colours: Sunset Rubis, Satin Blanc and Piano Noir – in other words, dark red, white or black.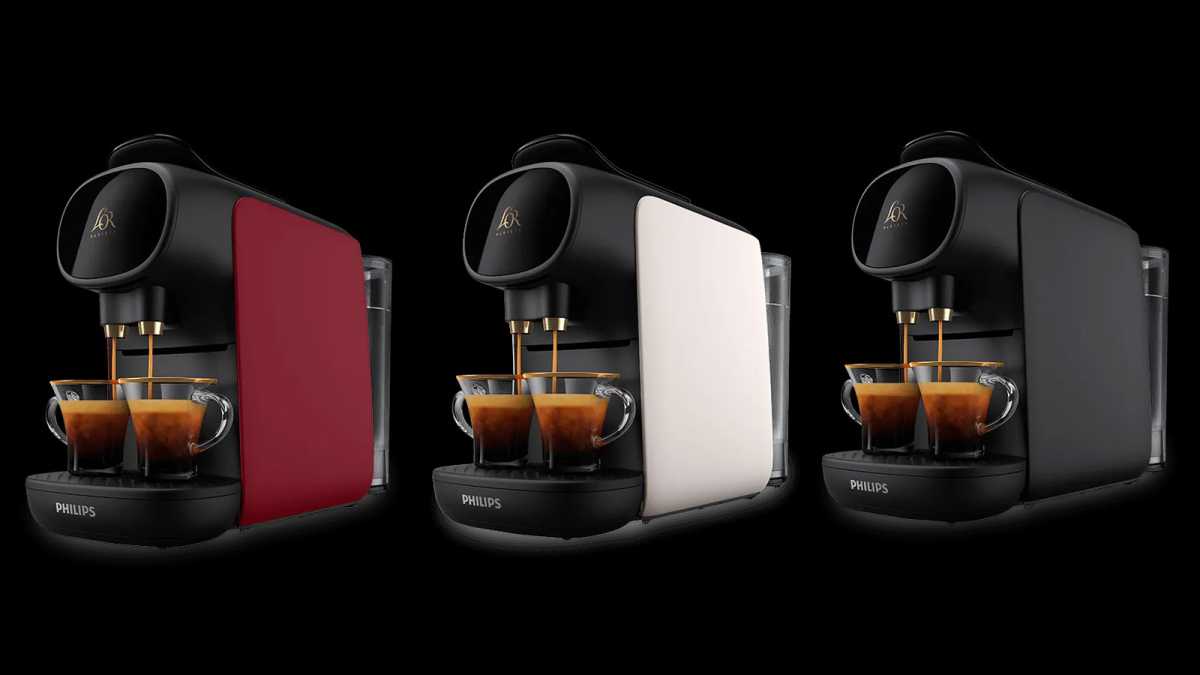 L'Or
The Barista Sublime was created by industrial designer Khodi Feiz and made by Philips for L'Or. It has 19-bar pump pressure and as it's a double spouted machine, it'll dispense two coffees at once – or a single, double-sized beverage.
The 150 capsules you'll receive will include a selection of blends and intensities of coffee and will include espressos, ristrettos and lungos, as well as a few decaffeinated coffee blends. The Sublime machine will automatically detect the capsule size and type and brew a short or longer coffee accordingly. All you need to do is fill the 0.8 litre tank and pop in the capsule of your choice.
You can also make savings with Black Friday capsule bundle deals right now. The biggest saving is on the 200 capsule bundle of different blends, which is usually £70.50 and is now just £45.95, saving you 35%.
These deals aren't available in the US, although there is an equivalent bundle deal that'll save you 35%. You can get the L'Or Barista coffee machine and a bundle of 60 capsules for $129, down from $199, saving you $70. See the deal on the L'Or US website.
If the Barista Sublime machine isn't exactly what you're after, have a look at our round-ups of the best coffee machines and the best capsule coffee machines to see our recommendations.