For centuries Black mothers, grandmothers and aunties have engaged in a weekly battle ritual with their children. One that requires epic strength, will and endurance and where only the strong survive – wash day.
Black Hack: The Old School Secret To Defined Curly Hair… Magic
Forget how much you bench press. You can't even begin to call yourself strong until you've had to hold a tender-headed child still with one hand while detangling their coils and curls with the other. Trust me, I know. And it is not for the faint of heart.
That's why I couldn't wait to check out The UNbrush from FHI Heat at a friend's suggestion. The lightweight detangling hair brush markets itself as a tool that makes even the most stubborn curls and coils easier to detangle.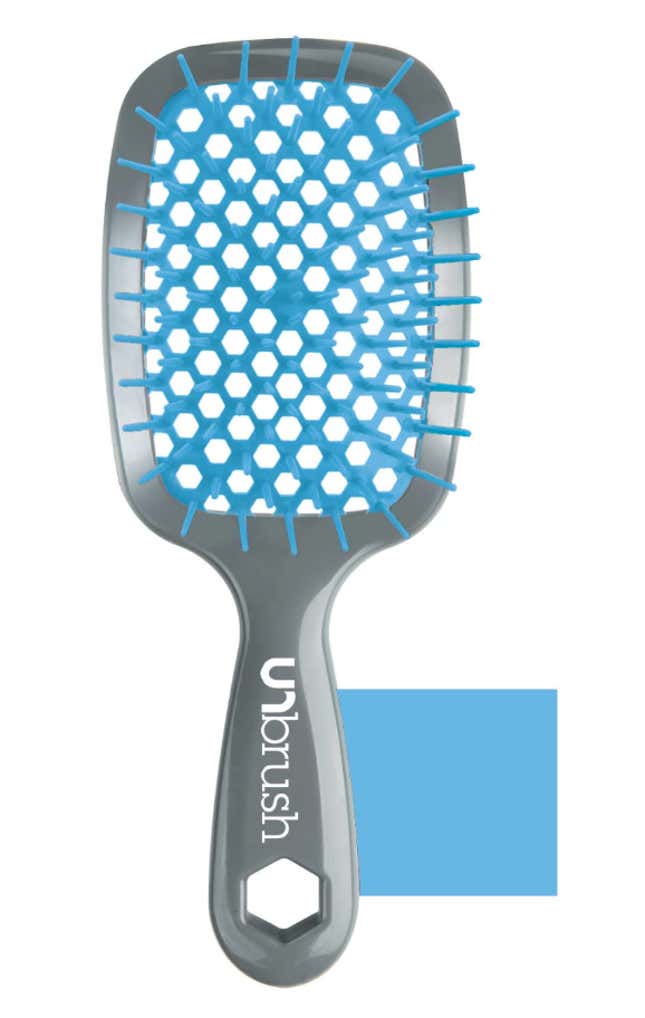 And it had great Amazon reviews to back it up. Like this happy customer who wrote, "I have really long tangly hair, and it went through it like butter. I am still in shock."
But let's face it, Amazon reviews can be all over the place. So before I got caught up in the hype, I had to turn to the most reliable source for tell-it-like-is honesty – Black TikTok. And the reviews did not disappoint.
Like this woman, whose mouth drops in amazement at the way the UNbrush glides through her one-month-old tangled natural hair when her regular detangling brush, which is clearly not up to the job, gets stuck.
She tells people to run, not walk to get the brush. But I knew this brush was something I needed in my life when I saw kids letting their moms detangle their hair with the UNbrush without tears.
Like this mom, who is pleasantly surprised when the UNbrush moves effortlessly through her son's coily hair. "This that wool that Jesus talked about in the Bible," she jokes.
Or this mom, who can't believe how easy it is to get the UNbrush through her daughter's hair when she can barely section it with her fingers.
"I am so blown away by this brush," she says.
After reading the reviews and seeing the pain-free results, I had to get one for myself. Let's hope the UNbrush ends my wash day battles for good.