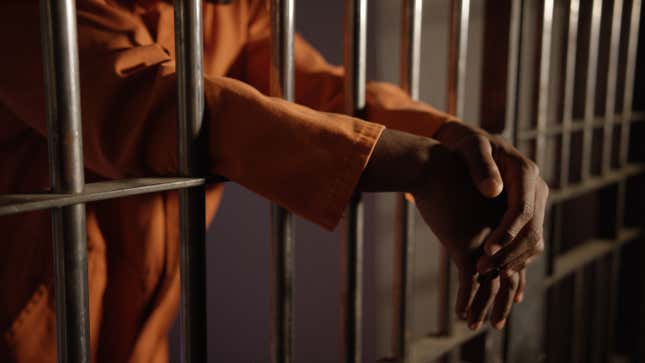 A Sacramento high school is under fire for a "cops and robbers" homecoming float that—surprise, surprise— featured a young Black man in an orange jumpsuit and handcuffs behind a mock jail cell.
The Carjacking Cops Of Memphis
One would think, in 2023, there should be some consideration when touting images of incarcerated Black men. Yet, the student government at Bella Vista High School took the risk and made their Spirit Day theme "cops and robbers," according to CapRadio. After facing backlash from students and staff, they changed it to "Adam Sandler Day." However, a float was already prepared with the original theme and was allowed into the parade, per the report.
Bella Vista senior Dominique Edwards told the radio she was taken aback seeing the float arrive. She described seeing a young Black man in an orange jumpsuit in handcuffs with an ashamed expression. Standing behind the float, she said, were white students dressed as cops and the robbers were all Black and brown students. As blatantly inappropriate this appeared to be, the report says the school staff voted the float as the best one.
"I don't think my school is quite aware at times because it is a predominantly white school," Edwards told reporters.
Read more from CapRadio:
The district spent around a month investigating the race-related incident, which concluded this week.

"Appropriate actions are being taken as a result of the investigation," the district wrote in an email. "We are working with our Black Student Union and several community partners, engaging in additional professional learning and we've asked that all of our schools districtwide ask themselves critical questions before deciding themes for future events and spirit days."

The Greater Sacramento's NAACP has gotten involved with Bella Vista High's Black Student Union to ensure that Black students on campus are empowered.
This really is similar to another mock jail event that occurred in a Walmart. The store was hosting a fundraiser and to draw customers' cash, they put a Black employee in an emptied ball cage with a sign asking for "bail money."
Did the "racial reckoning" of 2020 not do enough to teach people that cop and jail jokes aren't cool?