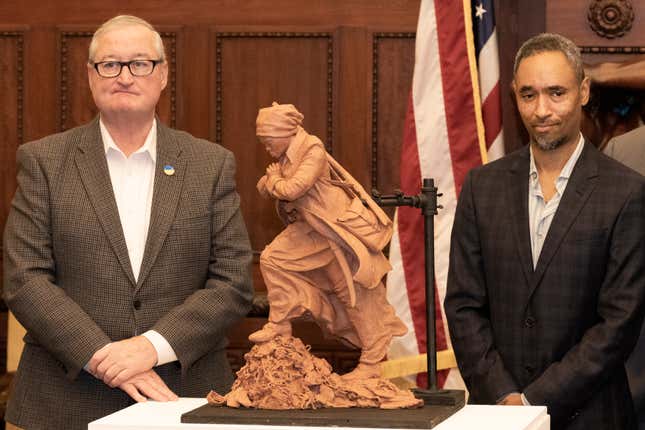 A Harriet Tubman statue is officially being placed at Philadelphia's City Hall. Philadelphia city officials have chosen a Black artist to create their first sculpture of a Black woman in their public art collection after coming under fire in 2022 for originally choosing a white artist.
The Real Estate Godfather of Harlem Tackles Gentrification & Generational Wealth | Securing the Bag
In 2022, a white sculptor named Wesley Wofford was commissioned to create a statue of the abolitionist due to being previously known after one of his traveling 2017 sculptures landed at the City Hall. However, there was uproar when Philadelphians found out about Wofford's hiring. Artists and activists believed that having a white man chosen without an opinion by the public or a competition defeated the purpose of creating the sculpture of one of the most important Black women in American history.
Wofford then stepped away from the project and the "Creative Philly", a nickname for the Office of Arts, Culture and the Creative Economy started a competition that commenced in August 2022. Tubman's family members and Philadelphia's African American Statue Advisory Committee were involved with the voting process for the final competitors.
Out of the top four competitors, Alvin Pettit, a Black artist native of Maryland, won with a 14-foot design titled "A Higher Power: The Call of a Freedom Fighter." The miniature prototype features Tubman kneeling with her hands clasped together close to her heart as if she is praying. She is also wearing a long trench coach, a bandana over her hair, and a gun in the holster around her waist.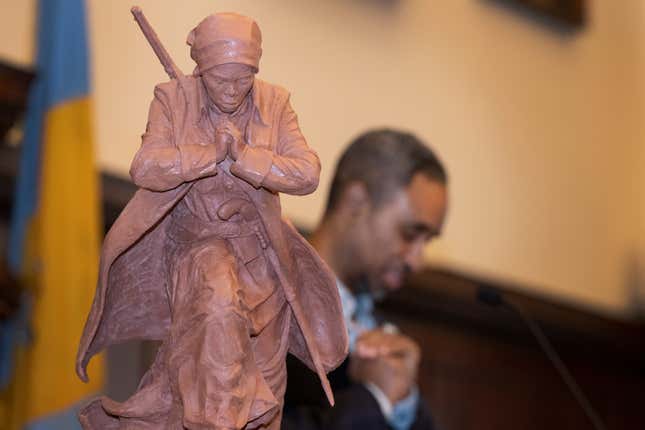 The project is expected to be completed in 2025 with a budget of around $500,000 to fund the Pettit, the engineering, materials, and more.
When Pettit unveiled his creation he explained the significance of why he decided to use this design, "This woman was a soldier, a scout, a Union spy, a military strategist, and a war hero. Therefore I captured a moment in time that shows her as a conqueror." In Pettit's career, he's also created sculptures of Mary McLeod Bethune, Michael Jackson, Marian Anderson, Louis Armstrong, and more.