Black Friday 2023 is on 24 November. But as you've no doubt seen, retailers are already falling over themselves to offer Black Friday discounts.
Its one of the best times of the year to get deep discounts on the gadgets you want. But there's no need to wait until the big day. Deals are available right now – and will be all month – with many offering 'price promises' that the products won't get any cheaper on Black Friday or that, if they do, you'll get a refund of the difference.
So, below you'll find a hand-picked selection of the best offers on phones, laptops, tablets, TVs, air fryers, vacuums, electric toothbrushes, smart speakers and the other tech we know you're after.
Our promise to you is that these are all genuinely good deals. Retailers tend to play fast and loose with the RRPs, and some even bump up prices and then offer "discounts" back to the usual price.
We keep an eye on prices all year round, so if we say it's the cheapest we've ever seen it, you can be sure you're getting a bargain. The discount might not be quite as much as the retailer might claim, but that doesn't mean it isn't the best possible price.
Best early Black Friday deals
Samsung Galaxy S23
1
From: Amazon
Was: £849
Now:
£649
(£200 off)
The Lavender model of the regular Galaxy S23 is already £50 off at Amazon, but ticking the voucher box on the site gets you an additional £150 saving.
Get a gift card worth up to £300 when you buy a TV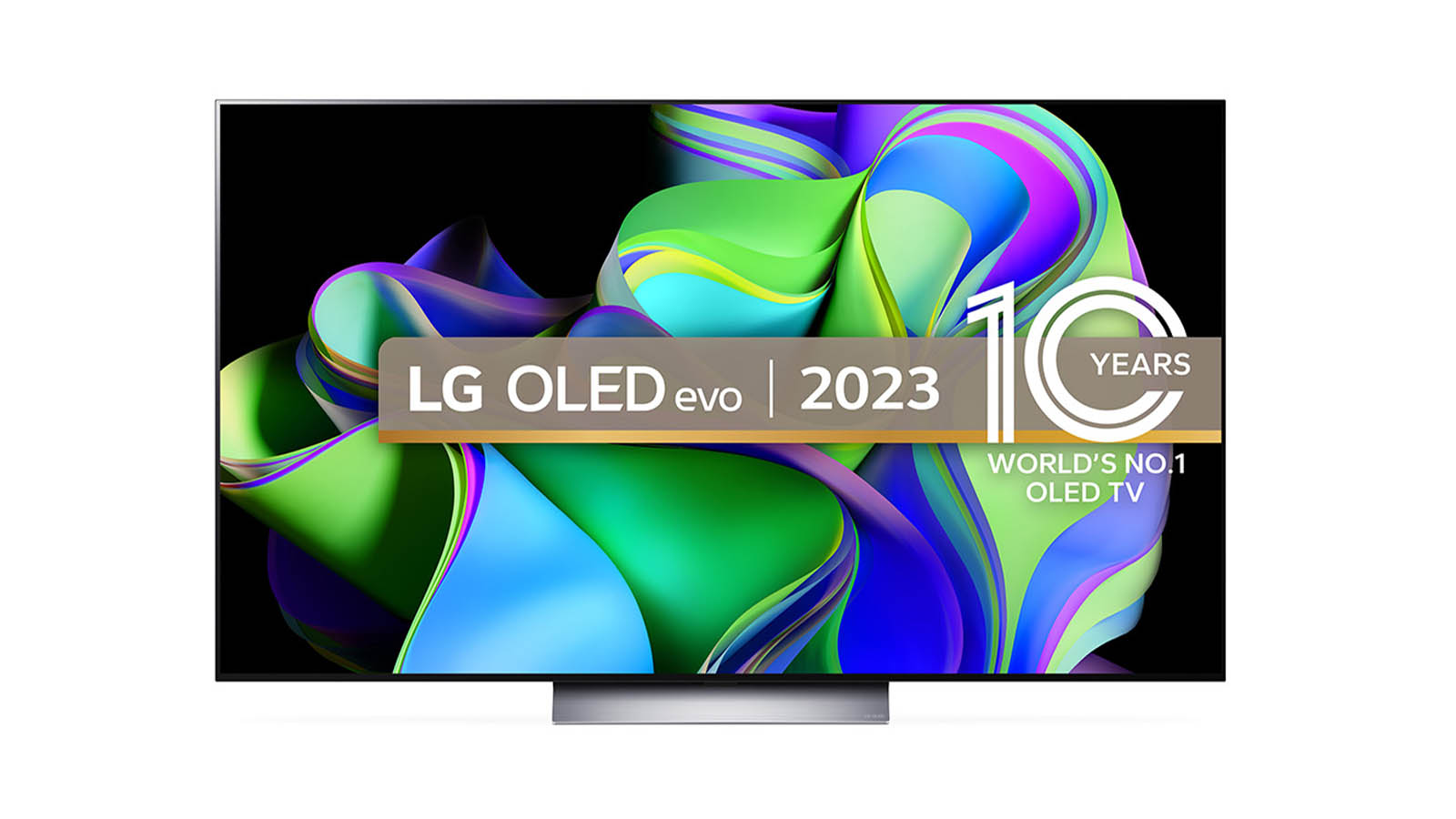 2
From: Argos
Was: Buy a TV from a top brand including Sony and LG
Now:
You'll get a gift card worth up to £300

This Argos deal caught our eye. If you're already planning on buying one of the TVs included in the promotion – and there are plenty on offer – why not get a little bit extra in the form of a gift card?
Get almost 1/3 off the Google Pixel 7
3
From: Amazon
Was: £599
Now:
£416
(31% off)
There's a whopping 31% off the Google Pixel 7 in Snow, bringing it down to just £416 – an bargain for a 2022 flagship Android phone which Google still sells for £599.
The Pixel 7 is still an excellent choice, with its top-notch cameras and brilliant software. Read our review to find out more.
Get 80% off the already cheap Amazon Echo Flex
4
From: Amazon UK
Was: £24.99
Now:
£4.99
(80% off)
Add Alexa to your smart home for less than £5! This is an insane price and the cheapest we've ever seen a Echo product in Amazon's line-up. Find out more in our Echo Flex review.
Get a pair of Oral-B iO3 electric toothbrushes for just £105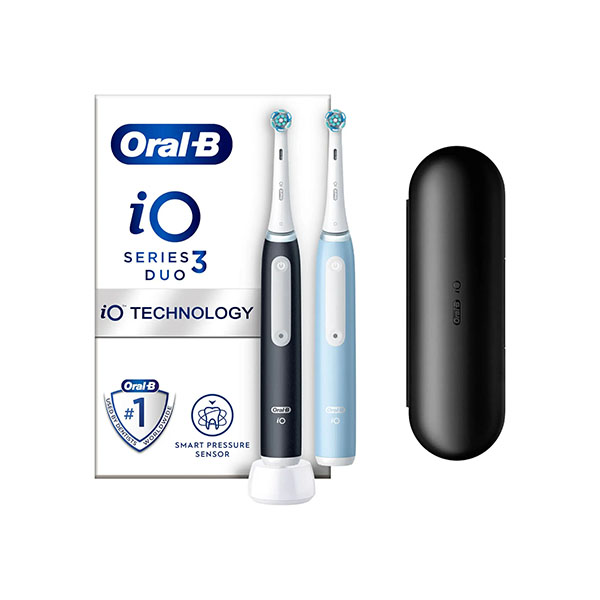 5
From: Oral-B
Was: £75 each
Now:
£105
(£45 off)
Ignore the inflated RRP: the best current price for an iO3 is £75. Here, you can get two for £105 – we don't expect to see this offer bettered this year. Yes, you'll be sharing a charger and travel case but it's a brilliant brush and a great deal. Read our iO3 review to find out why you should go for it.
Get the Tefal ActiFry Genius XL for just £129
6
From: Currys
Was: £254
Now:
£129
(£125 off)
An excellent deal on a huge air fryer from a popular brand. The capable Tefal ActiFry Genius XL is usually on the pricey side, but this hefty discount makes it much more affordable.
Motorola Razr 40 Ultra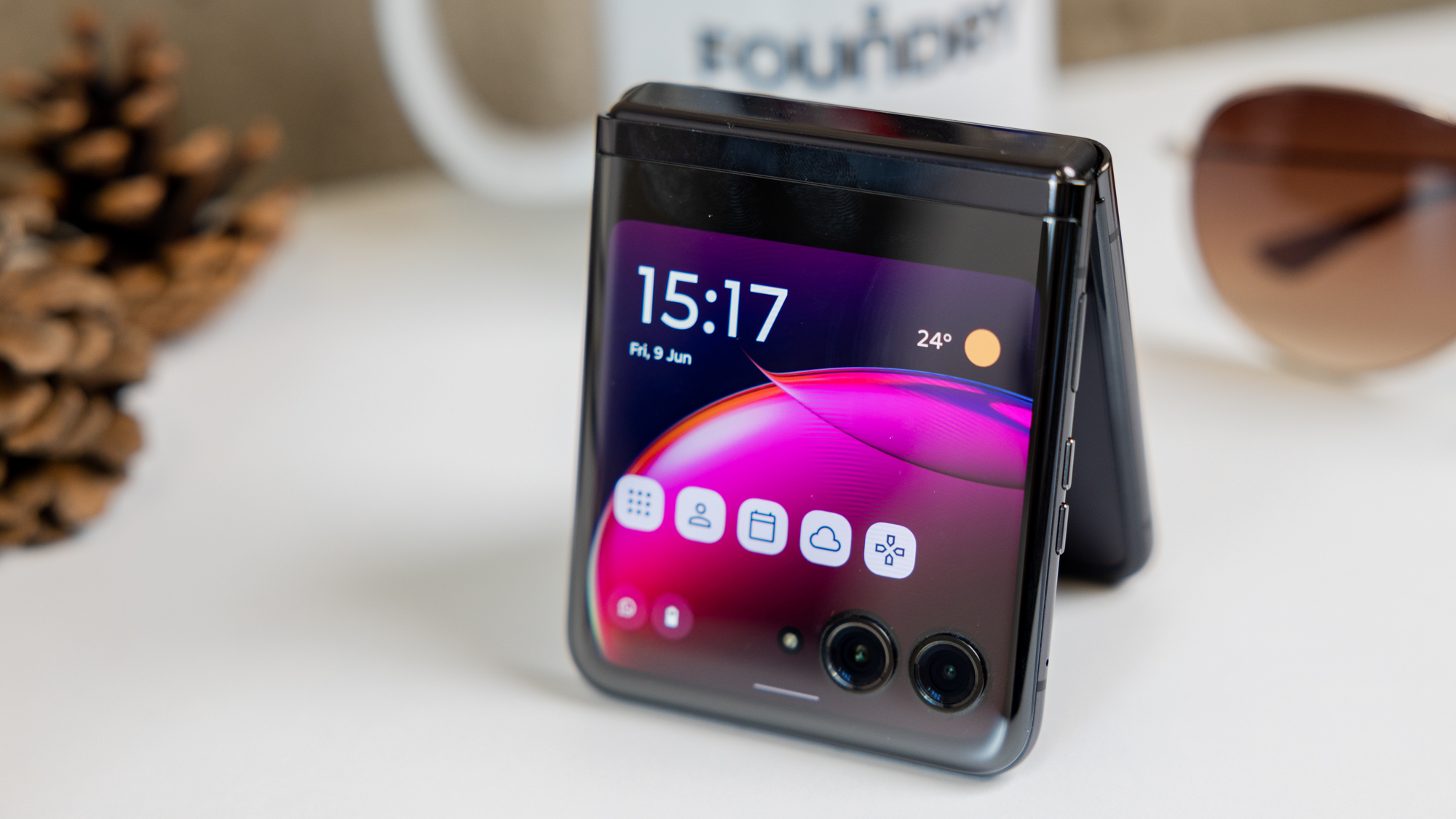 7
From: John Lewis
Was: £1,049.99
Now:
£849.99
(£200 off)
The Razr 40 Ultra is the best folding phone you can buy, and a £200 discount makes it much more appealing. Amazon is selling the phone for £849, but a two-year warranty gives John Lewis the edge here.
Get a Dyson V8 Absolute for under £270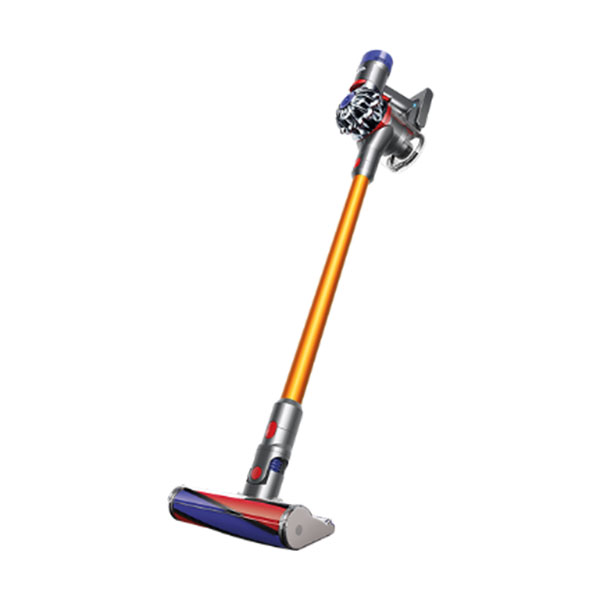 8
From: Dyson
Was: £399.99
Now:
£269.99
(£130 off)
The Dyson V8 is a classic for a reason: it's light, powerful and very good value for under £270.
Sky Stream has hit its lowest price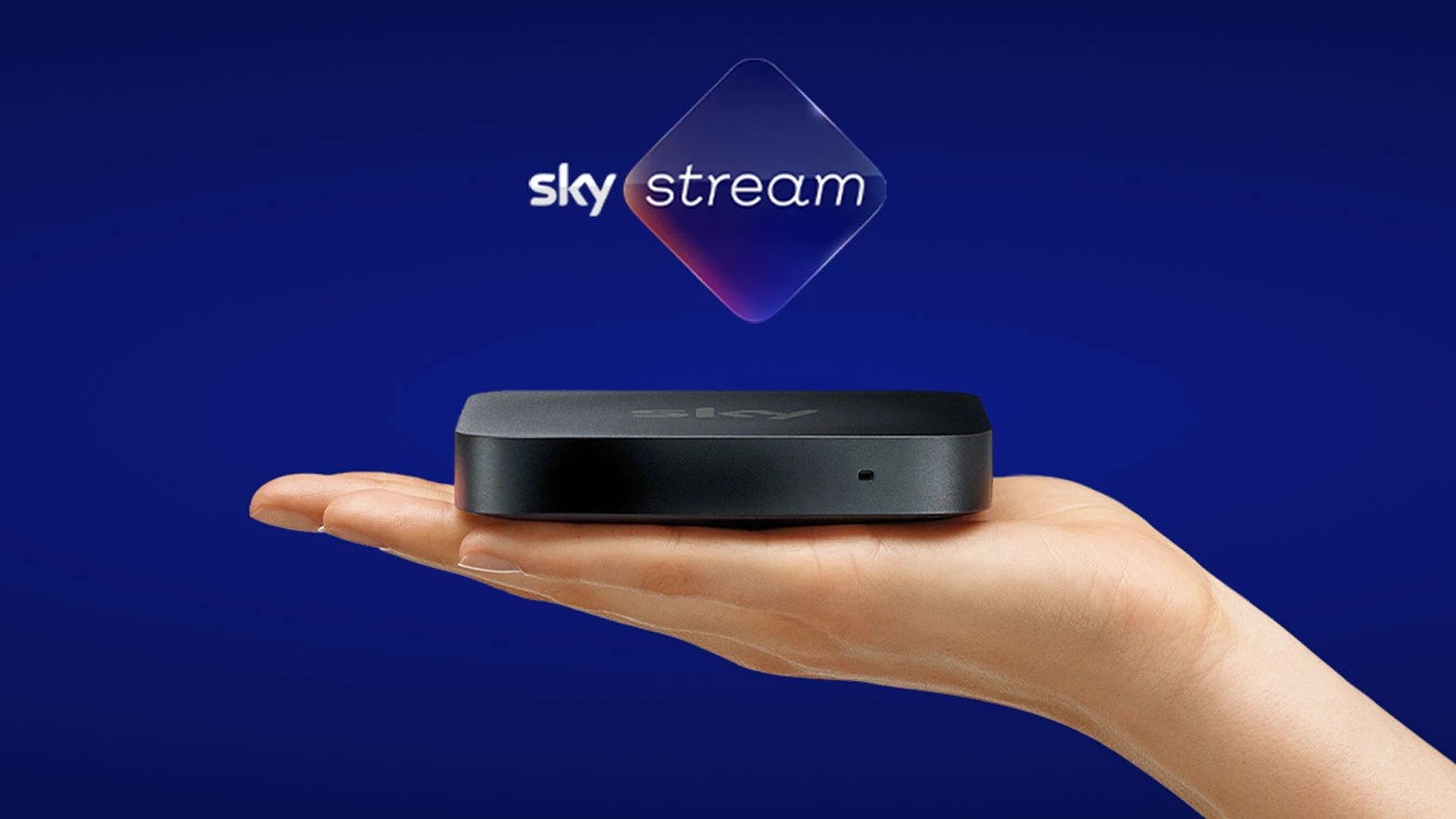 9
From: Sky
Was: £26 per month
Now:
£19 per month
(£7 off per month)
This is the lowest price we've ever seen on Sky Stream, which gives you all the TV benefits of Sky without the need for a dish. Plus, you get Netflix included as well.
Get 58% off the Samsung Galaxy Buds Live
10
From: Amazon
Was: £139
Now:
£59
(58% off)
The Galaxy Buds Live are true wireless earbuds with up to 21 hours of playback time. They can be used for phone calls too.
Normally they're £139, but this offer brings that down to under £60 – a top deal.
Microsoft Surface Pro 9
11
From: Argos
Was: £1,099
Now:
£999
(£100 off and free keyboard)
The Surface Pro 9 is still Microsoft's latest flagship Windows 11 tablet. Not only does Argos have £100 off the cheapest model, the £159.99 keyboard accessory is included in the price.
Best Black Friday 2023 sales
If you want to hunt for deals yourself, here are some of the retailers and brands to check out.
You'll also find many more deals in our Black Friday hub.
UK retailers
Apple – Discounts usually start on Black Friday and typically involve a gift card worth up to £250 with select purchases
Amazon
Ancestry
Argos
AO.com
Appliances Direct – Deals on TVs, phones, smart home and more
Affordable Mobiles
Belkin
Box.co.uk
Currys – TV deals, gaming, smart home, white goods, and more.
Dell
eBay
Fonehouse
Fitbit
GiffGaff
Google Store
Green Man Gaming
Hughes – TVs, laptops, home appliances and more
John Lewis – Deals on home, fashion, electricals and gifts.
Laptops Direct
Microsoft
Mobiles.co.uk
Mujjo
NordVPN – NordVPN is our top VPN pick. Also see the best Black Friday VPN deals.
OnePlus
pCloud – lifetime cloud storae
Samsung UK
Smyths
Sky
Three
Very
US retailers
When is Black Friday 2023?
Every year Black Friday falls the day after Thanksgiving, which we appreciate means little here in the UK. This year, Black Friday is on 24 November 2023 which means Cyber Monday is on 27 November 2023. Expect huge discounts all weekend in between, and most likely in the week of Cyber Monday too.
What is Black Friday?
After a holiday of giving thanks for family, friends, and settled life, American retailers opted to juxtapose Thanksgiving with a huge day of commercial spending. Who were we Brits to resist the allure of heavily discounted items, too?
It is debated whether or not Black Friday refers to a day retailers finally went 'into the black', meaning they finally made profit for the year thanks to heightened sales, or whether it actually has morphed from a description of horrible traffic in Philadelphia on the Friday after Thanksgiving.
When Black Friday first gained huge popularity about 10 years ago, it was usual to see newsreel of people physically fighting over big TVs in the middle of Walmart (or Asda in the UK, who has now opted to not take part because of the mayhem).
You can't blame them really, as scenes often got out of hand at shops. But Black Friday has passed beyond trivial now as it has moved online, and it is serious business for retailers.
Black Friday tips
The most important thing to do when considering whether something is a good deal is to ask yourself: "Would I still want and buy this if it was full price?" Often the answer may be no, which means you need to think whether you're saving money with a discount, or wasting it caught up in the excitement of a sale.
A deal for one person won't be a deal for someone else, no matter how many times Amazon, Argos or John Lewis might tell you otherwise.
It isn't unusual (or difficult, or illegal) for some retailers to put prices up on Black Friday. Yes, that's right – sometimes discount prices are higher on Black Friday compared to the rest of the year because dishonest retailers know they will get more page views from people ready to click buy. Use resources like CamelCamelCamel or PriceSpy to compare prices in the past few months.
We're offering more indepth Black Friday preparation tip in this dedicated article.