At Tech Advisor, our experts test hundreds of products each year. From phones to air fryers and everything in between, we've seen and used it all.
Our in-depth, real-world testing means we can tell you whether a product is good or bad, and it also allows us to spot the devices that stand out from the crowd.
And those are exactly what you'll see below: 15 gadgets that are the best of their kind that won't fail to impress. The best doesn't always mean the most expensive, but it's true that you do tend to get what you pay for.
In any case, these are the products that have blown us away in 2023 and which we'd happily buy with our own money.
BEST SMARTPHONE: Google Pixel 8 Pro
Price When Reviewed:

From $999

Best Prices Today:



$979.99 at Amazon$999 at Google$1059 at Best Buy

The Pixel 8 Pro is Google's most best phone yet. It looks and feels premium, with a matt glass back and a polished aluminium chassis. It's a big phone, but that does mean that the 6.7in OLED 120Hz display is a delight to use.  
The Tensor G3 processor powers the new AI capabilities, many of which are packed into the camera software. Magic Editor can completely transform photos, as can the face-swapping feature, Best Take, even if it is a little creepy. That technology, combined with amazing cameras makes the Pixel 8 Pro one of the best camera phones money can buy.  
What really makes this phone stand out from the competition is its industry-leading promise of seven years of OS updates, security updates and feature drops, meaning that it is built to last.  
Read our full
Google Pixel 8 Pro review
BEST FOLDING PHONE: Motorola Razr 40 Ultra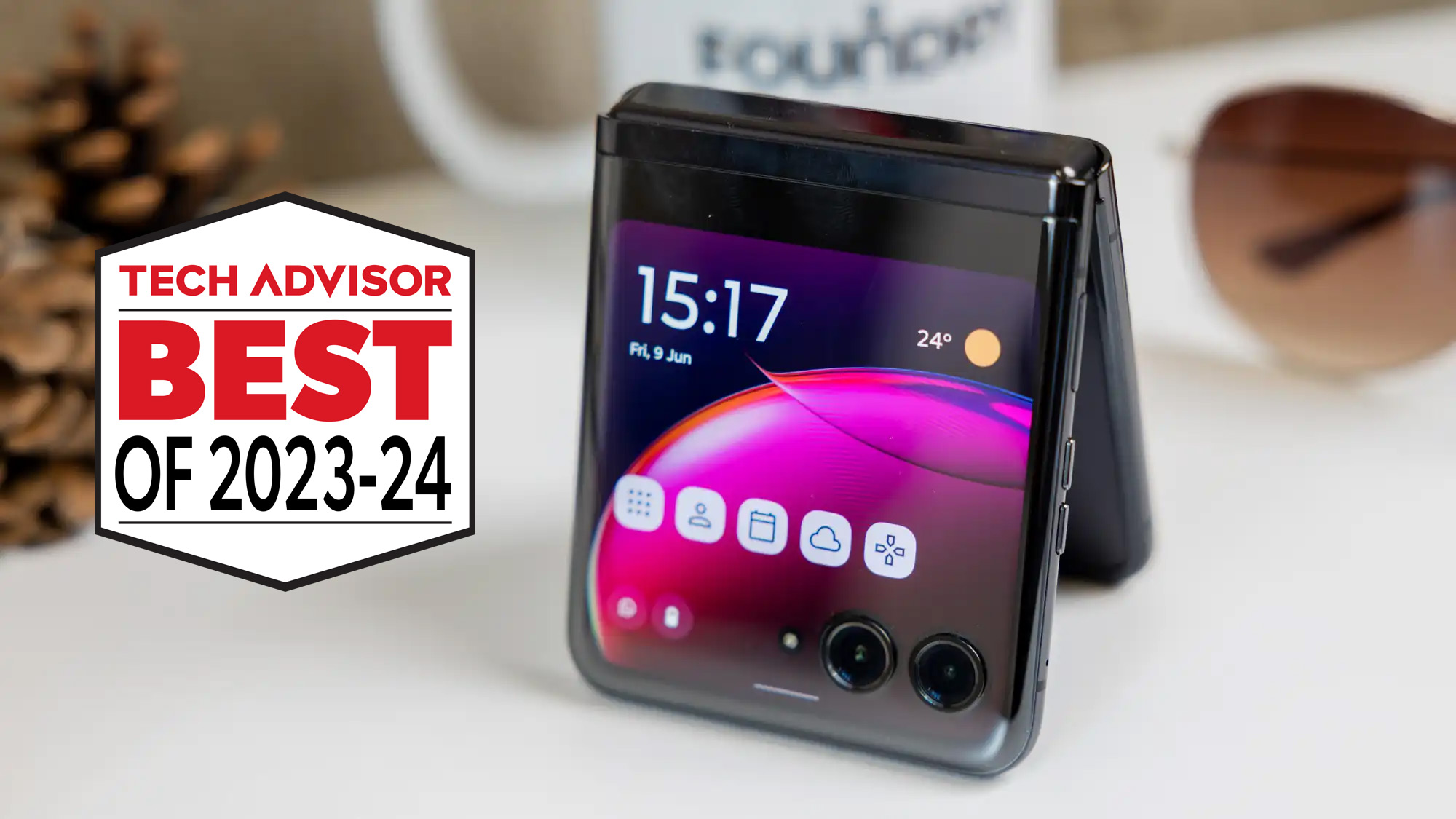 Price When Reviewed:

$999.99

Best Prices Today:



$799.99 at Amazon$999.99 at Motorola$999.99 at Walmart

There are two big reasons why folding phones haven't cracked the mainstream yet: price, and some form of design compromise. 
Motorola jointly addresses these issues better than any other foldable in 2023. While $999/£1,049 isn't cheap, the Razr 40 Ultra (known as the Razr+ in the US) is right in line with regular flagship phones. 
And the 3.6in, 144Hz OLED outer screen is the star of the show, allowing access to key functions and any app without ever opening the device. Once you do, the 6.9in 165Hz OLED main panel is equally as impressive, with a crease that you'll barely notice. 
Despite being the largest flip phone around, at 188.5g, it's still remarkably lightweight. The older Snapdragon 8+ Gen 1 chip still delivers great performance, and you even get respectable battery life.  
Aside from some outer screen optimisations, the only other real compromise is the cameras, which are solid but not quite top tier. If you can live with them, you won't be disappointed by the Razr 40 Ultra. 
Read our full
Motorola Razr 40 Ultra review
BEST BUDGET SMARTPHONE: Samsung Galaxy A14
Price When Reviewed:

$152.99

Best Prices Today:



$132.49 at Amazon$155 at Walmart$184.99 at Adorama

Competition among budget phones is fierce, but Samsung stands out yet again. The Galaxy A14 is an absolute bargain, possessing all the fundamentals of a great smartphone. That includes a slick, Galaxy S23-inspired design and a battery that's capable of lasting two days. Samsung's One UI is also one of the intuitive versions of Android, and it'll continue getting updates until 2027.
The 6.6in, 60Hz LCD display and MediaTek Helio G80 chipset are more in keeping with what you'd expect from a budget phone. But you're still getting rich, vibrant colours and smooth performance. With an impressive main camera and a decent selfie one to boot, there's a lot to like about the Galaxy A14.
By giving up 5G, which doesn't really many any difference to most people, Samsung has managed to make an excellent, well-rounded budget phone that will serve you well for years. 
Read our full
Samsung Galaxy A14 review
BEST SMARTWATCH: Google Pixel Watch 2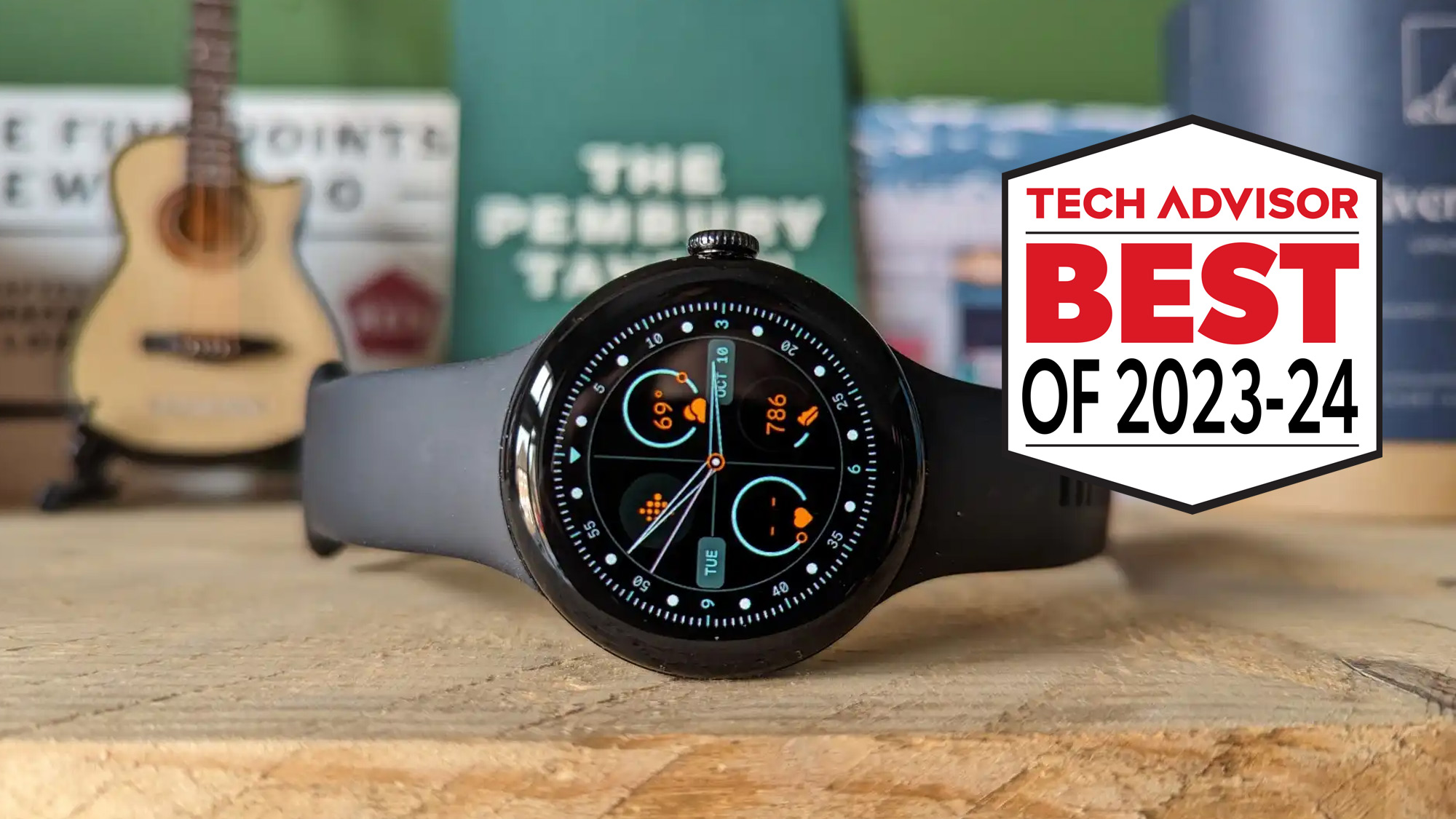 Price When Reviewed:

From $349.99

Best Prices Today:



$348.99 at Amazon$350 at Google$399.99 at Best Buy

While it might not be hugely different from the original Pixel Watch, it's hard to blame Google considering how gorgeous and accomplished it was.  
The Pixel Watch 2 builds on this success and retains its place as the best compact smartwatch for Android users, starting with a lighter design made from 100% recycled aluminium. 
A new processor not only improves performance but extends battery life to the point where you can use the device for 24 hours with the screen set to always on. Wear OS 4 has tweaks and optimisations, plus a range of new features from tracking to safety. 
New sensors are behind a lot of this including a more accurate multi-path heart rate monitor, a skin temperature sensor and cEDA (continuous electrodermal activity) sensor. With these the device can also track mental wellbeing among countless other things depending on how deep you want to dive into the metrics. 
Overall, it's a well-balanced smartwatch which does just about everything you'd want it to. 
Read our full
Google Pixel Watch 2 review
BEST TABLET: Samsung Galaxy Tab S9 Plus
Price When Reviewed:

From $999

Best Prices Today:



$999.99 at Amazon$1119 at Walmart$1119.99 at Adorama

When it comes to Samsung tablets in 2023, the Tab S9 Ultra got most of the attention. But that huge 14.6-inch slate is total overkill for most people, and very expensive.  
The Tab S9 Plus isn't exactly cheap, but it offers all the Ultra's key features in a more manageable and affordable device. That includes superb performance from a Snapdragon 8 Gen 2 chip that's been boosted specifically for Samsung devices. 
A 12.4in, 120Hz OLED display is one of the best you'll find on any tablet, and you can interact with it using your finger or the impressive S Pen stylus included in the box. Alongside quad stereo speakers, it's an excellent device for content consumption.  
Productivity is more of a challenge, with many third-party Android apps not optimised for such a large screen. But the multitasking features are very good, and you can always use Samsung's desktop-style DeX interface when connected to an external monitor.  
With solid battery life and a thin-yet-durable design, the Tab S9 Plus is our favourite tablet of the year. 
Read our full
Samsung Galaxy Tab S9 Plus review
BEST LAPTOP: Samsung Galaxy Book3 Pro 360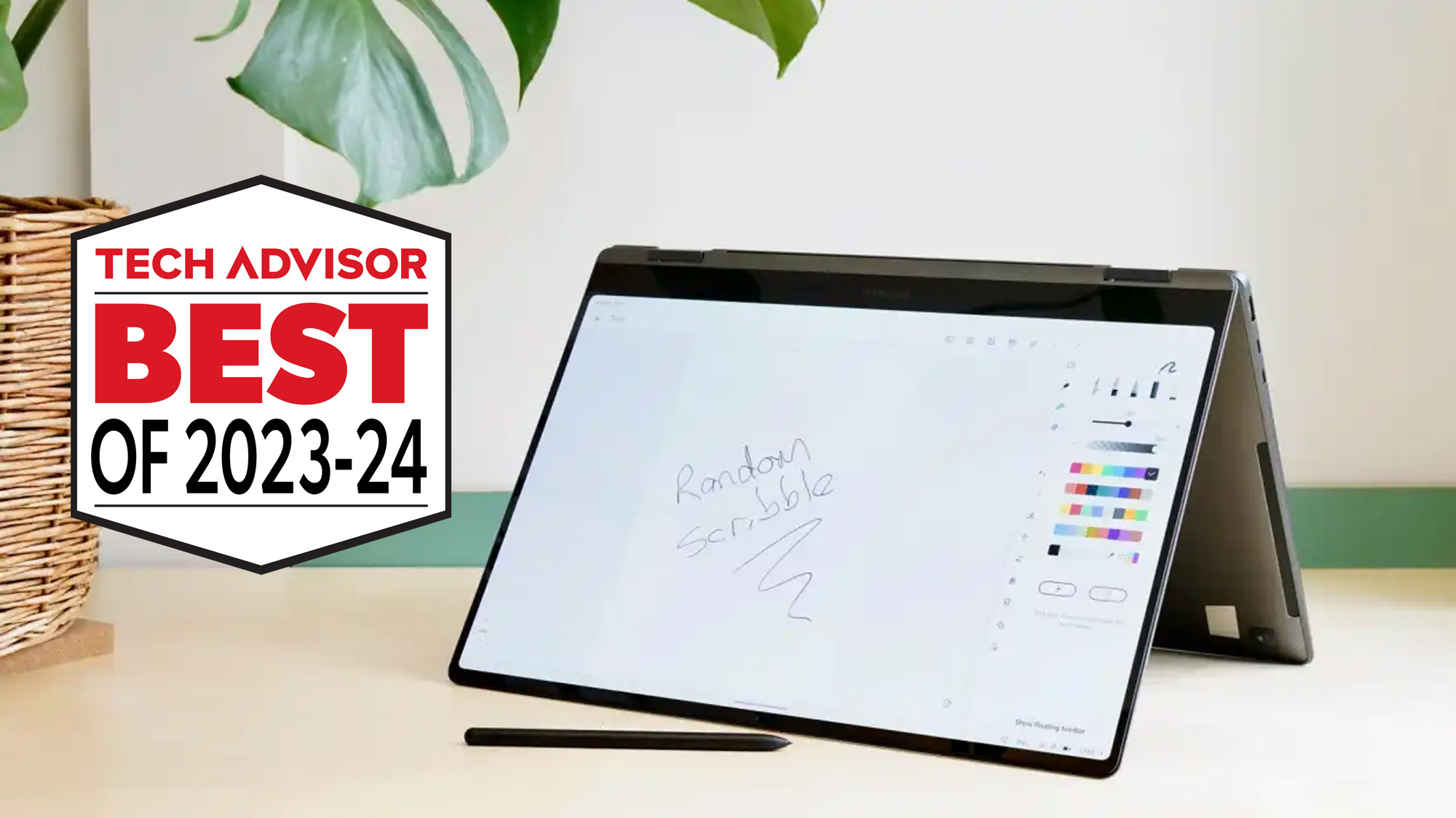 Price When Reviewed:

From $1,699.99

Best Prices Today:



$1,149.99 at Amazon$1420.25 at Walmart$1498.99 at Best Buy

Its name might be a bit of a mouthful, but this is Samsung's best 2-in-1 laptop yet. Not only that: it's the best laptop/tablet hybrid we saw all year.
The 16-inch AMOLED screen runs at up to 120Hz and is, naturally a touchscreen. It's quite amazing to behold, and wonderful to use for everything from editing photos and sketching (with the bundled S-Pen) to watching videos.
There's plenty of power on tap thanks to a 13th-gen Intel Core processor, an i5 with the base model and i7 if you're prepared to pay more.
It isn't a gaming laptop, but the trade-off is that it's super thin and lightweight so you can carry it with you without wishing it weighed less.
If you're wondering about the 360 part of the name, it's a nod to the hinge which allows the screen to fold right back flat underneath the keyboard so you can treat it like a tablet.
Read our full
Samsung Galaxy Book3 Pro 360 review
BEST TV: LG G3 OLED (2023)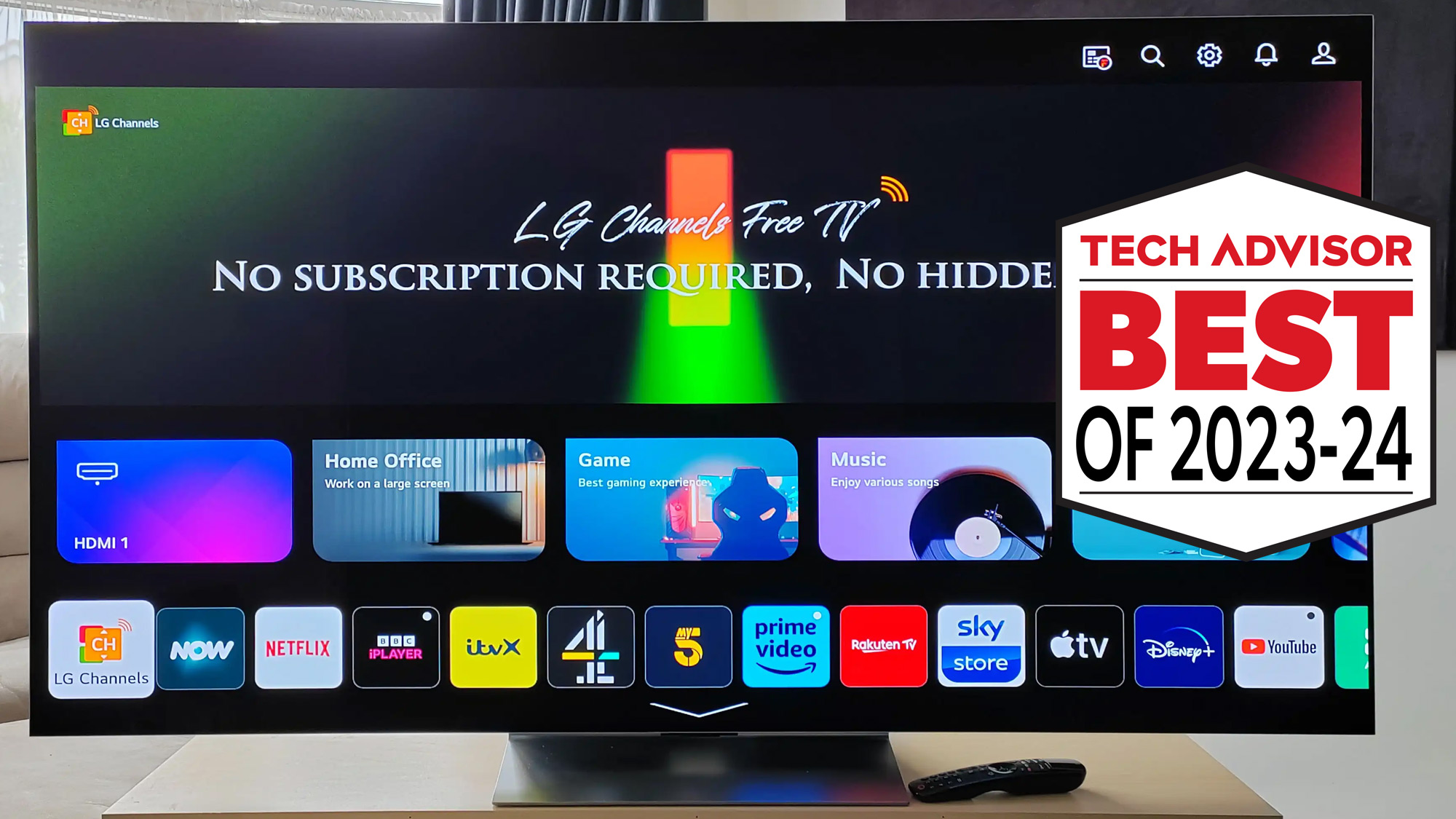 Price When Reviewed:

From $2,499.99 | Model tested $3,299.99

Best Prices Today:



$2499.99 at LG

LG has done it again, leading the way when it comes to highly desirable smart TVs. This year's flagship model, the G3, is another outstanding set with sublime picture quality, a user-friendly interface and a plethora of features. 
This is the first LG TV with an MLA (Micro Lens Array) OLED panel which offers up dynamic images, captivating levels of detail and some of the most dazzling and vibrant colours you'll ever see. A powerful processor keeps everything running smoothly and the G3 is capable of 120Hz gaming on all HDMI ports and there's a dedicated Game mode. 
You'll love the latest version of LG's webOS interface with its simplified look and Quick Cards to organise your apps. Capping it off nicely is an extremely slender design that's intended for wall mounting but you can buy a stand if you want to put it on a TV bench. 
Read our full
LG G3 OLED (2023) review
BEST BUDGET TV: Toshiba UF3D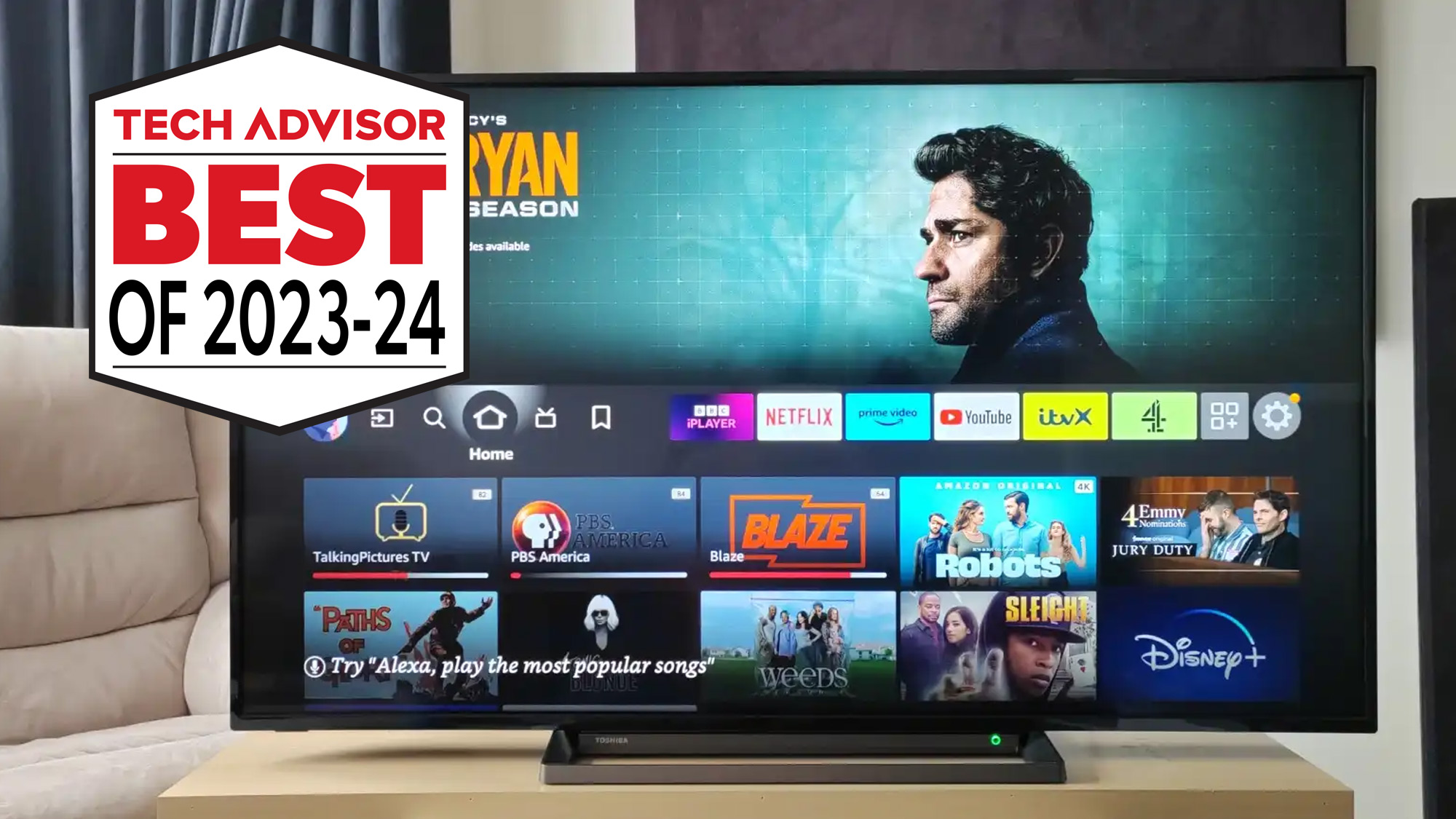 Price When Reviewed:

Unavailable in the US
Budget TVs don't come better than the UF3D. Toshiba's television beats Amazon's own 4-Series by running the company's Fire TV software but also supporting Dolby Vision and Atmos. You even get a 'proper' Fire TV remote control with it.
A cheap TV is no good if it's horrendous to watch, but despite the low price, the UF3D's pictures look fantastic whether you're watching native 4K content or merely HD that's been upscaled to fill all those pixels. The image is uniform and has good contrast, too.
You may not be blown away by the set's Onkyo speakers but the fact the UF3D will recognise a Dolby Atmos audio stream and output it over eARC to a compatible sound bar is a surprise at this price.
It comes in sizes from 43- to 65-inches, and all at amazingly affordable prices (which are also cheaper than Amazon's 4-Series).
Read our full
Toshiba UF3D review
BEST SMALL APPLICANCE: Ninja Speedi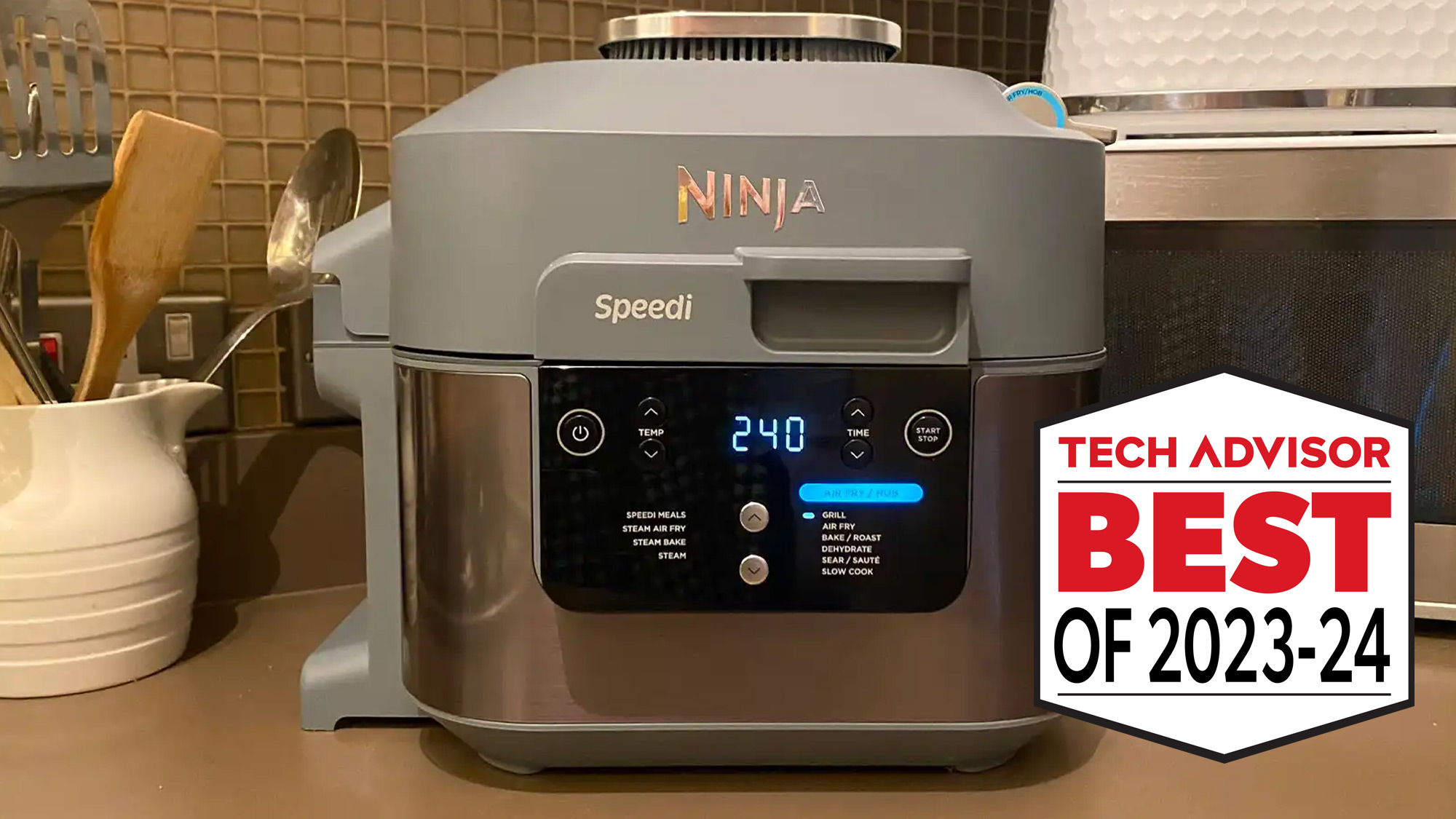 Price When Reviewed:

$199.99

Best Prices Today:



$153.99 at Best Buy$157.99 at Amazon$159 at Walmart

We love the Ninja Speedi: it's much more versatile than your average air fryer and next to it, your oven will look like a cavernous relic. The Speedi is a 5.7 litre/ 6QT multicooker that can do almost anything. It has 10-in-1 functionality that includes cooking methods as diverse as air frying, sautéing, steaming and slow cooking. So, it can be used for multi-stage, one-pot cooking: fry onions and garlic, then add the rest of your ingredients to make a slow cooker stew. 
But what's even better is that the Speedi can perform two separate cooking actions at once (using its 'Speedi meals' setting): air frying one dish while steaming another. The biggest limitation of a standard air fryer is that it can only cook one dish at once, meaning that it's not always cost-effective to use. But with the Speedi, 20 minutes of time and electricity will get you an entire meal. It's sturdily made and easy to use as well. 
Read our full
Ninja Speedi review
BEST SMART SCALE: Withings Body Comp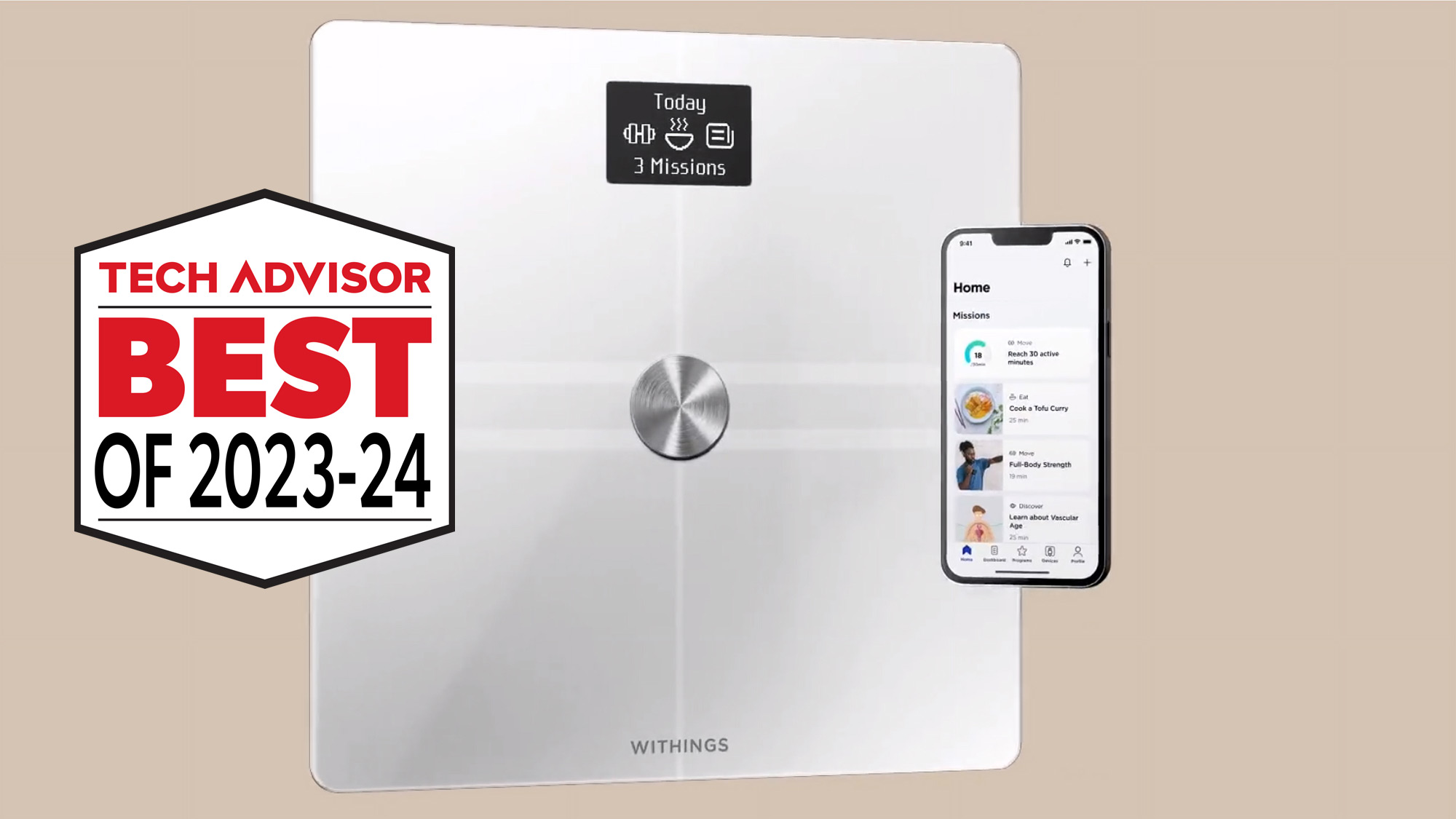 Price When Reviewed:

$199.95

Best Prices Today:



$199.95 at Amazon$199.95 at Best Buy$199.95 at Withings

If you want the best smart scale currently available, you're looking at a Withings model. The brand released a new line of scales for 2023 and our pick of the three models is the Body Comp, which is one of the most comprehensive smart scales available. 
It'll measure your fat, muscle and bone mass, your visceral fat, BMI, standing heart rate, BMR (the number of calories your body burns at rest), metabolic age and vascular age. It'll even give you a nerve health score. 
It's only bested by the much pricier Body Scan, which offers more metrics thanks to its electrode-studded, retractable handle. Some information, like segmental body analysis, is nice to have but what you're really paying more for is heart rhythm tracking and analysis. If you don't need this, there's no point paying more. 
The Withings app experience is excellent, with clear graphs and plenty of help and explanatory information on hand to make sense of what would otherwise just be points on a trend line. The scale itself is excellent as well: solid and well built, with a colour screen that displays several metrics. You can tailor the display to your preferences and even choose the 'eyes shut' mode that allows you to log your weight without seeing it.  
Read our full
Withings Body Comp review
BEST WIRELESS EARBUDS: Sony WF-1000XM5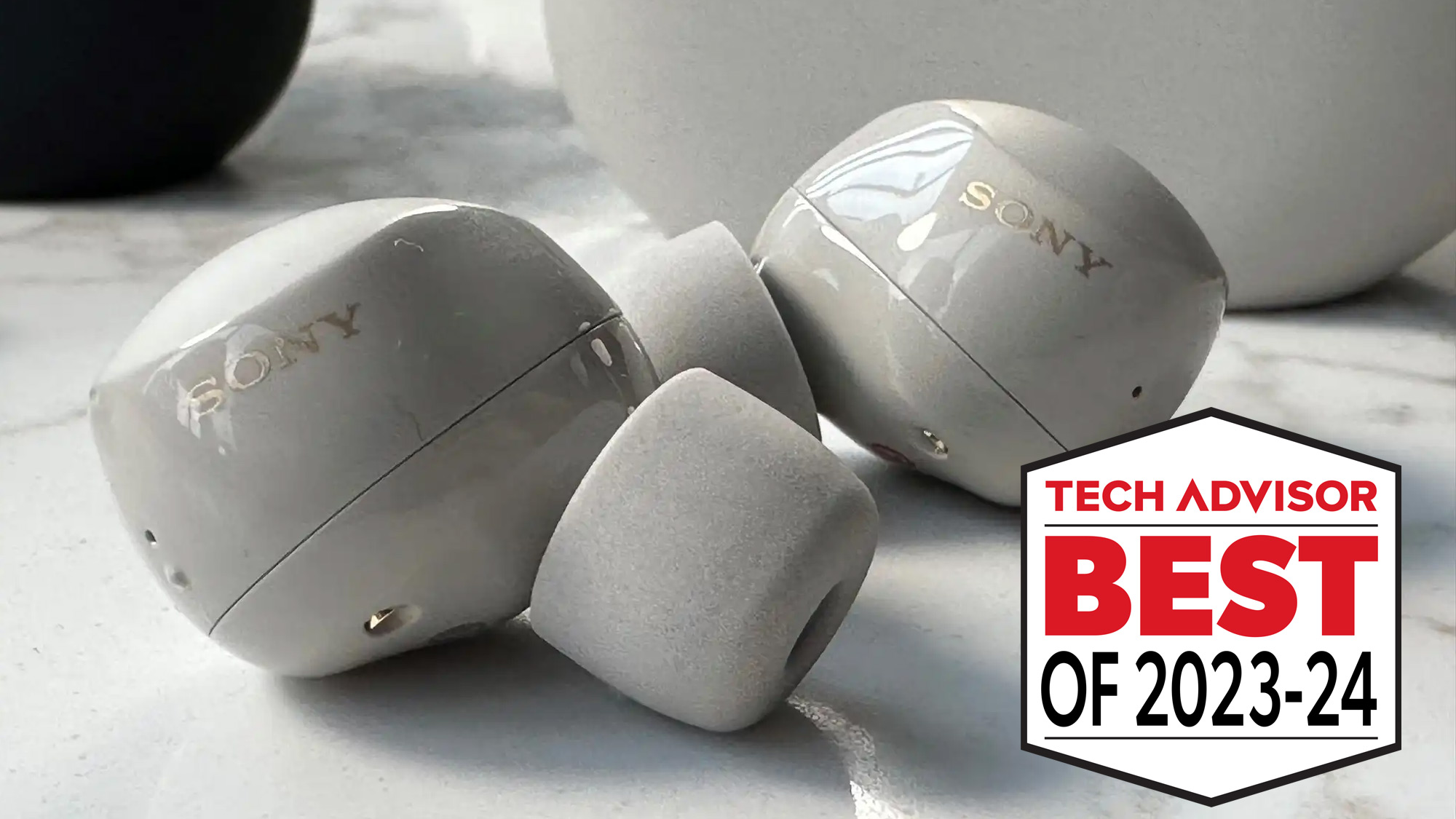 Price When Reviewed:

$299.99

Best Prices Today:



$249.99 at Amazon

Sony is hard to beat when it comes to flagship headphones and this year's WF-1000XM5 true wireless earbuds are no different. These are undoubtedly the best buds you can buy with the holy grail combination of sound quality, noise cancelling, battery life and smart features. 
They fit smaller ears thanks to a new extra small tip size but its sound quality we're most impressed with this year thanks to new Dynamic Driver X drivers with incredible range and dynamic handling of bass, mids and highs regardless of what you listen to. 
With top notch noise cancelling, mic quality for calls, support for Hi-Res Audio, smart features that can detect you having a conversation with someone to pause the music and switch to aware more, or adjust the noise cancelling based on where you are, they make for an easy choice. There's nothing they can't do. 
BEST HAIR STYLER: Dyson Airwrap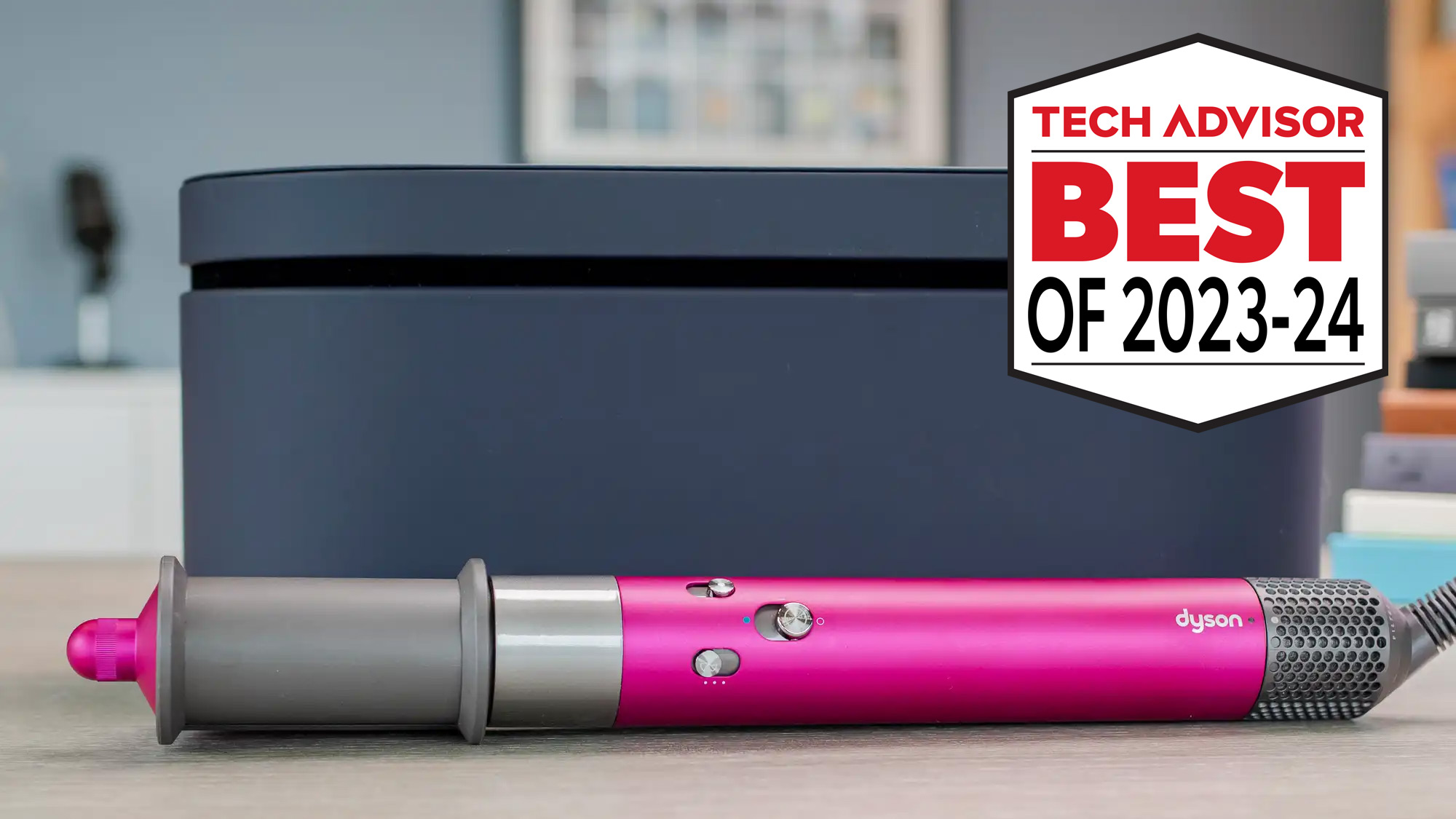 Price When Reviewed:

$599.99

Best Prices Today:



$599 at Bloomingdales$599 at Dyson$599 at Macys US

The Dyson Airwrap stands out from other hair styling tools for several reasons. First, its premium metal build is durable, luxurious and versatile. It comes with six different attachments that can be customised according to your hair type. A set includes parts for drying, curling, straightening and volumizing, meaning it's great for experimenting with your locks.   
The V9 motor is quiet, and the Airwrap's temperature stays under 150°C to prevent excessive heat damage that you may get from traditional hair tools. Despite that, styles can last throughout the day, providing you use the right styling products such as mousse and gels as you work.  
If you want blowout curls, then the Airwrap yields glossy, bouncy results that are hard to achieve outside of visiting a salon. It's also easy to do it, thanks to the Coanda effect – where the hair wraps around the barrel automatically. In short, the Dyson Airwrap can replace your hair dryer, straightener and curling iron, but as with all Dyson products, it doesn't come cheap.
Read our full
Dyson Airwrap review
BEST ELECTRIC TOOTHBRUSH: Oral-B iO Series 3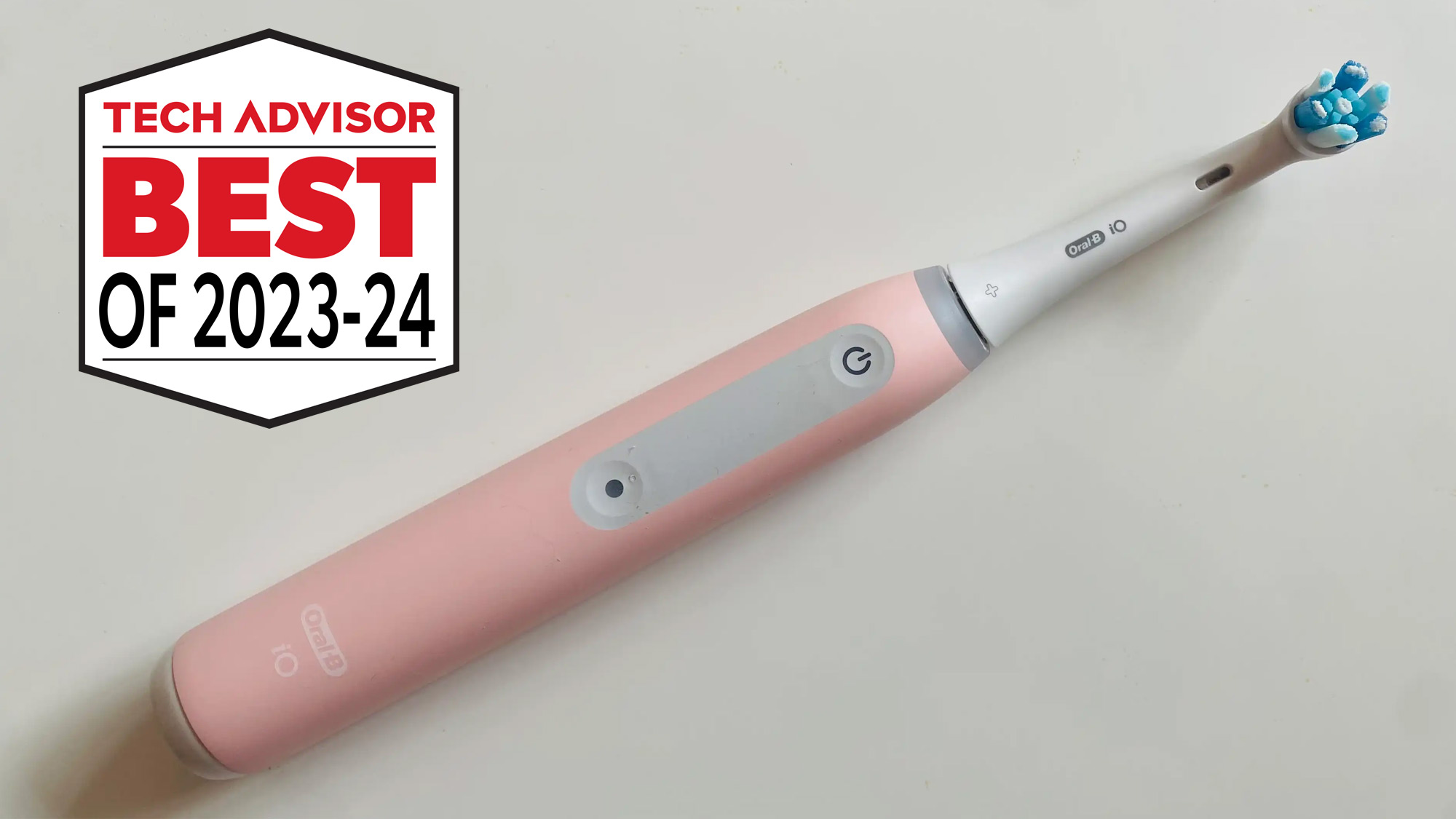 Price When Reviewed:

$79.99

Best Prices Today:



$74.90 at Amazon

We've been waiting a long time for the Oral-B iO3: the most-budget friendly of the iO series was also the last to be launched. In many ways, it's a simple electric toothbrush – it has neither digital display nor smart features. But we think that the iO brushing performance is the best available right now, and the iO3 is the most affordable way to enjoy it.  
That's not to say that the pricier, app-connected brushes aren't worth it. If you want real-time brushing feedback we'd recommend the iO7, and for in-depth brushing coaching, go for the iO9.  
But if you think you'd ditch the app anyway, the iO3 has all the features you'll need to take good care of your teeth: three cleaning modes, a brushing timer, and a bright red/ green pressure sensor. There's a slight trade-off in its less-than-stellar battery life and long charging time but it should still give you 10 days of use before you need to recharge. If you tend to keep your toothbrush in its charging dock, it's pretty much flawless. 
Read our full
Oral-B iO Series 3 review
BEST VR HEADSET: Meta Quest 3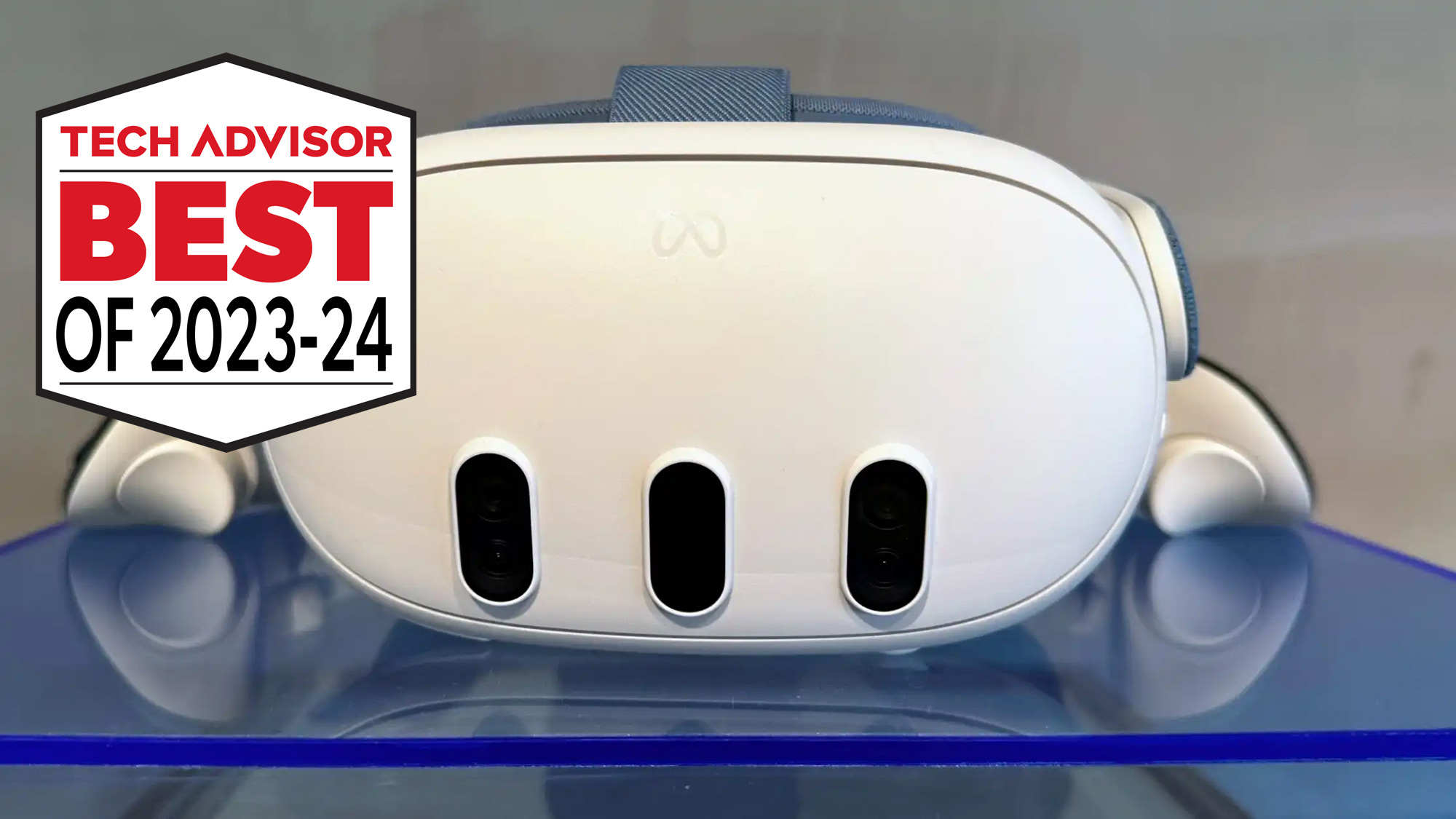 Price When Reviewed:

$499.99

Best Prices Today:



$499 at Gamestop$499.00 at Amazon$499.99 at Best Buy

Apple's yet-to-be-released Vision Pro looks mighty impressive but it's also going to be more expensive than most people can afford. Enter the Meta Quest 3 which offers mixed (or augmented) reality at a fraction of the Vision Pro's expected price.
Yes, it's more expensive than the Quest 2, but it offers a lot more than just mixed reality. Graphics quality has taken a big leap, making all your favourite VR games look significantly better.
It's easier to live with, too: the thinner design means weight is better balanced on your head and you can adjust the lenses without having to take it off.
It'd be nice if there were more mixed reality games available, but the headset itself isn't to blame for that, and more will surely arrive soon enough.
Read our full
Meta Quest 3 review
BEST BLUETOOTH SPEAKER: Marshall Middleton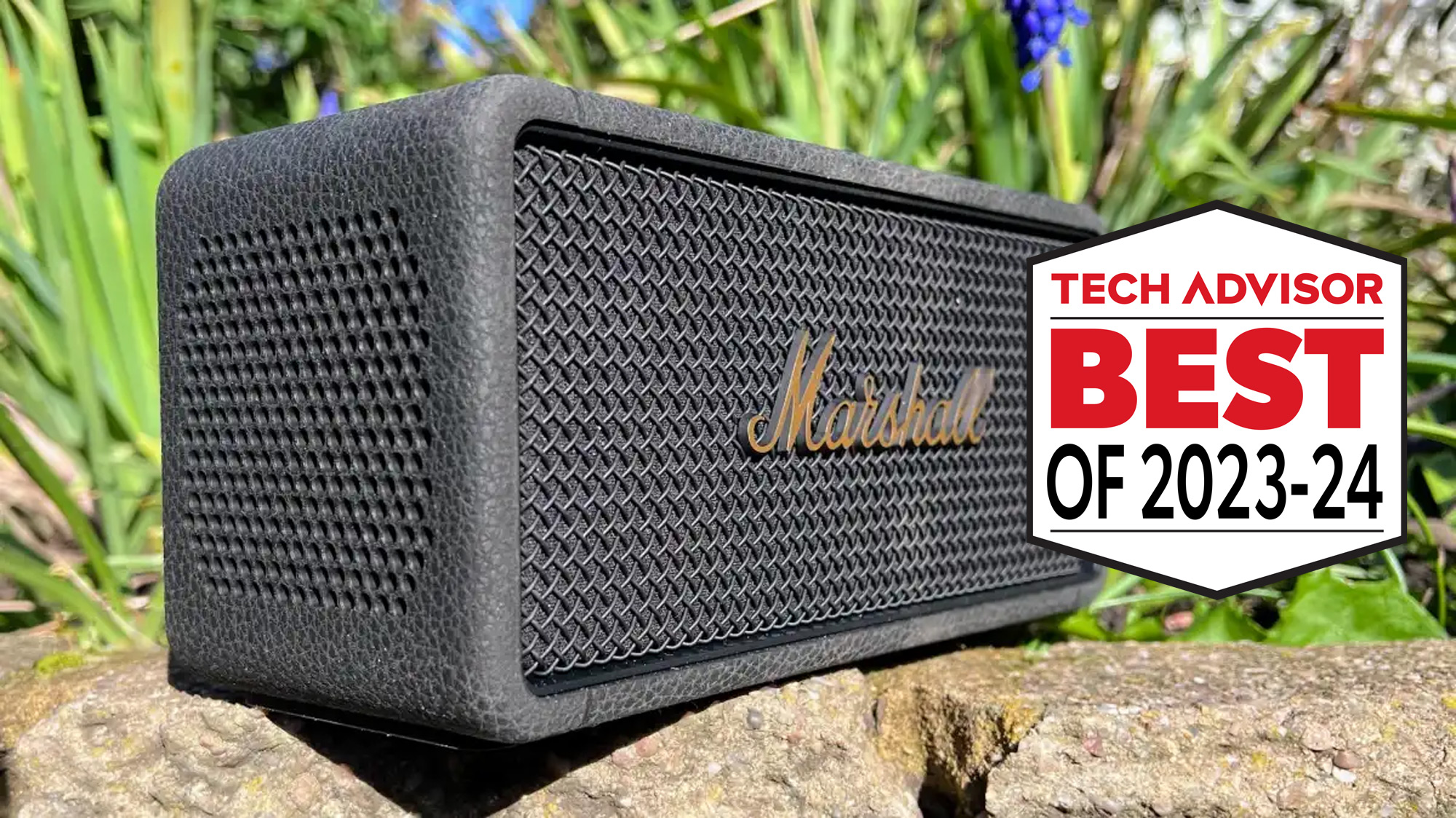 Price When Reviewed:

$299.99

Best Prices Today:



$299.99 at Amazon$299.99 at Marshall Headphones (Zound Industries)

Blindfolded, most people wouldn't guess they were listening to a portable Bluetooth speaker when you play music from the Marshall Middleton.
Where most of its rivals lack visceral bass, the Middleton somehow delivers it in spades. It's plenty loud enough to use outdoors where its water resistance means you shouldn't be scared to use it.
Whatever you play through it sounds amazing, so there's no questioning its value. It's the best Bluetooth speaker we've ever tested.
Read our full
Marshall Middleton review
BEST INSTANT CAMERA: Instax Mini 12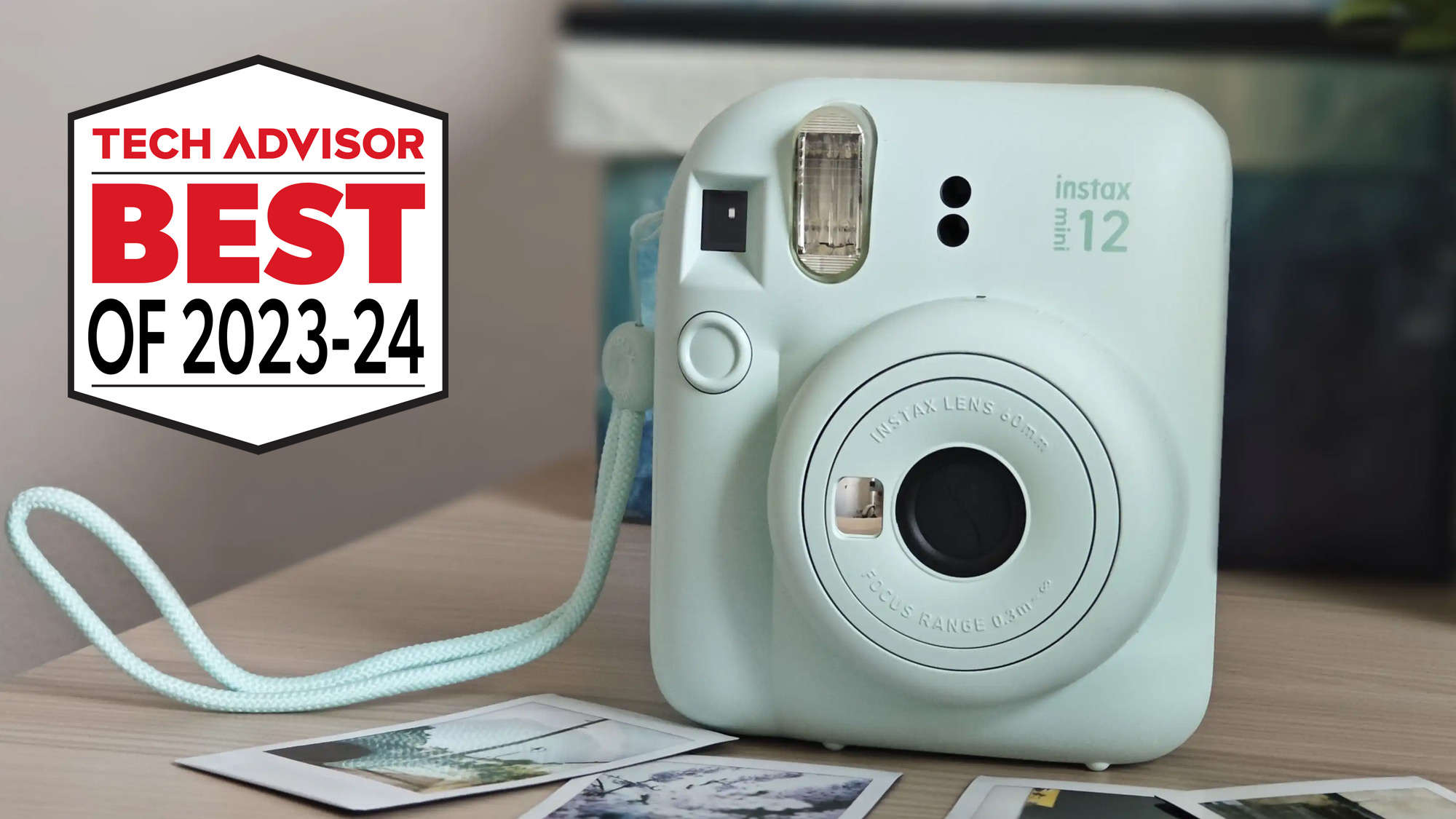 Price When Reviewed:

$79.99

Best Prices Today:



$76.99 at Amazon$79.95 at Adorama$79.99 at Best Buy

If you're looking for a point-and-shoot instant camera, then you can't go wrong with the Instax Mini 12 from Fujifilm. It's simple to use, thanks to its twisting lens mechanism which controls the power, and can be brought out even further for close-up shots. It's reasonably lightweight, and the included hand strap means that you can slip it in your bag with ease.  
Images printed on the Mini 12 have a vintage feel to them. The camera has auto exposure and a constant-firing flash, so it performs well in decent lighting conditions. In very dark environments it struggles a bit more, but that is typical for a product of this type.  
Instax also released an app alongside this camera which allows users to take a photo of their snaps, upload them and then edit the images using colour corrections, cropping and even removing reflections. Plus, the camera has a fun design, and comes in a choice of five funky colours.  
Read our full
Instax Mini 12 review
BEST PORTABLE STORAGE: Crucial X9 Pro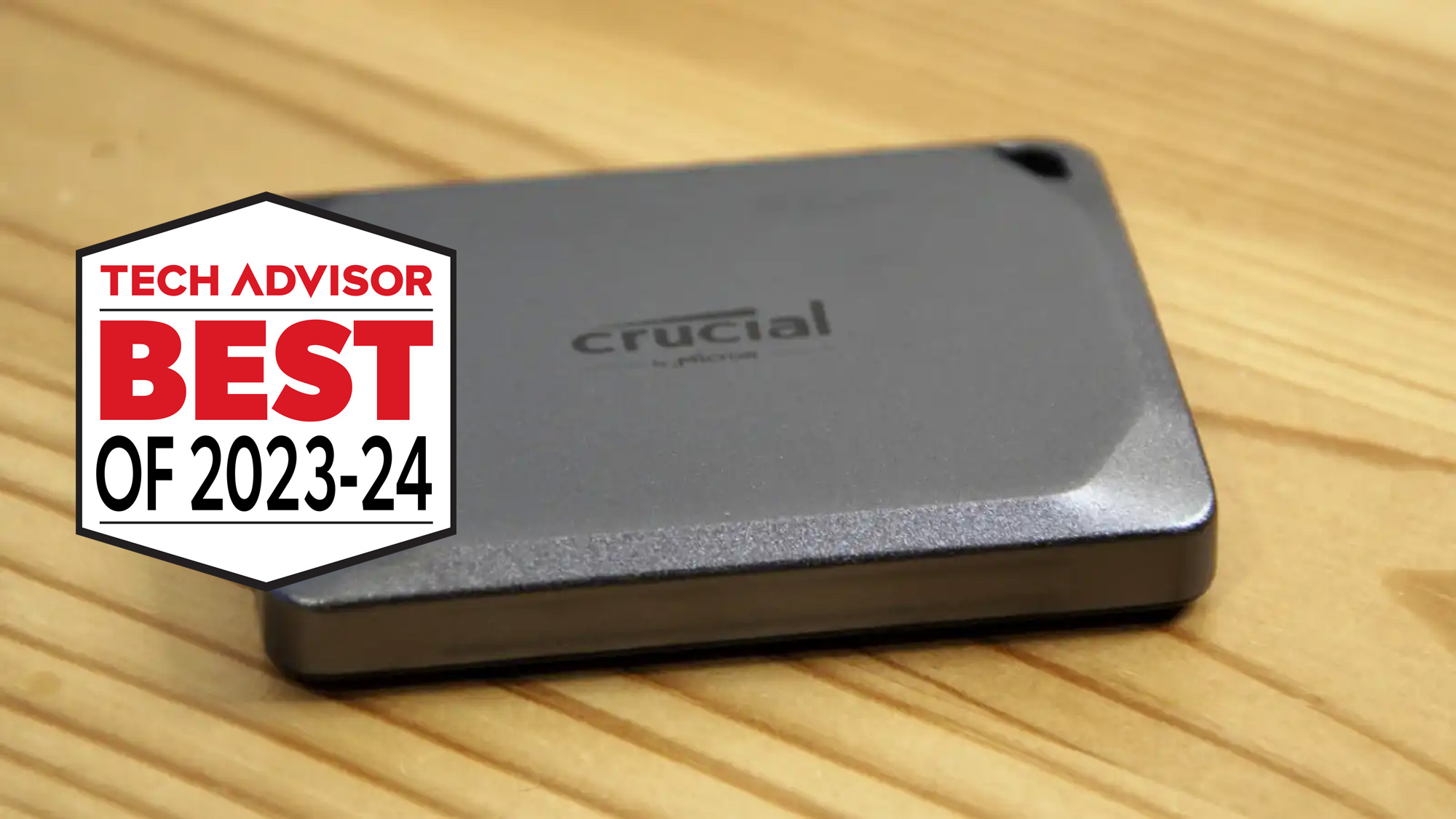 Price When Reviewed:

From $89.99 | Model reviewed $159.99

Best Prices Today:



$79.99 at Best Buy$89.99 at Crucial$93.32 at Amazon

Those looking for a portable SSD should look no further than the Crucial X9 Pro. It replaces our previous favourite drive, the X6, and somehow comes in an even smaller enclosure making it more portable than before. 
It's also more durable with an IP55 rating for dust and waterproofing (tested against jets rather than submersion) and comes with a long five-year warranty bringing peace of mind on multiple levels. 
The X9 Pro adds hardware encryption to keep your files safe in yet another way and with USB 3.2 Gen 2 speeds of up to 10Gbps the drive is plenty fast enough for most users. Plus, it's available in 1-, 2- and 4TB capacities.  
There's really very little to dislike here making it an easy choice for the best SSD around. 
Read our full
Crucial X9 Pro review
Smart Appliances, Smart TVs, Smartphones, Smartwatches, Tablets