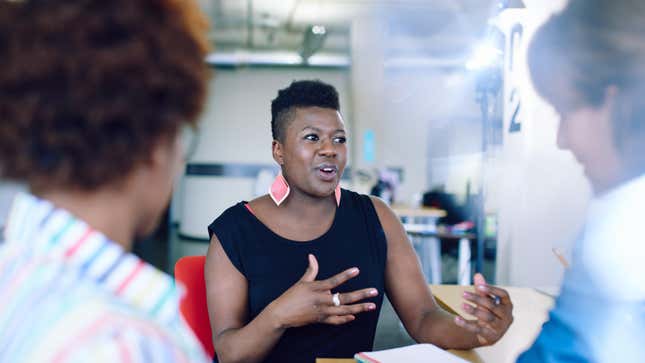 Even though diversity, equity and inclusion jobs increased by 55% following the murder of George Floyd in May 2020, a recent study has showed that the vast majority of them have dried up. Across the country, DEI layoffs have been fast and unrelenting.
Afraid Of Losing Political Power, White People Weaponize "Identity Politics"
A study conducted by LinkedIn showed that chief diversity and inclusion officer positions expanded by 168.9% from 2019 to 2022.
Companies like X/Twitter, Amazon and Applebees have experienced significant layoffs since July 2022, according to New York-based data company Revelio Labs. A different survey revealed that Black employees account for only 3.8% of chief diversity officers in all, while white people make up 76.1% of the positions.
In addition, those with Hispanic and Latino heritage account for 7.8% and those who identify as Asian make up 7.7% Revelio Labs's senior economist Reyhan Ayas stated that calls for equality in the workplace back in 2020 were promising but never taken seriously.
"I always say that it is so easy to make public statements and commitments because no one will eventually check if you're committed to the things that you committed to," she explained. "I can say: 'I will be fully vegan by 2025' because no one will ever call me in 2025 and ask me if I'm actually fully vegan.
"And that's really what is going on here. In 2020, a lot of companies made big commitments, big statements around the DEI roles and goals. And as we are observing a turning of that tide, I think it's very timely that we actually look into companies to see if they have kept up with those big statements they made."
The fact that the Supreme Court banned affirmative action in college admissions has only exacerbated the problem.