Alexa's Alexa is an extremely powerful virtual assistant, but interactions with it are usually a little…uninspiring.  
You say the wake word followed a specific command, then hope it hears properly and provides a useful response. Want to ask Alexa something else? You'll need to repeat the process. 
The introduction of Conversation Mode in 2022 began to change this, avoiding the need to say the wake work multiple times in quick succession. It hardly feels like you're talking to an actual person, though. 
However, that looks set to change soon. Amazon has created an upgraded version of Alexa powered by generative AI, with a focus on being more conversational at its core. It uses a new large language model (LLM) that the company says has been specifically designed for voices.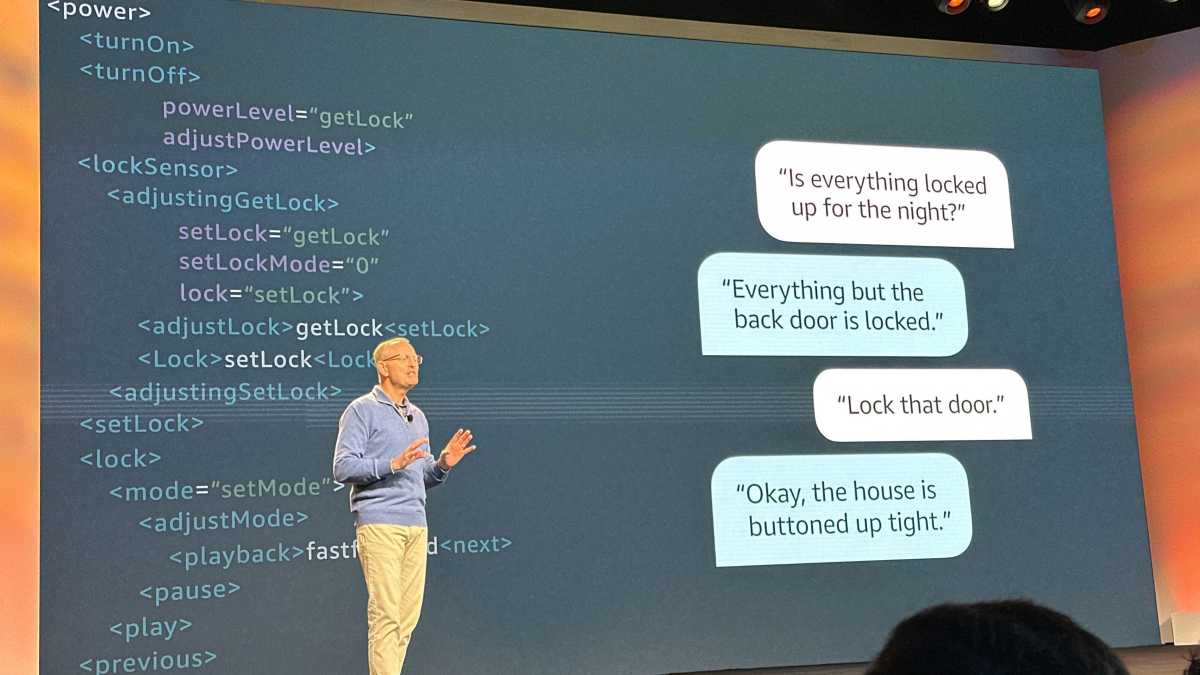 Jim Martin / Foundry
So, what does that mean for your interactions with Alexa? Firstly, you won't always need to even use the wake word. Once you activated, chat mode, Echo devices will use available sensors (including from the camera, microphone and presence detector) to know when you're ready to talk – just like a person. 
And the current generic responses you get from Alexa may become a thing of the past. The LLM will know the key context that's often crucial to effective communication, such as something you've said in the past or things it knows you like. Responses will therefore be much more relevant and specific to you. 
According to Amazon, the new version of Alexa will also be able to add some much-needed personality to conversations. It aims to respond just like a human would, whether it be providing a genuine answer to wacky questions or helping you compose an important email. 
And rather than just one command at the time, Amazon says Alexa will be able to handle multiple things simultaneously. Want to start playing music, adjust the lights and set a reminder at the same time? How about creating complex smart home routines using your voice? Both will be possible. 
Crucially, the LLM also means there should be far fewer occasions where Alexa simply says "Sorry, I'm not sure about that".  
Every single Echo speaker will be compatible with the new Alexa, all the way back to the original. However, it'll initially only be available as a preview in the US, with new smart home features subject to a separate invitation-only preview.  
It means you might be waiting a while for these upgrades to actually arrive on your Echo device. But once they do, Alexa looks set to become much more human-like than ever before.