Black Friday is undoubtedly the biggest shopping event of the year, allowing customers to make the most of deep discounts ahead of Christmas. This year, the event arrives on 24 November – and while that's still a while away, there's no harm to being prepared.
To get the most out of Black Friday discounts, you'll need to be a savvy shopper – that means knowing what you want to buy and understanding whether a deal is really as good as the retailer claims. It also means staying aware of things like delivery charges, shipping times, additional hidden discounts and other strategies to get the best price. Fortunately, we're here to help you out.
In this article, we're taking a deep dive into everything you can expect this Black Friday. We'll look at which devices to keep an eye on for major discounts, which retailers should have sales, ongoing early Black Friday deals and most importantly, top tips and predictions so you're wholly prepared to maximize your Black Friday savings.
Best Black Friday deals
Here are our top highlights for the best Black Friday offers we saw for 2022, for both the US and UK:
Best US Black Friday deals
Apple AirPods Pro
1
From: Walmart
Was: $249
Now:
$159
($90 off)
Walmart has the lowest price on the AirPods Pro with MagSafe charging case at the moment.
Microsoft Surface Pro 8
2
From: Best Buy
Was: $1,349.99
Now:
$899.99
($450 off)
Best Buy has an excellent deal on the Surface Pro 8, offering $450 off the 256GB model. If you don't mind not having the latest model, this is a great choice.
LG Gram 16 (2022)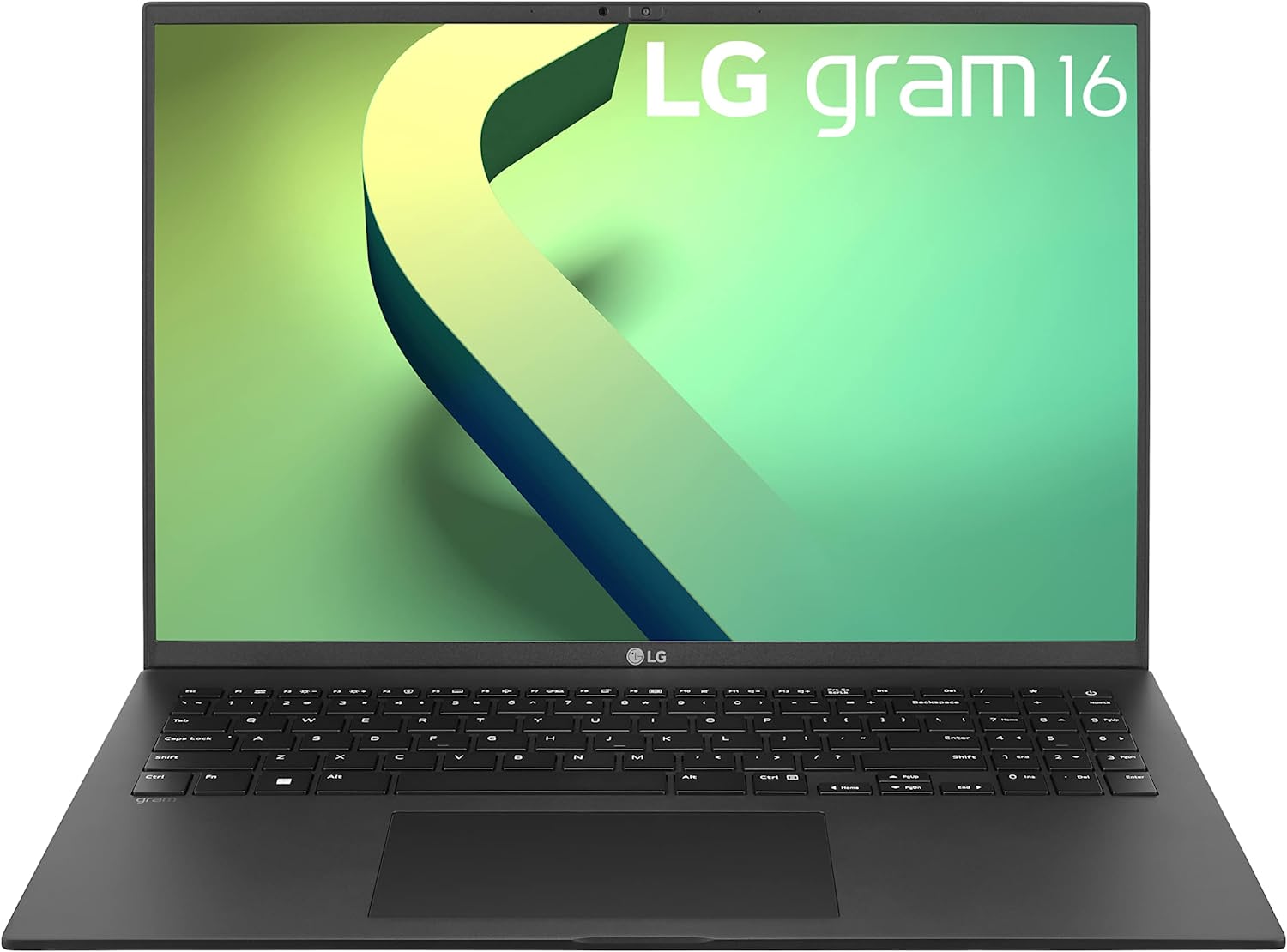 3
From: Amazon
Was: $1,199.99
Now:
$1,079.21
($120.78 off)
The LG Gram 16 is an excellent lightweight laptop that will serve you well. This discount makes the 2022 model significantly more affordable.
Best UK Black Friday deals
Netgear Orbi Mesh WiFi System
1
From: Amazon
Was: £329
Now:
£179
(£150 off)
Pump up your home Wi-Fi with a massive £150 off this quality 3-pack Mesh WiFi system
Tefal ActiFry Genius XL Air Fryer
2
From: Currys
Was: £249
Now:
£149
(£100 off)
An excellent deal on a great air fryer from a popular brand. The capable Tefal ActiFry Genius XL is usually on the pricey side, but this hefty discount makes it much more affordable.
Dyson V12 Detect Slim Absolute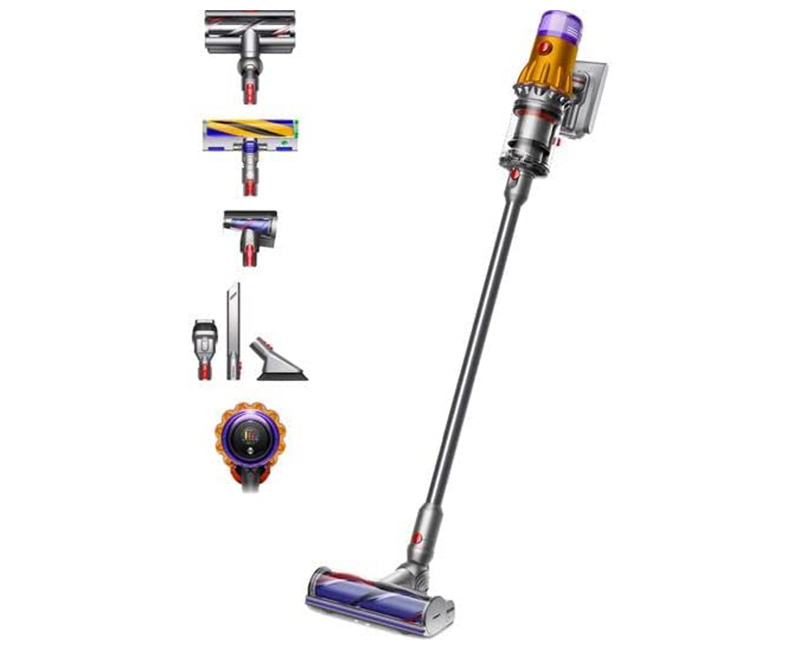 3
From: Dyson
Was: £529.99
Now:
£429.99
(£100 off)
The V12 Detect Slim is Dyson's newest launch: it's a lighter, smaller version of the V15 Detect, with the same green laser, piezo sensor and LCD screen. Plus, there's no need to hold down the trigger when you vacuum. We think it's one of Dyson's best: read our review to find out more.
Tech brands to watch for Black Friday 2023
You don't have to be a fortune teller to predict which devices are likely to see Black Friday discounts – all you really need is a strong aware of release cycles, price histories and past trends. Thankfully, that's our job here at Tech Advisor, so we can save you the trouble.
These are the devices we expect to see on sale within the next couple of weeks, if not sooner:
2022 Apple devices (or older)
In 2023, Apple launched a ton of new products, including the iPhone 15 range (including the Plus, Pro and Pro Max), the Apple Watch 9 and Ultra 2, as well as new Macbooks. This means a number of devices launched in 2022 are all fair game for major discounts, although as new AirPods and iPads did not appear, you may have to go back to 2021 models to find a good discount there:
Don't forget that Apple also holds a 4-day Black Friday event every year. While it doesn't slash prices on its products, it does bundle a gift card with select devices. With Apple's push towards the AirPods line, you're also likely to see big discounts on Beats headphones.
Microsoft Surface devices
Microsoft recently launched updates to a whole bunch of its Surface devices as well, so Black Friday season will be a great time to pick up discounts on the previous generation devices. We're tracking deals for the Surface Pro 9.
Samsung Black Friday deals: Galaxy S23 range
Black Friday deals on Samsung's Galaxy S23 range are likely. And if Samsung stays true to the predicted release cycle, the Galaxy S24 range should release in February 2024. That means Samsung will want to clear out old stock for Black Friday. 
Also take a look at the Samsung Galaxy Z Flip 4 and Z Fold 4 – which have been replaced by newer models, so are almost certain to see heavy discounts.
Black Friday Xiaomi deals
Xiaomi is no stranger to deals and often has sales running through the year in the UK – though sadly its phones still aren't sold in the US.
We're almost certain to see discounts on the Xiaomi 13 flagships, but your best bet is to head directly to the Mi Store, because the best savings are usually found across its expansive range of more affordable phones, especially those in the Poco and Redmi lines.
Other tech deals to look for
We expect VPNs, Fitbits and Amazon Echo devices to all have Black Friday discounts as well. We'll be tracking the best offers in our dedicated round ups:
Predictions for Black Friday this year
1. More shopping in-stores?
With a possible resurgence of Covid ahead, it's hard to say at this stage whether people will be trying to get their bargains in store or safely behind their computer screens.
But you can be sure retailers will try to tempt shoppers back with very competitive discounts. 
While shopping online has ballooned since the pandemic, we're certain that retailers will want to make the most of their customers' in-store presence with exclusive discounts, live products demonstrations, and buying advice.
2. Rise and rise of click and collect
The answer to shoppers' should-I-stay-or-should-I-go dilemma could be click and collect. This hybrid shopping model has gone from strength to strength, with retailers including Primark and Aldi getting in on the act.
With the increasing strain on delivery drivers, retailers might incentivise buying or reserving online and collecting in-store by offering discounts or bundles.
The benefits of C&C are that you don't have to wait for delivery, and you don't need to pay for delivery costs. Plus, you can have a look and feel of the item before you pay for it (if you pay on collection).
3. Free next-day delivery
In the same vein, retailers may entice shoppers with free next-day delivery to limit people from crowding stores.
It's also one way retailers online can compete with Amazon, which often becomes the go-to for shoppers with a Prime membership. Prime allows unlimited next day delivery on eligible items for free. Sign up for a free 30-day trial or check out our full guide to Amazon Prime ahead of Black Friday.
4. Live shopping deals (especially on social media)
In 2021, UK retailer Currys introduced its live-shopping service called LiveShop. At its launch, which coincided with Amazon's Prime Day, LiveShop allowed customers to tune into a livestreamed demo of Google Nest and Pixel devices, while gaining an exclusive discount on the devices.
It was another way in which Currys competed with Amazon, which in the US similarly served customers exclusive discounts via Amazon Live – Amazon's influencer-hosted live shopping service.
Liveshopping e-commerce isn't new. In fact, it's a massive multi-billion dollar e-commerce business in Asia, but it's only just finding popularity in the US and UK.
OnePlus has also launched exclusive discounts through its its Instagram and social feeds, and it wouldn't surprise us if the brand did something similar over Black Friday. We'd recommend following all your favourite brands on social media (if only over the Black Friday season) so you can pick up any exclusive discounts announced on social.
5. More ways to pay: Buy Now Pay Later
2020 and 2021 also saw the rise of Buy Now Pay Later services such as Klarna, ClearPay, AfterPay and PayPal Credit – even Apple's gotten in on it now. These services allow you to split payments into 3-4 chunks or delay payments without interest (or late fees in some cases).
There are risks associated if you're unable to pay back, of course, and reports show that it can lead to debt (see our full guide to Klarna), but given the popularity of such services, you're likely to see more of them at checkout over Black Friday, or retailers offering their own financing options. 
We'd advise you to use these services only if you're certain you'll be able to keep up with the monthly payments.
6. Slower delivery times
While we mentioned that free next day delivery is likely to be on the cards for many retailers wanting to attract customers, it's also likely that delivery bottlenecks may make this option unviable for some.
It's worth thinking about such potential setbacks. Just because you've beaten the crowd and bought that last 43in OLED 4K TV, it doesn't mean you'll get it in time for Christmas or the holidays (which is another reason to buy early if you see a good deal ahead of Black Friday).
7. Expect more refurbished offers and Black Friday trade-in deals
The refurbished market has skyrocketed since the pandemic, and for good reason. Refurbished devices (if you buy smart – here's how) are repaired to work just like new, are cheaper, and save the planet from electronic waste.
With new phones and laptops releasing every month, you're almost guaranteed to find refurbished models of the latest devices – but at lower prices. Keep track of the best refurbished phone deals here.
In the same vein, we're starting to see lots more retailers do trade-in offers too – from Currys and John Lewis to KRCS (for Apple products), you can expect additional discounts when submit your old device. MusicMagpie is a refurbished retailer that always has competitive prices on refurbished goods.
Keep an eye out for extra savings with trade-ins this Black Friday!
8. More exclusive deals online and better offers
Expect to see more "online exclusive" Black Friday prices, codes, and vouchers.
Retailers wanting to compete with Amazon online are likely to offer big discounts online, some of which you may not see in-store. These are typically earmarked as "online only".
Some of those voucher codes may only be available via newsletters – which is why we'd highly encourage you to sign up to retailer and brand newsletters right now. Not only does it improve your chance of getting exclusive discount codes, you'll also know about Black Friday deals as soon as they launch. Similarly, many retailers also have Black Friday sign up pages so you can hear about deals before anyone else. You can sign up to a few below:
9. Slower online experience
With more offers online, you can expect incredibly high volumes of traffic on your favourite retailers' sites. Brace yourself for being pushed into virtual waiting rooms like Queue-it – especially if you're after consoles like the PS5 (here's where to look for stock).
This means you will just need to be more targeted with your shopping. Shop by the product instead of the retailer, so you have other options if the site you're looking at has any difficulties. Better yet, add those items to your cart now so when Black Friday approaches, you simply have to head to checkout when the price goes down.
Most retailers offer the same prices across the board once sales go into full swing – and if there is a price difference it probably won't be more than a few pennies.
We'll be keeping an eye on the best Black Friday tech deals and also offering detailed coverage of the best Black Friday offers.
And if you're an Apple fan, see the best Black Friday Apple deals on our sister site Macworld.